Metallica's Robert Trujillo and Kirk Hammett's Surprise Show Announced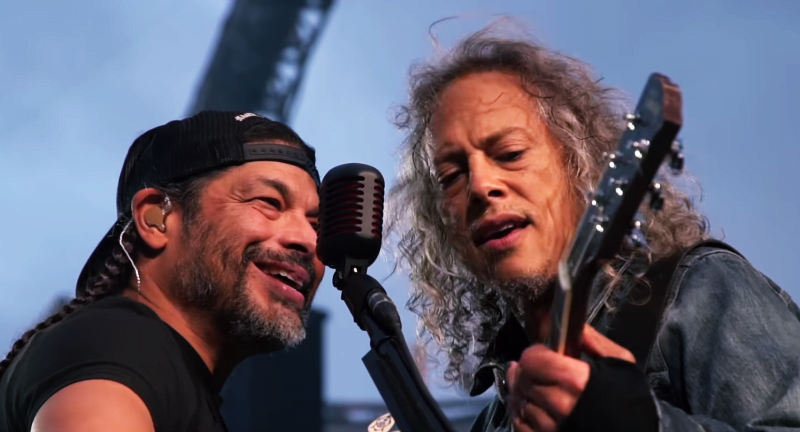 The Wedding Band, the side project of the American heavy metal legends Metallica bassist Robert Trujillo, who joined the band in 2003, and guitarist Kirk Hammett, who joined the band in 1983 after the firing of Dave Mustaine, to perform at the special show, which will take place at The Senate in Columbia on March 8, 2020.
In a conversation with Sweden's Cosmo Music, Kirk Hammett has mentioned about The Wedding Band and revealed more details about it and added that it's "just really fun jamming" with his bandmates in the band.
"It's something different. For Rob and I, it's cool, because we get to indulge our love of funk and punk… I was listening to all sorts of crazy music in the '70s – a lot of funk, R&B – so I've always had a real appreciation of the music of that time. When I found out that Rob did, we started playing our favorite songs. Funk from the '70s is so unique, and it's almost a lost art because no one is writing songs like that anymore…
"We got together and started jamming out tunes, and it sounded amazingly good, and then we started to improvise, and it sounded amazingly good… It's primarily a way for Rob and I just to jam out. We love to jam; we love playing with people; we love to play funk. It's become a little bit of an outlet for us, but it's nothing really serious or anything like that."
Kirk also said that they have open to anyone to play with them and continued:
"I even asked the other guys in [METALLICA] if they want to come by and jam. [We're] always open — this is not a closed-border sort of band situation. Anyone can come in and play, as long as they're good…"
The tickets go on sale Friday 10 AM at www.ticketweb.com
The band also consisting of American rock band Ugly Kid Joe singer Whitfield Crane and the American heavy metal band Bad Wolves guitarist Doc Coyle.