Metallica's Kirk Hammett Reveals Unheard Truths About Ride The Lightning For The First Time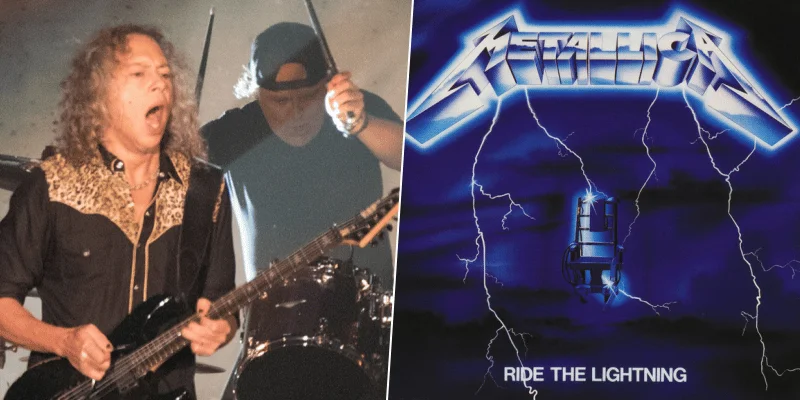 Metallica drummer/co-founder Lars Ulrich and lead guitarist Kirk Hammett, who's a member of the band since 1983, appeared on the Metal Hammer during ongoing coronavirus pandemic and talked about the band's second studio album, Ride The Lightning.
When the interviewer said Ride The Lightning is the first of many Metallica songs to tackle the big topics that include death, claustrophobia, and the inescapable hand of fate, Lars Ulrich said:
"Ride The Lightning is a song about being trapped in a situation you can't get out of. Big Brother, The Man, fear and manipulation. Those sort of things became the lyrical tentpoles over the next couple of records."
After Lars Ulrich's words, Kirk Hammett took fans back to Ride The Lightning's recording process and revealed rare-known truths about it. He said he is the first who spotted the phrase that. He also touched James Hetfield's reaction after his telling him.
"I was the one who spotted the phrase 'Ride the lightning'. It was when we were recording the first album, when we were staying the house of this guy named Gary Zefting. I was reading the book The Stand by Stephen King, waiting to do my parts, and I read that phrase. It stuck in my head, so I wrote it down and told James. He was, like, 'Whoah, cool…'"
Kirk Hammett is still rocking the stage with the heavy metal legends since his joining, which followed the departure of Dave Mustaine.