Exodus' Gary Holt Reveals An Unknown Story About Slayer's Jeff Hanneman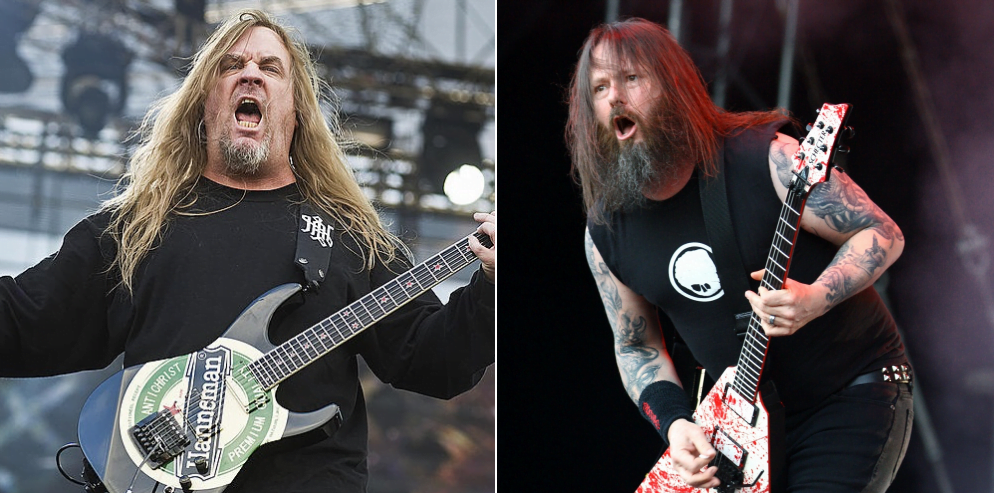 Exodus' legendary frontman Gary Holt has just posted a photo through his official social media account and paid his tribute to Slayer guitarist Jeff Hanneman, who died in 2013 because of liver failure.
Gary Holt shared a statement for a celebration for Jeff Hanneman's birthday and revealed the unknown story between him.
"Happy birthday Jeff," he wrote. "Missed more every passing day… RIP. Unknown story. The first night we hung out, when Exodus destroyed their hotel room, Jeff gifted me with this inverted cross. Had it in my possession until around I think the late nineties, and it vanished on me I think in a move. Fucking bummed to this day about it."
Gary Holt has joined the American thrash metal band Slayer in 2011 as a touring member, but after Jeff Hanneman's unexpected death, he replaced with him in 2013.