METALLICA: "Text Us Requests!"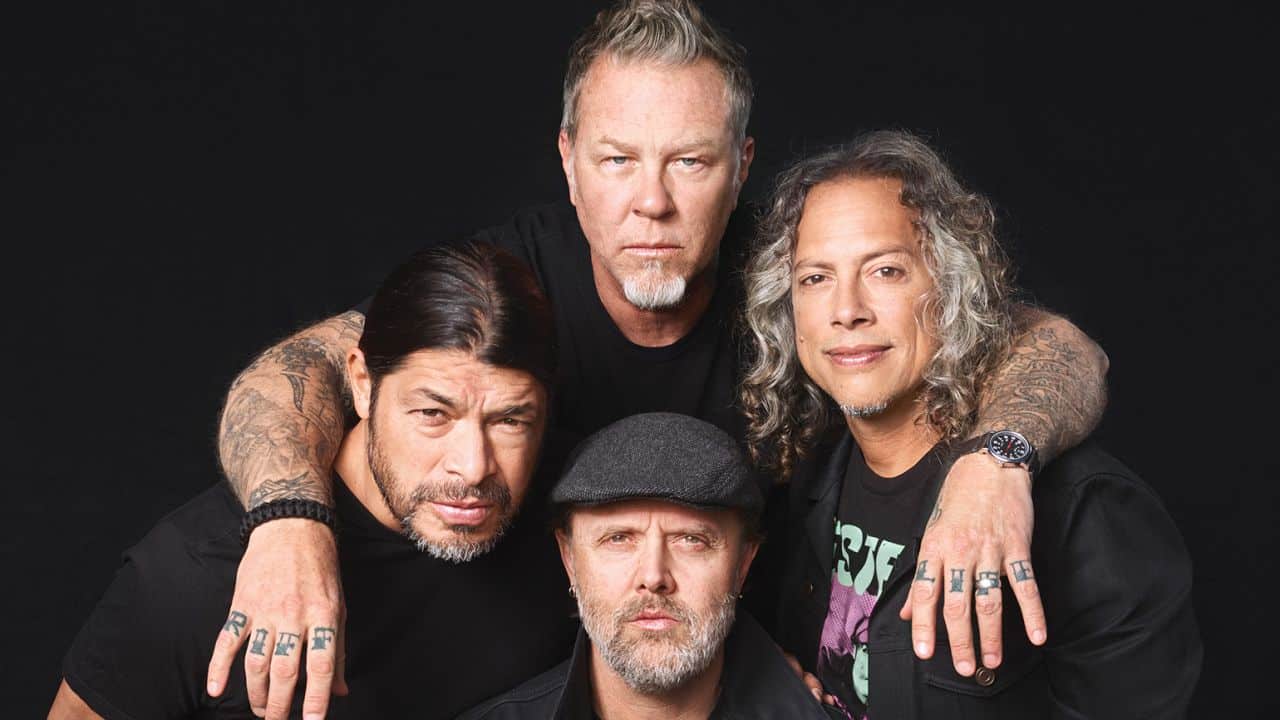 The 56-year-old drummer Lars Ulrich has recently appeared on his band Metallica's official Instagram account to say fans that they would send their song requests to Metallica on their special Saturday show.
Just a few weeks ago, Metallica has proudly announced that they will be appearing at an acoustic concert titled 'Metallica Helping Hands Concert and Auction.' With the special show, Metallica aimed to help people through their non-profit foundation, All Within My Hands.
Recently, the band's co-founder and drummer, Lars Ulrich, appeared on Metallica's Instagram story and made a conversation for fans. In his conversation, Lars Ulrich was saying that they would send their song requests to the band.
Lars Ulrich said (transcribed by MetalCastle): "Hello everyone out there in the community. It's Lars, hitting you from HQ. We are here getting ready for this Saturday's All Within My Hands Helping Hands live stream to the world! Here's the question: What songs, if any, do you wanna hear? That's it, over now!"
Just below Lars Ulrich's video, Metallica put a phone number, which can be seen below.
Metallica has also recently shared a piece of moments from their rehearsal while getting ready for the upcoming show.
You can find a few screenshots from Metallica's Instagram story.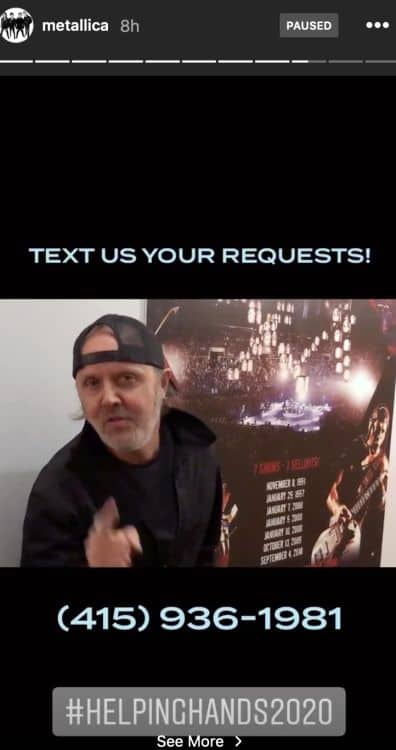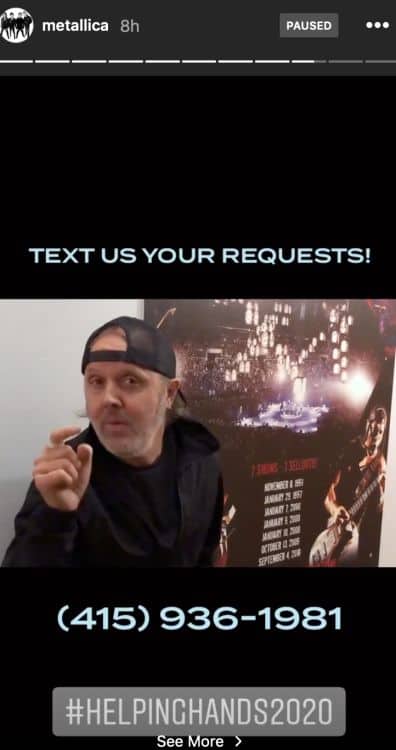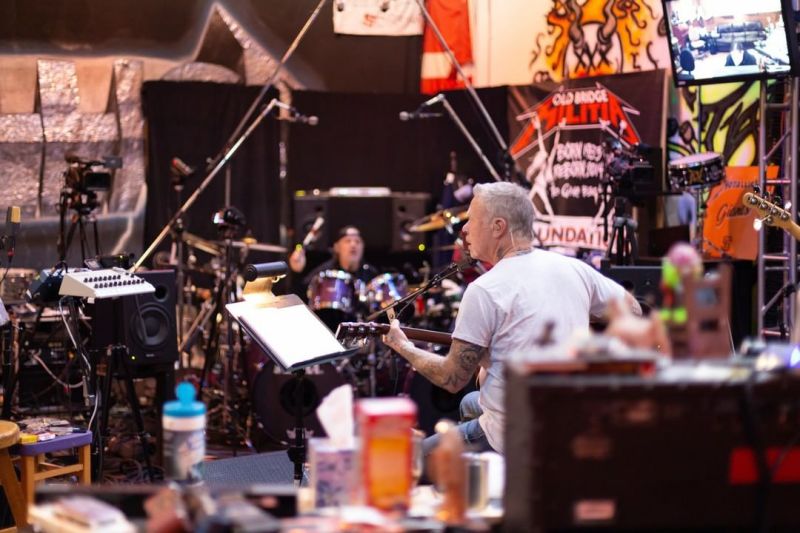 Click here to watch the story.