Megadeth's Kiko Loureiro Recalls How He Joined Megadeth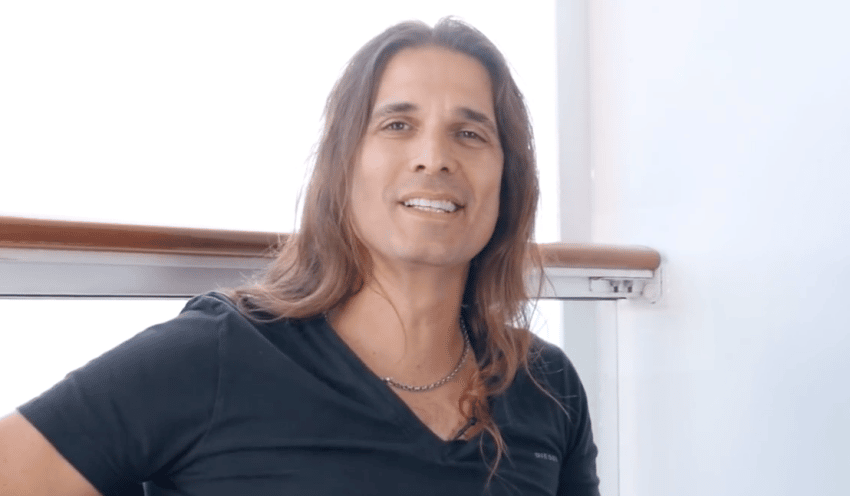 In a new appearance on Duke TV, the 47-aged Brazilian guitarist Kiko Loureiro, who joined the American heavy metal band Megadeth in 2015, has remembered how he joined Megadeth and revealed the facts about it.
Kiko said he got a call from the band's bassist, David Ellefson, and immediately called the members of the Angra band that he was part of at that time.
"I got a call from [bassist] Dave Ellefson: Dave Mustaine asked me to join Megadeth. There was no audition, actually, but the first thing I did after telling my wife was to call the guys [in Angra].
"Actually, Rafael [Bittencourt, co-founding guitarist] didn't answer because he's always hard to get to… Anyway, I talked to Felipe [Andreoli, Angra bassist from 2001], I talked to the manager, to Rafael maybe the next day…"
He said that the members of the band said to him that it was a great opportunity and that he should accept it. Then he talked about his first activities with Megadeth.
"And then all of them were, like, 'Of course, you have to do it, it's a great opportunity.' So when I got the blessing from them, I was excited to go to Tennessee, to Nashville, to talk to Dave Mustaine, and then the whole thing happened.
"Then I stayed a month in Nashville to do pre-production and recordings, and straight from that we went to Japan to play."
Kiko concluded his words with touching his relationship with the Angra.
"I still have this friendship, I'm kind of part of the band. I'm not on stage, but I still feel like whenever they need me – I do regular phone calls with them, Bruno [Valverde] just did the drums for my new solo album, Felipe always played my solo stuff when I do my trio shows…"
Kiko Loureiro rocked the stage with the Brazilian heavy metal band Angra between 1994-2015.