Megadeth's David Ellefson Defends METALLICA On Their War Against NAPSTER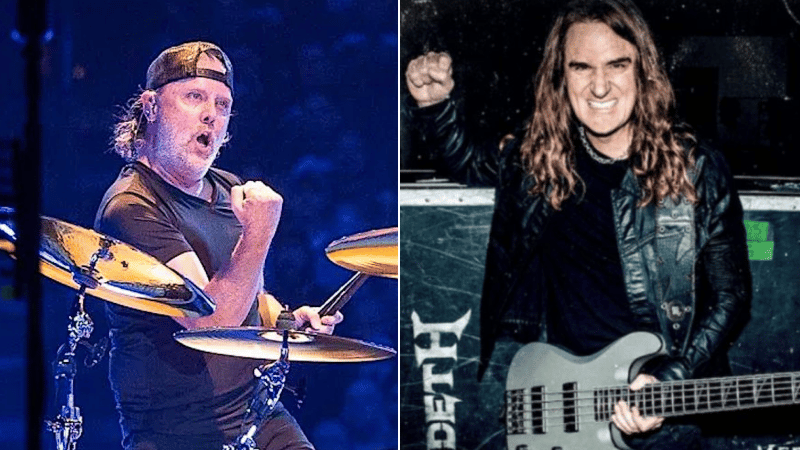 The talented bassist David Ellefson, known for his works with the heavy metal band Megadeth, defended Metallica in the recent interview he made with "theFIVE10" and took fans back to the war Metallica battled against Napster, which is a set of three music-focused online services.
As many of you Metallica fans might remember, on July 11, 2000, Metallica drummer Lars Ulrich accused Napster to Senate Judiciary Committee because of copyright infringement. At the time, it was discovered from Metallica that the band's "I Disappear" track played on the radio just before its release. Following their act, Metallica sought a minimum of $10 million in damages to achieve the result.
However, recently, while discussing the current state of the music world, David Ellefson admitted for the first time that Metallica was right on their battle against Napster but added that it was an unwinnable battle.
When he was asked about the issue, David said:
"I think you just roll with the punches. I remember when the whole Napster thing was going on, and Lars [Ulrich, drummer of Metallica], in particular, of Metallica was fighting the good fight, and they were absolutely right.
And I remember our manager saying, 'Oh, don't jump into that controversy. You've gotta be careful.' And I said, 'Fuck that. They're wrong. They're stealing our music. They are wrong, and Lars is right.'
Unfortunately, it was an unwinnable battle. It's like looting – somebody just opened the front door of Walmart, and everybody ran in and stole everything. So even they had to just sort of back off and let it take its course."
Elsewhere in the interview, David Ellefson touched the founder of Apple, Steve Jobs, and thanked him by saying that he saved the music business.