Megadeth's Dave Mustaine's Latest Stage Photo Revealed by His Daughter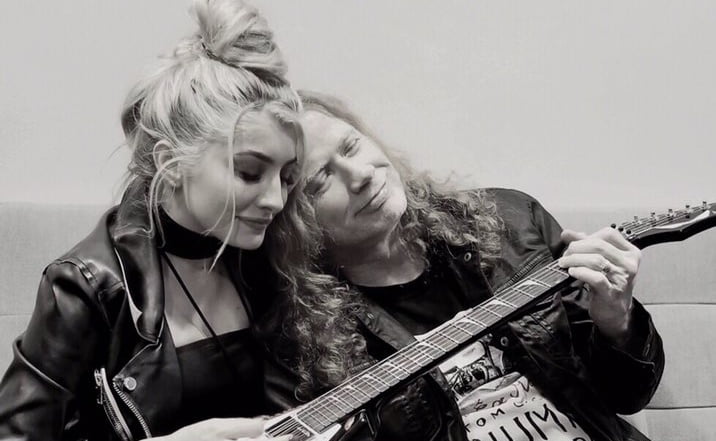 Electra Mustaine, the daughter of the heavy metal band Megadeth legend Dave Mustaine, joined Megadeth on the band's January 28 show Le Zénith in Paris, France for "À Tout Le Monde". After the performance, the fans welcomed Electra Mustaine perfectly and stated that she should definitely be included in the next Megadeth album.
The successful musician's daughter Electra Mustaine has recently posted a stage-photo with his father Dave Mustaine and stated that its an honor to play with him and Megadeth.
"So honored to sing alongside my papa the other night in Paris! Thank you for singing with us!! – He is a true hero to us all!"
"Being on stage is so addicting," Electra said in 2016. "It's a high that you can't shake. Music is in my blood. I just interpret it much differently."
Dave Mustaine, who announced his throat cancer on July 17, returned to the stage after a long treatment period.