Megadeth's Chris Poland On 'Dave Mustaine Vs. Metallica' Mode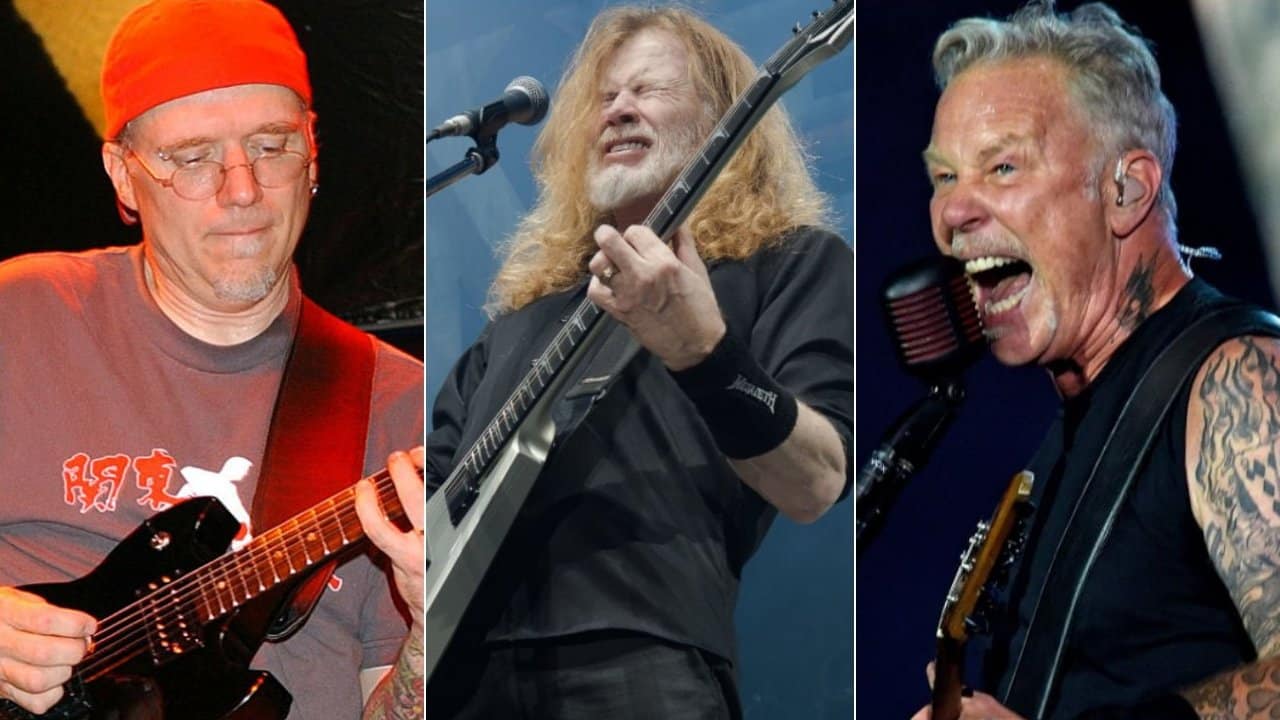 Former Megadeth guitarist Chris Poland recently appeared on The Metal Voice and recalled his stint with Megadeth. Taking fans back to his early years with the band, Poland revealed whether Dave Mustaine challenged Metallica.
As some of you might know, Megadeth is a heavy metal band formed by the former Metallica guitarist Dave Mustaine, who was fired from the band due to personal issues related to his passion for alcohol. Although he joined Metallica in 1981, replacing Ron McGovney, he was then fired by the band back in 1983 following a short tenure. Right after he was dismissed from Metallica, Mustaine formed Megadeth and made them one of the biggest metal bands ever.
During the early years of Megadeth, Chris Poland was one of those musicians who was a member of the band. When his first stint was between 1984 and 1987, he then appeared as a member of Megadeth, session only. In 2004, he once again performed alongside the band in session only. Poland contributed to the band's four different albums. While he played on the first two albums, he also rocked with the band on the band's fourth album but for the bonus tracks only. He was also the member who recorded a couple of things on the band's tenth album, The System Has Failed.
When Dave Mustaine formed Megadeth, he brought a brand new thing to the heavy metal music. In an interview with The Metal Voice, Chris Poland mentioned what it was like to be a part of Dave Mustaine versus Metallica if it happened.
"I think they had their idea of how things should be, and Dave had his idea, and that's why the bands are so different," Chris says (as transcribed by MetalCastle.net). "I like Metallica as much as I like Megadeth. But, they are different animals, you know."
Chris Poland Adds Metallica 'Started To Lean Towards Playing More Of Like What Everybody Might Like'
The successful guitarist then named a Megadeth song that is not a really Megadeth song for himself, which was the band's beloved song Peace Sells. He also continued his comments on Metallica versus Dave Mustaine and said that Metallica started to play what fans might like.
"Dave's music is a little bit more complicated but not like in difficulty to play, just like idea-wise at least at the beginning," he continued. "They've got to a point where it seemed like Dave was trying to get more radio play. But then I think on the last record, he kind of said, 'Fuck it if I'm [on the] radio or no.'
"So that last record I thought was really good. There were a lot of really good songs on it. And there are a lot of good songs on 'The System Is Fail' too. But then there were those songs, where you would never hear that on, like 'Peace Sells' that there's a ballad on that song. It's a beautiful song, but it's really not a Megadeth song – but it is – because Dave wrote it.
"So, there's a point where even Metallica did it. You know, they started to lean towards playing more of like what everybody might like. And there's nothing wrong with that."
Elsewhere in the interview, Chris Poland answered whether he could join Megadeth. Saying that he will not join Megadeth in the future, Poland added that he could only join Dave Mustaine if he does something solo. He also recalled if the first album's income went to substances.
"First of all, when we got any money, it was in Dave's account. You know, nobody got we got a payment where we got, you know, a couple of hundred bucks a week.
"This myth that the first [income] was spent on drugs is bullshit. We only had – I think it was six or eight thousand dollars to make a record, and we made it in a couple of weeks, and drugs aren't that expensive [laughs]."