The Rolling Stones' Keith Richards Reveals Being Jealous Of The Beatles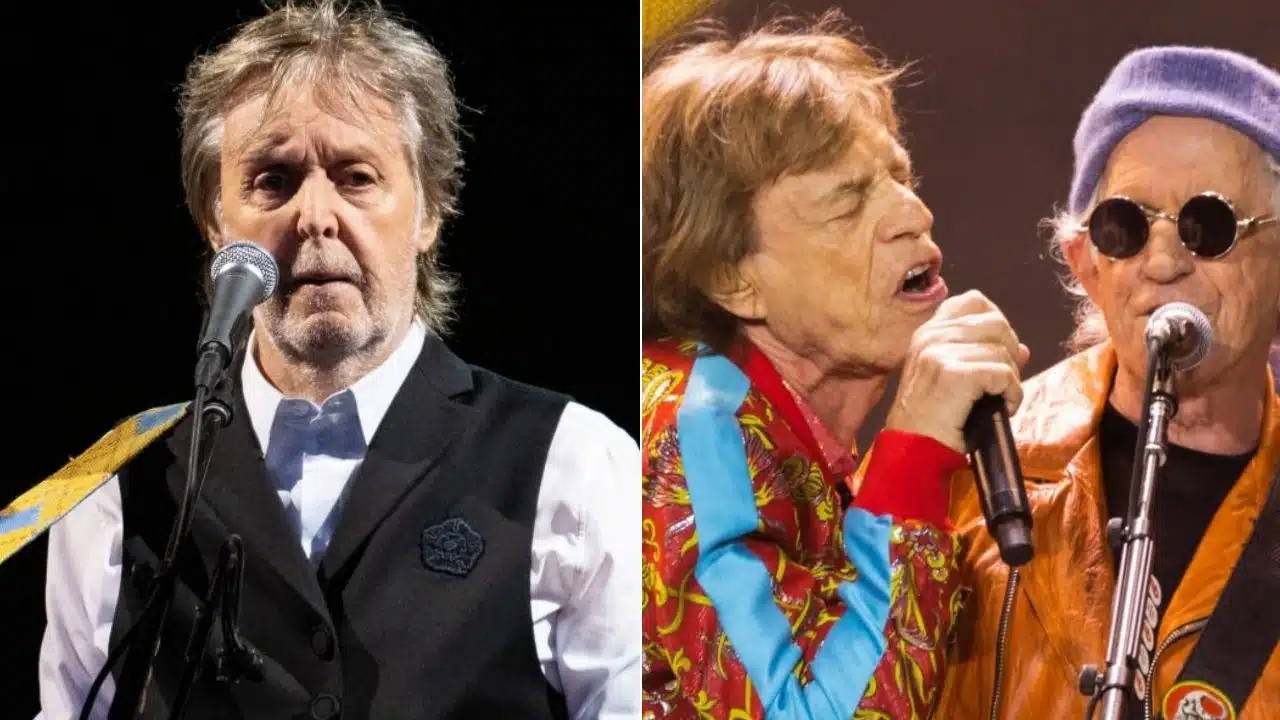 Keith Richards, the legendary guitarist of The Rolling Stones, and Mick Jagger talked about how The Beatles rose before their eyes. In the interview, Keith Richards admitted how The Rolling Stones were jealous of The Beatles for making their dreams come true.
One of the most iconic bands in rock history, The Beatles played a big role in rock's mainstream presence in the 60s and were an irreplaceable inspiration for the next generation. The best-selling band of all time, The Beatles, have sold over 600 million copies worldwide to date.
On the other hand, The Rolling Stones, another important band in rock history, made their big debut in the mid-60s and has been active for six decades. The band released 25 studio albums and toured numerous times during this period.
Anyway, Mick Jagger and Keith Richard touched on the early days of The Beatles in his BBC Documentary. Reflecting on their reaction when they first heard about them, Jagger also talked about the impact of The Beatles' big break on the rock genre.
Keith Richards says: "We were working the clubs in London and The Beatles just came out and had a hit, 'Love Me Do'. And we said, 'Oh man, what a great record.'"
Mick Jagger says: "The Beatles suddenly explode and there you are going, 'Oh, yeah. But we're a blues band. The Beatles changed this whole thing."
Keith Richards Says 'The Beatles Was Doing What We Want'
Reflecting the possibilities of rock music in the early 60s, Richards says that being able to record in the studio at that time was a gold mine. Richards also admits that they were jealous of The Beatles for being able to do what they wanted to do.
"Our job was to be like the premier rhythm and blues band in London and we managed that," Richards continued. "But we had no idea of progressing beyond that stage…
"We were just envious, too, man, y'know? I mean, they're doing what we want, y'know, they got it. They could make records. The Holy Grail was to make records, to be able to get into a studio. It was like diamonds. Y'know, you'd think it was a gold mine, which in a way it was, y'know what I mean? But you'd think you were invading Fort Knox just to make a record."
Mick Jagger reflects Keith Richards' obsession with The Beatles: "Keith, he'd play The Beatles all the time. It'd drive me absolutely batty! And why he was playing The Beatles wasn't because he didn't want to listen to anything else. Keith wanted to write these pop songs cos we're undeniably the blues band. But we knew we had to be a pop band."
Back this past March, Keith Richards had revealed his private texts with Paul McCartney after The Beatles star said "The Rolling Stones is a blues cover band. I think our net was cast a bit wider than theirs." Richards said that they dealt with the issue privately.
"He said [to the New Yorker], 'That's what I thought when I first heard them,'" Richards reveals. "Because Paul and I know each other pretty well.
"And so when I first read it, I said, 'Ahhh, there's been a lot of deleting and editing going on here.' And the next day I got a message from Paul saying, 'If you've read this shit, it's all out of context, believe me, boys.'
"That could have been the thing, but Paul isn't that way," he claims. "I felt for him. He replied so quickly on that. If he had meant to say it, he wouldn't have bothered replying.
"Hey, Paul's a great guy, man. I mean, Jesus Christ, look at the songs he's written. You can't knock a guy like that. We let little things come out in the press and kind of ignore 'em."