Halestorm's Lzzy Hale to Fans: "You Are My Family and My Inspiration"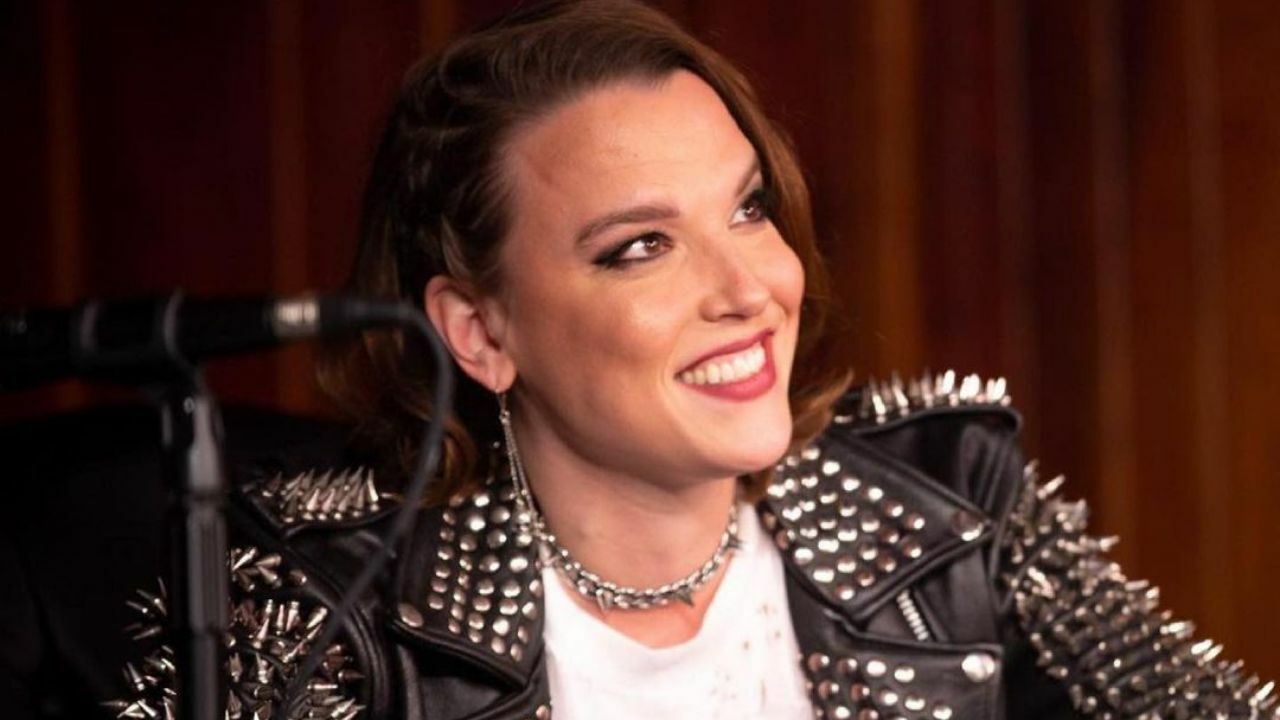 Halestorm frontwoman Lzzy Hale is one of musicians who uses social media incredibly actively.
In a new appearance on Twitter, she contacted fans to ask them if they have any questions or something else for her. She answered some words that came from fans.
As you might agree, Lzzy Hale is known for her happy face and energetic personality. One question was about her personality.
When a fan asked, "What can us fans do to give back to you the same joy you give us? We are in your debt for all you do!" Lzzy Hale said they are her family.
"You are too sweet," she answered. "You guys already do so much for me, you are my family, my joy, my inspiration. Come out to a show, buy an album if u want. But you are already a part of this journey with me."
Elsewhere, she answered a question that she she wish she could have collaborated with the musician that no longer with us.
When a fan said, "Name the one artist no longer with us that you wish you could have collaborated with.. musically, of course. OK sexually too. LOL," Lzzy said Janis Joplin.
"Janis Joplin," she says. "She'd be a great singer…and lover."
Later, a fan touched on live shows after all this pandemic breakdown. She asked, "You feel ready to vocally destroy us on stage again?" Lzzy expressed her excitement and mentioned new album.
"I can't wait for u to hear this album," Lzzy shares.
Elsewhere, a fan asked if she wants to make a collaboration with a star like Lady Gaga. She said yes.
A fan asked, "Would you ever do a collab with a star like Gaga," Lzzy replied: "Of course."
When a fan Diane asked her that how she fights with the demons, Lzzy made encouraging comments for her.
When her fan said, "I know you fight your share of demons just like the rest of us. How do you push through and keep creating/practicing on the hard days? I can't find my motivation lately, and figure if I'm going to ask for advice I'm going to ask the best," Lzzy answered by saying it's hard but she handle it.
"It's hard," Lzzy comments. "But I have to live in the Now. Stop stressing about the things I can't control. And stop beating myself up over the past I can't change."
Lzzy also gave remarkable advice to new bands. When a fan asked, "What's some advice for a young rock band?", she said they should do because they love it.
"Do it cuz you love it, practice 14 hours a day on your craft, when opportunity knocks no matter how small say yes, perform anywhere u can, and don't be an asshole," Lzzy reveals.
When a fan asked, "What are you most excited about with this upcoming tour with Evanescence?", Lzzy replied by touching on her excitement.
I can't think of a better way to launch the first big tour back after all this mess…. I'm so excited.