Listen How Megadeth Sounded Live Without David Ellefson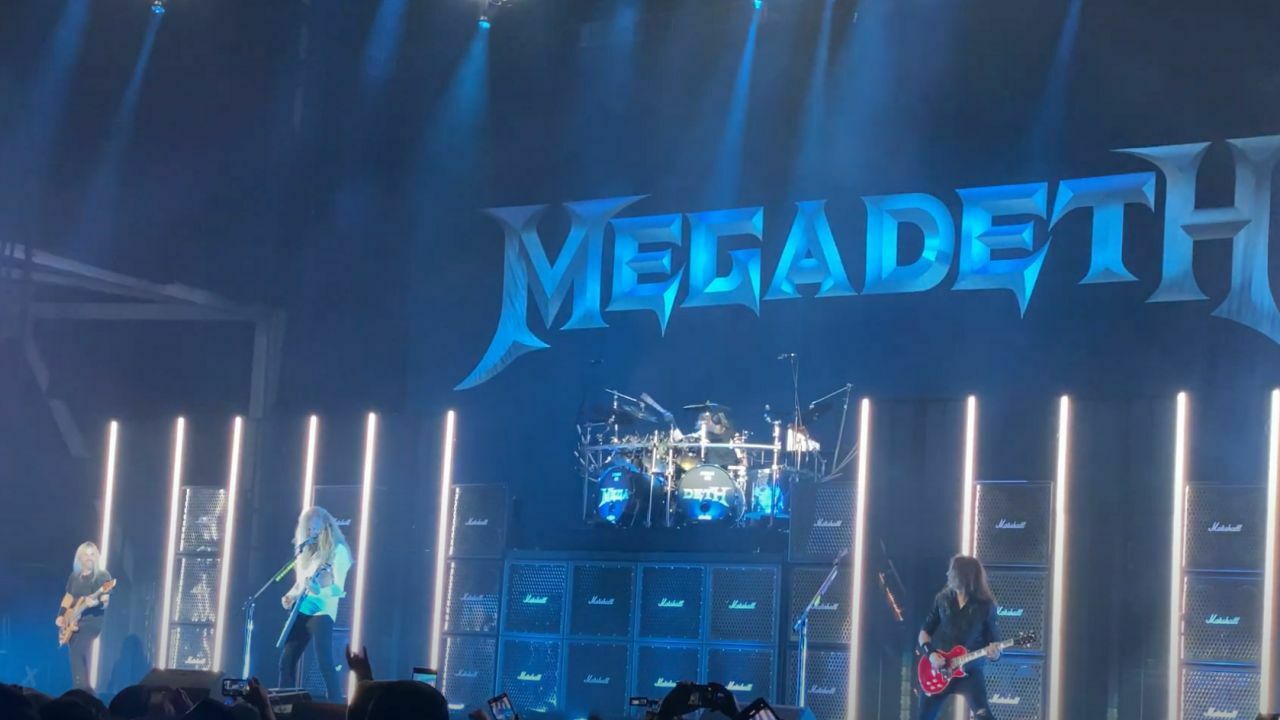 The American heavy metal band Megadeth has played its first-ever live show without David Ellefson on the first show of the band's The Metal Tour Of The Year.
As reported, Megadeth has parted ways with David Ellefson after the rumors have raised that he groomed an underage girl and that his special messages, videos, and photos' were disclosed by a person. Following the departure of the Ellefson, Dave Mustaine has announced the band's former bassist James LoMenzo as a touring member.
This week, on August 20, Megadeth walked to the live scenes for the first time ever after the lockdown. The band has rocked out the crowd in Austin, Texas.
On the show at Germania Insurance Amphitheater, the successful bands' Lamb of God, Trivium, and Hatebreed were appeared with them and enjoyed the fans.
Megadeth's August 20, 2021, Texas Setlist
In the night, Megadeth has played 11 songs in total. The setlist was included the band's classic and iconic songs.
The show was opened with Hangar 18, the song taken from the band's fourth studio album, Rust in Peace. After the song, the show has continued by Megadeth with a song titled The Threat Is Real.
The remaining 10 songs were including Tornado of Souls, Sweating Bullets, Trust, Conquer or Die!, Dystopia, Symphony of Destruction, Peace Sells, Mechanix, and Holy Wars… The Punishment Due.
Megadeth Hard At Work On Upcoming Effort
Dave Mustaine has informed Megadeth fans about the band's upcoming and long-awaited studio effort, titled The Sick the Dying And the Dead.
On August 9, the musician has added a social media photo to his official Instagram account while mixing the album. He wore a Megadeth hoodie to excite fans.
Speaking about the forthcoming effort, Mustaine said that they are in the final step. He also revealed in the message that he looks forward to playing songs with Megadeth fans.
"Sending the album in for mixing," Mustaine stated. "Final step. I can't wait to play the new songs for you! #Megadeth @megadeth."