Lars Ulrich Breaks Silence On New Album, Metallica Could Record A New Album in Quarantine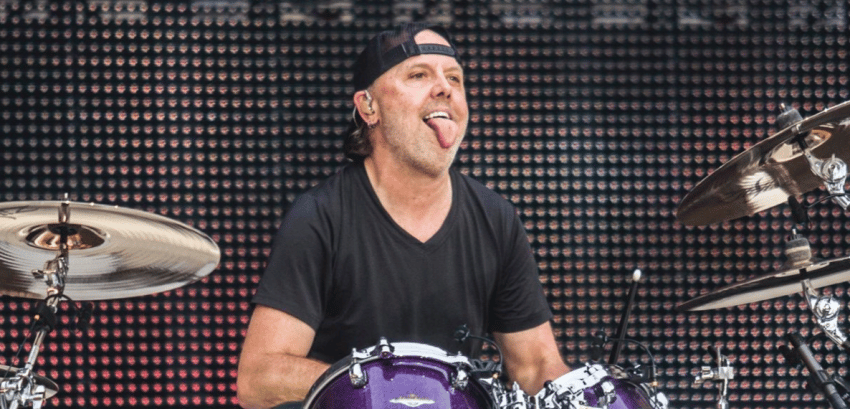 During a new appearance on Salesforce CEO's live-streamed fireside chat series, the Grammy Award-winning heavy metal band Metallica legend Lars Ulrich talked with Marc Benioff about the band's future and stated that they could make a new album during self-isolating times.
While he talks about the band, Lars Ulrich said that the four members of Metallica talk on Zoom once a week. Also, while he continues his speech, Lars Ulrich added that James Hetfield, Kirk Hammett, and Robert Trujillo can make a Metallica record from four different locations in four different states.
"I can tell you that on these weekly Metallica Zoom sessions, we are talking about how we can just be a band again," he said. "And there are many different phases to being in a band, but the most basic one, and certainly where it started 37 years ago, is to just have four guys playing music together. The fact that it ends up being shared all over the world and connecting with millions of people, that's much later and a whole different thing. But at its core essence is just four guys in room, or connected via Zoom, making music together. And I can tell you that all four of us are really excited about what that could look like."
When the issue came to the main question, Lars Ulrich said that a new album could come during quarantine times.
"So, will there be a Metallica quarantine record? I can't tell you, because, again, I don't know how long the quarantine will last. But if you and I and the rest of the world are sitting here six months from now or a year from now, I'd say there's a very good chance."
Metallica excited fans with a recent announcement about the new dates of South America stadium shows, which scheduled for 2020 April but postponed due to coronavirus pandemic.