Heart's Nancy Wilson Makes Heartwarming Comments On Her Hero The Beatles' Paul McCartney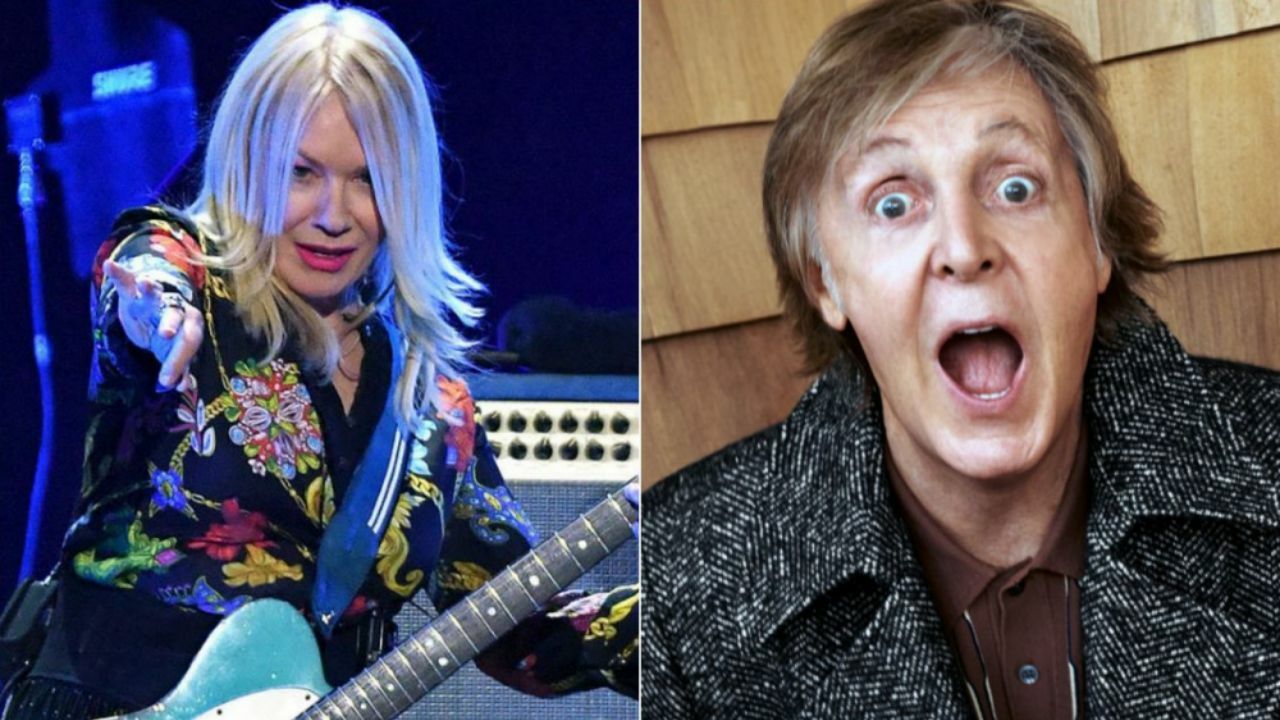 Heart guitarist Nancy Wilson has talked about her musical hero, The Beatles legend Paul McCartney, and made heartwarming comments to praise him.
At first, Wilson has revealed whether she ever get a chance to talk of The Beatles as a peer. She told that she talked with Paul McCartney three different times before his shows. Wilson added her words that McCartney is the man you want him to be.
"I got to talk to Paul about three different times before his couple shows that I went to see," Nancy told during a recent interview with The Mistress Carrie Podcast. "One was with Wings, and then it was his newer band, the Paul McCartney Show I guess.
"And he's exactly the guy you want him to be. He's really generous and sweet, and there's no pretense with Paul McCartney, he's just a good person, and he's kind of upbeat guy."
Wilson Thinks Losing John Lennon Might Have Been Hard For McCartney
Later that, Nancy Wilson has also mentioned John Lennon, the English singer who achieved his world success as co-lead vocalist, co-songwriter and rhythm guitarist of The Beatles. She stated that losing John might have been hard for McCartney.
"For all the stuff that he's had to live through, that's pretty impressive to me. Losing John, losing Linda along the way, and continuing to just push forward with his optimism and his beautiful talent…
"And the new album he just did [2020's 'McCartney III'] is really cool, and he's really, and then we just saw this incredible documentary with Rick Rubin…
"Even if you know The Beatles very well, again, it's another masterclass in melody and structure, songwriting, singing it, playing it. All this stuff he's done so well, he's the master.
"As a songwriting team, that was one of the things Paul talks about quite frequently in his interviews, John's cynicism and temper, and balance out his positive melodic thing that he was so good at.
"And so John would kind of put the darkness into the lightness and create the art. Darkness and light.
"John Lennon's father was a little 'ne'er-do-well,' and he was always missing and a tad of a sailor guy. John had a lot of pain, and both John and Paul had lost their moms in the teenage years of their lives.
"So they had lots to connect to, but I think with Paul, his family had a much more happy-go-lucky and musical, and supportive, and John's was more of a lonely kid with a chip on his shoulder, so that really rounded out the equation of the two artists."