Metallica's Kirk Hammet & Ghost's Tobias Forge Interview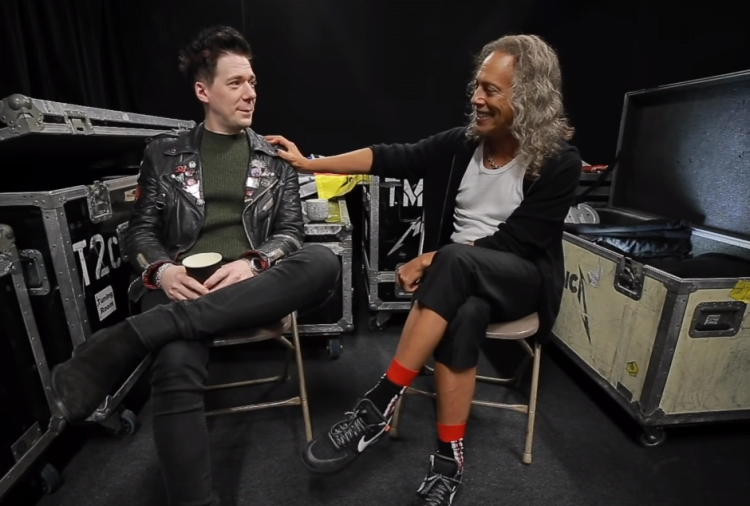 This interview was published on Metallica's Youtube channel.
The video begins with Kirk Hammett's words. "So another interesting thing that happened to me this morning as I woke up and found that Tobias used to have a black Fernandez strat just like mine haha!"
Mr. Hammett continues. "Those are hard guitars to find in the States, in the Eighties there were only a few places that sold Fernandes guitars and that's how I ended up with mine. How did you end up with one, all the way in Sweden? Did you contact Fernandes?"
After that, Tobias Forge replies. "No way. I was seven or eight years old, and this must be in '88 or '89, and I found one at the guitar shop in Linköping where I was born. I had a lot of heroes at the time that also played Strats, so for me just having a Strat was just, 'That's the guitar.' Because this was, as I said, the late Eighties, so you had the myriad of colors, neon shit on the wall."
Click here for continuation of the interview.
Leave your comments below.