Klaus Eichstadt Recalls 'Weird Outfit Moment' With Eddie Van Halen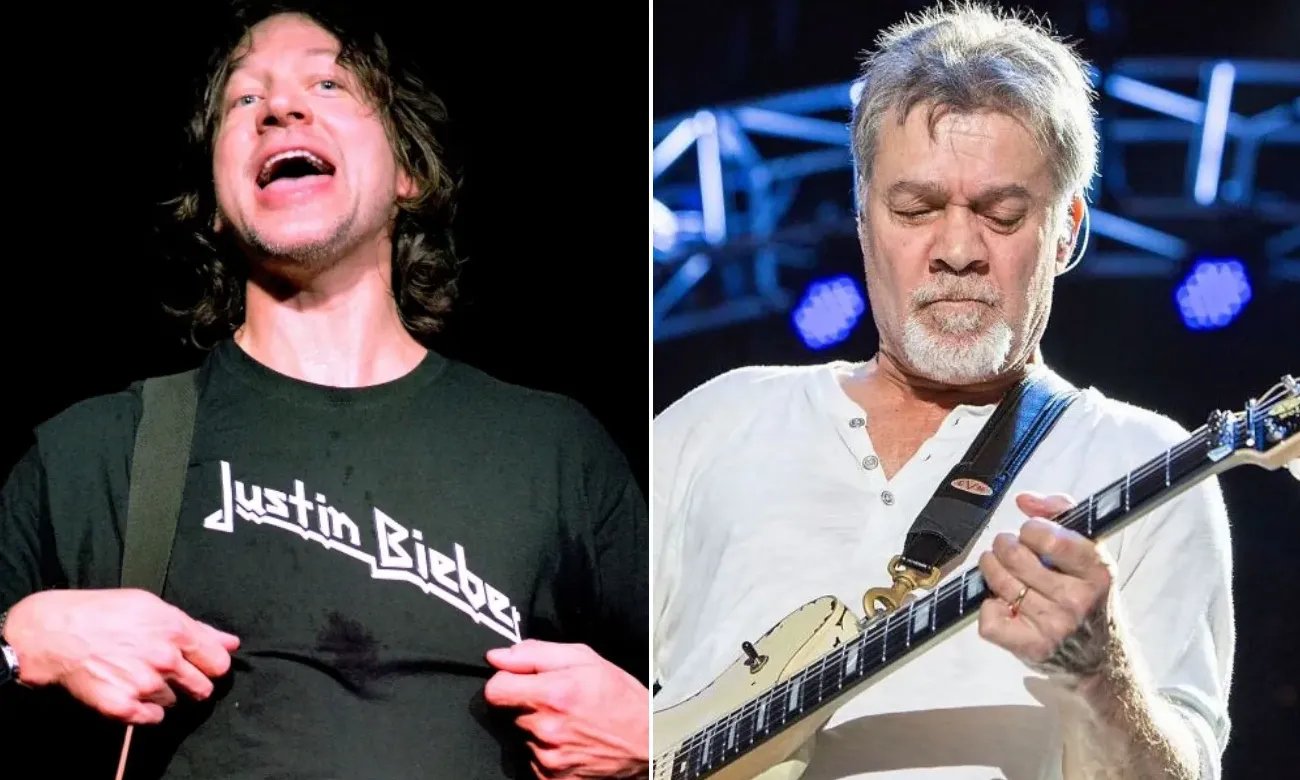 Ugly Kid Joe guitarist Klaus Eichstadt took fans back to his band and Van Halen's opening for Bon Jovi during the 1990s and recalled a weird moment he lived with Eddie Van Halen.
Eddie Van Halen has always been an icon for young or master rock and roll artists. Some of them learned a lot from his guitar technique besides being his good friend. Throughout he played guitar until he passed away in October 2020, he worked hard to bring innovations to rock music. His contributions to his band Van Halen made him one of the best guitarists, as his achievements show.
One of the hundreds of musicians Eddie inspired was Klaus Eichstadt, who played guitar in the band Ugly Kid Joe. In 1995, both bands even opened for Bon Jovi. While Van Halen was outside for their Balance Tour, Ugly Kid Joe was also in the book at the time. They were about to release their second album, named Menace To Sobriety, and were on the road to promoting the album.
The artists had many quality moments throughout the shows. One of those moments was when Klaus and Eddie were wearing similar outfits. Eddie was Klaus' biggest inspiration, and it was even an honor for Klaus to share the same stage with his inspiration. Eddie greatly respected them and would visit the band in their dressing rooms after their shows. Then, one day, Eddie and Klaus appeared in the same clothes, and this caused a joke between them. This moment was unforgettable for Klaus.
During his recent interview with The Metal Voice, Klaus Eichstadt recalled wearing the same outfit as Eddie Van Halen and named the moment weird but funny. He revealed their dressing room was next to Van Halen, and Eddie Van Halen always came to their room to chat with them. First, however, Eichstadt paid tribute to the late musician, praising his personality. He then recalled that moment, describing it as his favorite moment with Eddie.
"Super nice, super humble, super like easily just talk to," Klaus says (as transcribed by MetalCastle.net) We would even make fun of him, or he [would] make fun of us.
"It was weird one day he walked in [our dressing room], and we were literally on the same outfit – just by chance. But I'd played first. It was just black shorts and an orange t-shirt, for some reason – don't ask. It was Halloween, and that's what I was wearing. [So], he walked in and looked at me, and I'm like – you know, I'd worn first on stage, so, I said, 'What are you doing? You are ripping off my outfit or some?' And he was like, 'Yeah, soon I'll be stealing on your licks.' And I said through him, 'You just be stealing my all back.' That was my little Eddie moment that I just loved. Because he kinda looked in a smile, and he's like, 'Oh, I know who I influenced. I see it every day.'
"But he was so humble and nice about – that's what I mean; he was just, I think, he was fun and joking around, you know. It was good."