Angus Young Says Brian Johnson Was Happy And Eager, Discusses AC/DC's Reunite Decision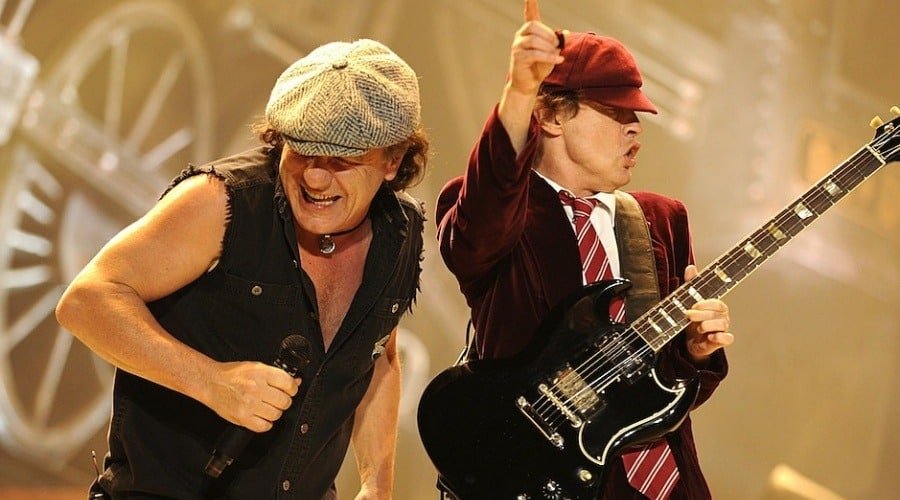 In a new interview with Triple M, Angus Young, the guitarist of the world-famous rock band AC/DC, talked about the band's reunion and Brian Johnson's hearing situation and recovering.
As reported in early October, AC/DC announced that they reunited after a long time. The lineup includes the band's legendary members, Brian Johnson on vocals, Angus Young on guitar, Cliff Williams on bass, and Phil Rudd on drums.
However, recently, while making his latest interview, Angus Young spoke about Brian Johnson's recovery process and reveals his connection with him just before their reunion. He said that he was happy about the process.
"Brian had kept us informed, he'd been working with a specialist – hearing people – in the US. And he was always letting us know that he was having a lot of great results with these people he was working with.
"And so he was going through and testing it in different environments – he was happy about the way the new technology that they had put together for him, he was happy and really eager.
"I didn't have to ask him twice to be there, to do this album.
"And Cliff had said to me at the end of the last tour that we had [that he was retiring]… I said, 'Do you want me to contact you if I'm gonna do anything?' And he said, 'Yeah. Contact me.'
"And I said, 'And you can see then if you wanna do it or not do it. There'll be no pressure.' So we contacted him, and he was, 'Yeah. I'm on board.'
"And Phil, I'd talked to Phil and also seen him a few times. And he was in great shape. But he himself was ready. He said, 'Yeah, I'll be there with bells on.'
"And then of course, my nephew [Stevie], doing Mal's [Malcolm Young] role. Everyone was excited about doing it. So that was pretty easy to put together."