Guns N' Roses' Slash Posts A Heartwarming Photo Of Eddie Van Halen And Lemmy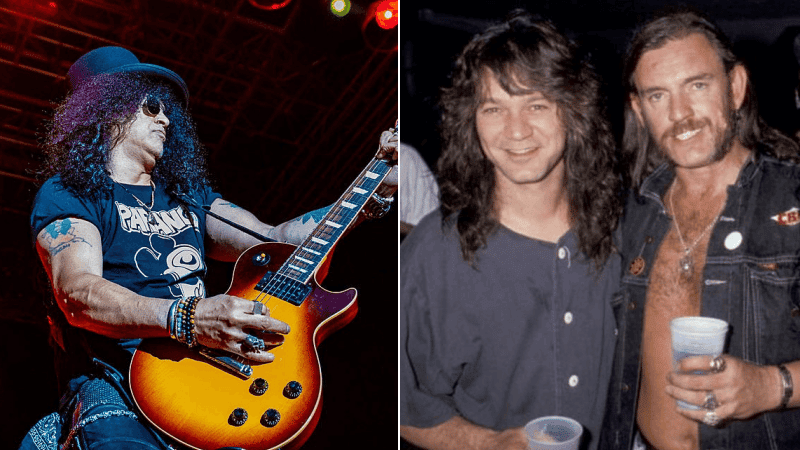 The talented musician Slash, known for the guitarist of the rock band Guns N' Roses, has shared a new photo on his official Instagram page to mourn music legends Eddie Van Halen and Lemmy Kilmister, who died at the age of 70.
As reported on October 6th, 2020, Van Halen legend Eddie Van Halen has passed away at the age of 65 due to cancer. The rock 'n' roll world saddened deeply after his sudden passing.
Recently, the 55-year-old musician, Slash, posted a photo of that two legends and paid his tribute to them once again. With the photo, Slash showed people who follow him that how he loves two music giants.
When Slash shared the photo, he wrote nothing except his iconic smile, "iiii]; )'."
In the comments of the photo shared by Slash, people showed their love for Eddie Van Halen and Lemmy Kilmister. While a fan Majestyk writes, "Lemmy is god And his son is Eddie Van Halen," another fan Vic wrote, "This picture says 'legendary' to me."
Here's the photo shared by Guns N' Roses guitarist Slash: