Corey Taylor's Wife Alicia Dove Pisses Off And Slams The Trolls After The Sad Passing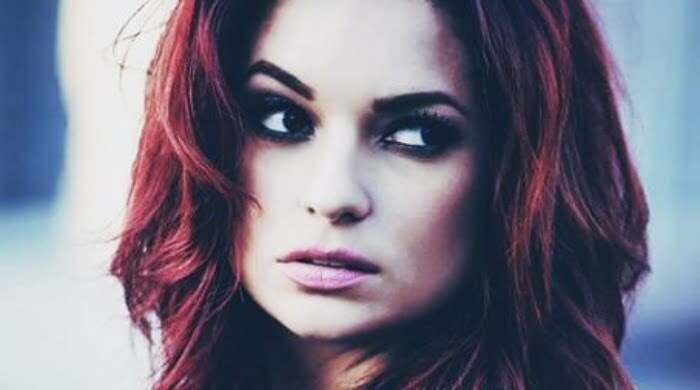 After the tragic death of the Love Island presenter, Caroline Flack, who took her own life at the age of 40 on February 15, the English television personality Mark Wright has made a powerful statement for her.
In his statement, the successful artist Mark said that the negative stories, comments, tweets, and Instagram messages are hurts. He also added that the negative comments and stories haven't helped Caroline's state of mind in recent times.
Slipknot singer Corey Taylor's wife Alicia Dove, which was the director and a founder of the national act Cherry Bombs, has recently shared her thoughts about it and pissed off after the troll messages and negative comments who sends.
"Trolls, take note," Alicia said. "You might think you're being cute by creating a hate page or shitposting, but you're not. You are scum, the digital version of the playground bully that we all hope our kids grow up NOT to be. Quit being a garbage human and grow the fuck up."
Alicia also paid her tribute to the successful presenter Caroline Flack through her social media account and said:
"She's so much more than someone's former fiancé. She's her own person with her own accolades. She was intelligent, gave back to the community, used her skills for good. She can stand on her own just fine without mention of who she was with. The media can be such trash."
Trolls, take note:
You might think you're being cute by creating a hate page or shitposting, but you're not.
You are scum, the digital version of the playground bully that we all hope our kids grow up NOT to be.
Quit being a garbage human and grow the fuck up. https://t.co/D4ZtlO1d7s

— uh-lee-see-yuh Taylor (@AliciaETaylor) February 17, 2020
She's so much more than someone's former fiancé. She's her own person with her own accolades. She was intelligent, gave back to the community, used her skills for good. She can stand on her own just fine without mention of who she was with.

The media can be such trash.

— uh-lee-see-yuh Taylor (@AliciaETaylor) February 18, 2020