Bruce Dickinson Believes His Singing Technique 'Has Not Changed' Over The Years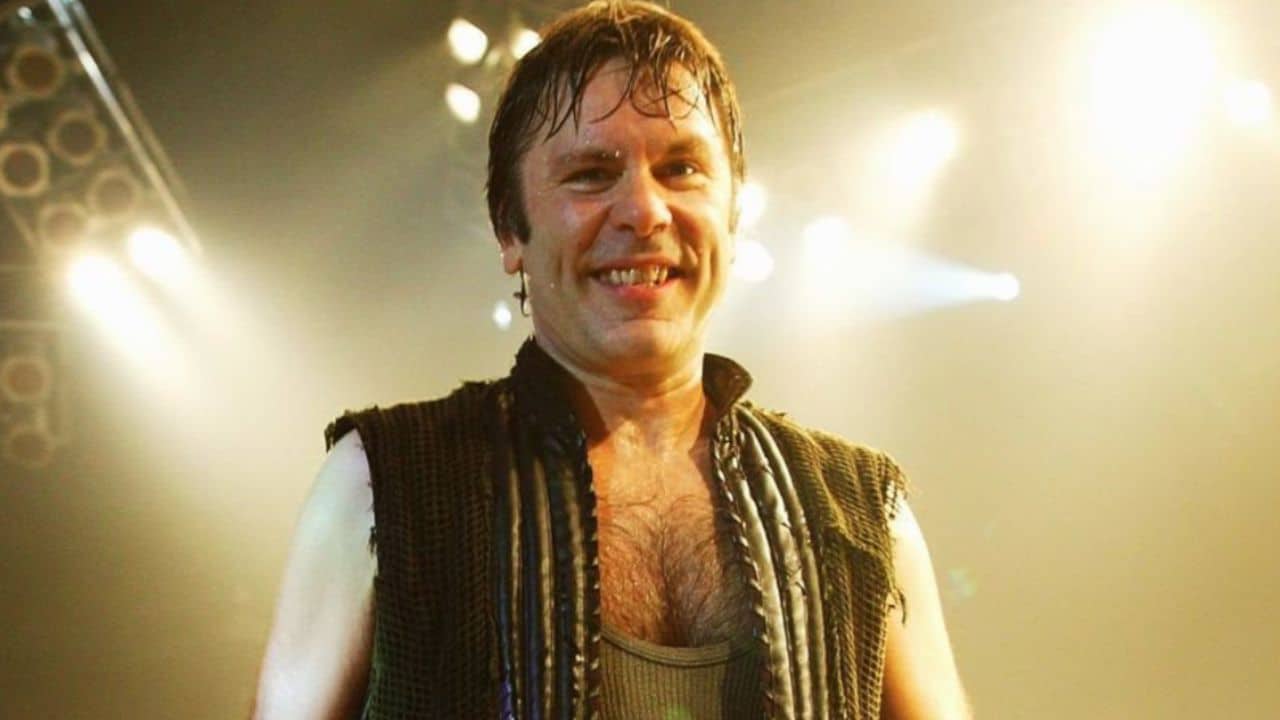 Iron Maiden's frontman Bruce Dickinson was at the Orpheum Theater in Los Angeles, California on March 1 during his spoken-word tour. The legendary vocalist was asked how he changed the tone of his voice over the years during the Q&A session.
Bruce Dickinson, who started his musical career in the late 70s with the band Samson, became famous with the stage name "Bruce Bruce". He appeared on two studio albums with Samson until Dickinson left the band to join Iron Maiden. Bruce, who is still in the active line-up of Iron Maiden today, took part in thirteen studio albums with Iron Maiden.
On the other hand, the vocalist, who has released six studio albums to date, stated that the preparations for the new album are between 50 and 70 percent complete, and it will be released this year. Bruce's last studio album, Tyranny of Souls, was released in 2005 consists of 11 tracks and over 43-min listening time.
Anyway, he was in Los Angeles, California on March 1 during his 2-month U.S. spoken word tour, which he started on January 17 in Fort Lauderdale, Florida. Meeting with the audience at the Orpheum Theater, Bruce answered their questions. He answered the question about the change in his voice as he got older and the tones he reached over the years.
"Well, I'm not sure it has changed that much," Bruce said. "When your voice is very young — I discovered my voice, when I was young, as being quite tinny; it didn't have a lot of [depth] to it.
"And your voice, it thickens a bit as you get older. And obviously talking for two and a half hours doesn't help. But when you get to hitting high notes… My high end…
"When I was in the early days — Samson and stuff like that — I used to go into my little falsetto thing, but that got blown out of the water when I did 'The Number Of The Beast', because I pushed up into my high register, which is not like a cash register; it's a bit that actually happens in your voice. But it is a kind of high register."
Bruce Dickinson Takes The Decision To Move His Voice To The High Octave On Advice With His Publisher
Bruce Dickinson decided to take his voice to higher octaves after an exchange of ideas with his publisher, Ralph Simon. Ralph told Dickinson that American people love the high octave thing, and he should go with it.
"As my publisher said — he was a South African gentleman called Ralph Simon, and he worked with Zomba Music," Dickinson adds. "And Ralph, he managed other producers, so he managed Martin Birch and they also managed the guy that did all the Def Leppard albums.
"So, anyway, he would chat to me about this stuff, and when we would do the Maiden things like we'd do 'Run To The Hills', he'd come up ,'You have this thing that Mutt does with all of his bands.
"It's the high-frequency thing that makes the Americans go raving mad. You've got that high octave. When you go into it, like 'Run To The Hills', and when you sing, 'Run to the hills, run for your life,' it makes the Americans go raving mad; they can't help themselves.' So I took that advice. I thought I'd just go to that high octave that makes the Americans go raving mad."
During a recent appearance on Consequence, Bruce had discussed Iron Maiden's current singing and playing techniques. Saying that they are better players in many ways than they were two decades ago, Dickinson added that Senjutsu is the proof of this.
"First of all, we still have the capability of doing that as in we can still play," Bruce said. "We're actually a lot better players now in many ways than we were 20 years ago, certainly 25 years ago, because we're not thinking quite so much down the same tram lines.
"Because of that, it's enabled us to do an album like 'Senjutsu.' We've kind of been building to it for a while. I can't put my finger on exactly one aspect of the album that made things click because that's not the way things are when you make a really amazing record.
"I think it really is an amazing record, by the way. You have a vague awareness of it that this might be good when you do it.
"It's 'The Number of the Beast,' when we did that album, which is also kind of fairly popular album, we all had a vague awareness that, 'Wow, this feels like it's something special.'
"Indeed, it was, but exactly why? It was hard to put your finger on. It was maybe people's mental state; they were relaxed, confident, and having a great time.
"As luck would have it, it was the last thing we did because suddenly the world went mad after we recorded it," he clarifies. "It was like, 'Oh my God! There is going to be no more touring for this year or next year.' It just went on and on.
"So it was pure good fortune that we recorded it when we did."