Joe Perry Responds To KISS' Gene Simmons "Rock Is Dead" Claim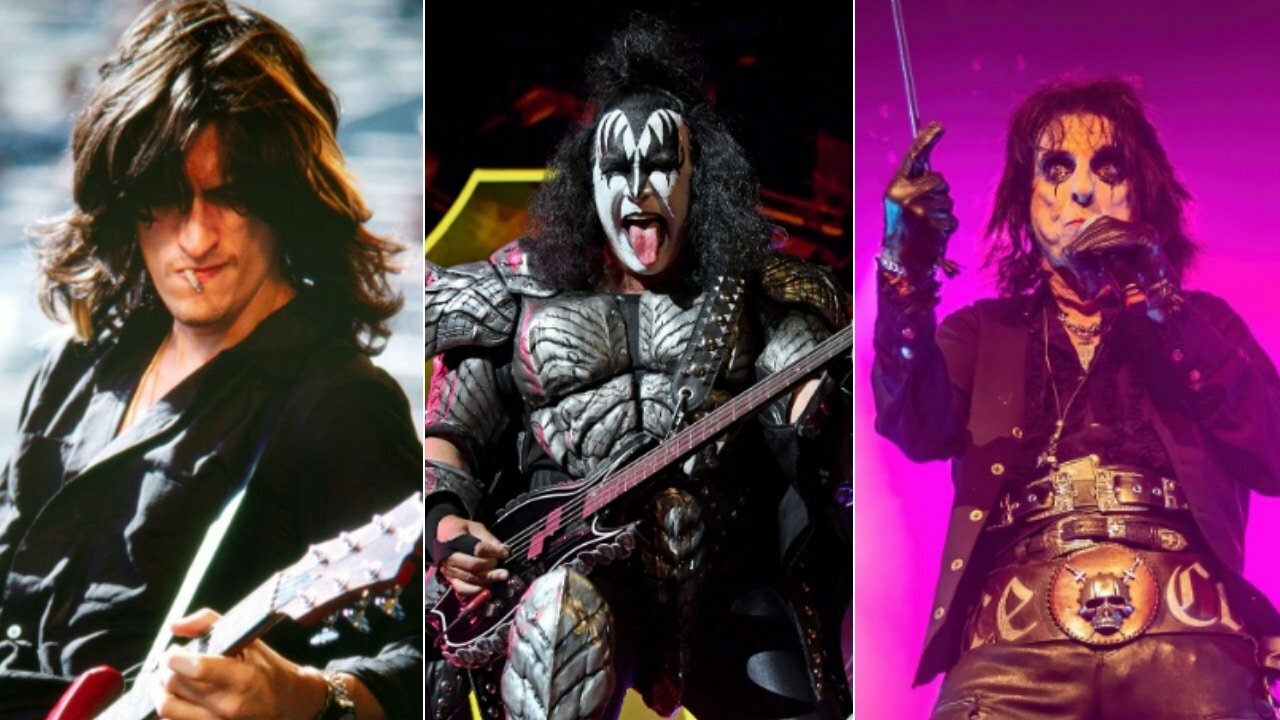 Aerosmith guitarist Joe Perry has appeared on VW Music. In the interview, Joe discussed rock's place in the mainstream and responded to KISS' legendary bassist Gene Simmons' claims that rock is dead.
Nowadays, rock is far from the days when it made its big debut and dominated the music charts. According to some people, this is due to the audience, and according to others, the new bands are not spectacular enough.
While many people were discussing the inadequacy of rock's residual number of listeners, the most striking claim came from KISS bassist Gene Simmons. Simmons, who achieved a lot of success with KISS and was one of the top names in the dominant days of rock, said in an interview a few years ago that "rock is dead".
Simmons' claim continues to receive criticism. Last month, while Alice Cooper stated that he did not agree with Simmons' claims in statements, also Joe Perry said in an interview with VW Music that he did not agree with Simmons as well and there were still new bands carrying the flag.
Asked if he feels rock is, in fact, dead, Joe said: "No, not at all… There are some great rock 'n' roll bands carrying the flag too, and one example is Brad's son Graham, who plays with Tyler Bryant & The Shakedown. I think they're like kicking ass, and the thing is, there's a lot of guys who want to get out there and play rock 'n' roll guitar and play that kind of music.
"The issue is that there aren't enough fans to hear it, so it's only going to go so far, but there are still people there for them to build a following. These new bands, they still headline places, they open up for other bands, and it's the same thing. It's not like they're at the top of the Billboard charts or like the top of the pop charts, but that's kind of how it was in the late '60s too."
Joe Disagrees with Gene Simmons and Defends that Rock is Still Alive
According to Joe, rock is not so bad after all. Although Joe admits that the audience has decreased compared to the past, he says there are still a lot of fans out there ready to buy albums from rock artists.
"All the rock 'n' roll that I liked, they didn't even have a place at the Grammys for it, and there was nothing overly commercial about it. I mean, I saw The Who in a small club playing 'Tommy'. It was only a club, but the place was packed, and it was still about the fans there who wanted to hear it.
"It's the same now, those fans are still there, and that's what's really keeping it alive. I mean, if it wasn't 'classic music,' it wouldn't be 'classic rock,' and it wouldn't be as big as it is. I still see it, people are out there buying artists' rock catalogs, and paying stupid amounts of money because they know that it's going to keep getting bigger, and bigger, and bigger. So that tells me rock 'n' roll is not dead."
Back in June, in his interview with LA Weekly, Cooper also responded to Gene Simmons' views on the current state of rock. Alice Cooper disagrees when Gene Simmons admits that the main problem is not just money and that the rock industry has not been able to produce the new The Beatles for a long time. According to Cooper, although some genres may lose popularity, hard rock can go on forever.
"Gene Simmons said rock is dead but I think he was talking financially," Alice says. "I think there are kids in garages right now learning Guns N' Roses, learning Aerosmith, learning Alice, learning Ozzy… Young 16-year-old kids rocking, just rocking. That's healthy. That's really healthy. I don't think rock is ever gonna die.
"When you talk about hard rock, like the Stones, The Who and all that, that's the only music that's lasted. Grunge was here for a while. And punk was here for a while. Emo was here and all this, but hard rock bands just kept going. So if you're in a hard rock band, you can go as long as you want to go."
Cooper admits that rock's place is not on top nowadays. At first, the musician touched on Foo Fighters and Green Day, saying that they are great bands. He also claimed that rock music is not number one anymore, which is good for him.
"Well, you've got your certain bands – you know, Foo Fighters still going," he continued. "Green Day, things like that.
"I kind of look at this a little bit differently. There was a time when we first started playing, that rock bands were outlaws. We were on the outside looking into the party and we weren't invited to the party. It was more pop music and dance music and disco.
"I think we're back to that point. I think it's kind of healthy that rock bands now are not number one, number two or number three. We're back to the point of being rebels again."