IRON MAN Calls People To Tune In To METALLICA's Special Event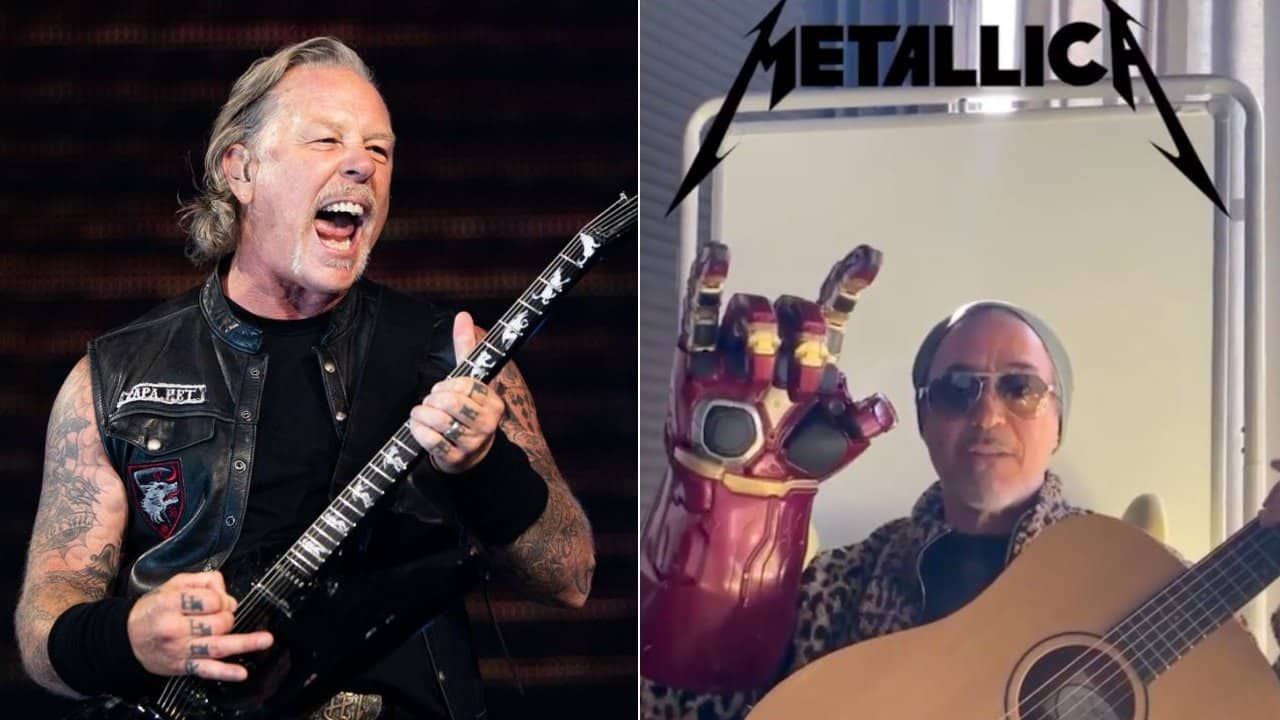 The American actor Robert Downey Jr., who came to prominence with the Marvel Universe's superhero movie series Iron Man, has recently appeared on Metallica's Twitter channel and called people to the band's special charity, 'Helping Hands 2020.'
Amid the ongoing coronavirus pandemic, like the other artists and musicians, Metallica stuck at home and started to think that what they would do to contact people even they stuck at home. Later, Metallica did great works during the coronavirus pandemic and announced recently that they decided to make a special charity through their non-profit foundation AWMH to help people.
Recently, Iron Man star is one of those who supported them for their event. With the post he sent on his official Twitter page recently, Iron Man called people to tune in to Metallica's special event. He shared a 52-sec video to contact people and sent special words for them.
"Attention music lovers," Iron Man star Robert Downey Jr. wrote in the caption. "Metallica has a pretty awesome event this weekend that you can enjoy from the comfort of your own home! Metallica is hosting their very FIRST worldwide, live-streamed concert event this Saturday, November 14th at 2 PM PT. If you're a music lover, you won't want to miss this rare acoustic concert straight from Metallica HQ in Northern California. #HelpingHands2020."
Later, Metallica quoted his tweet, writing, "Don't just take it from us, even IRON MAN wants you to tune in to #HelpingHands2020!!"
You can find the tweets below.
Don't just take it from us, even IRON MAN wants you to tune in to #HelpingHands2020!! Show starts this Saturday at 2PM PST.

Get Your Ticket ➡️ https://t.co/2go2Bcb5O9 https://t.co/GJ7Z3s4sn0

— Metallica (@Metallica) November 12, 2020