Guns N' Roses' Slash Admits He Likes Touring More Than Everything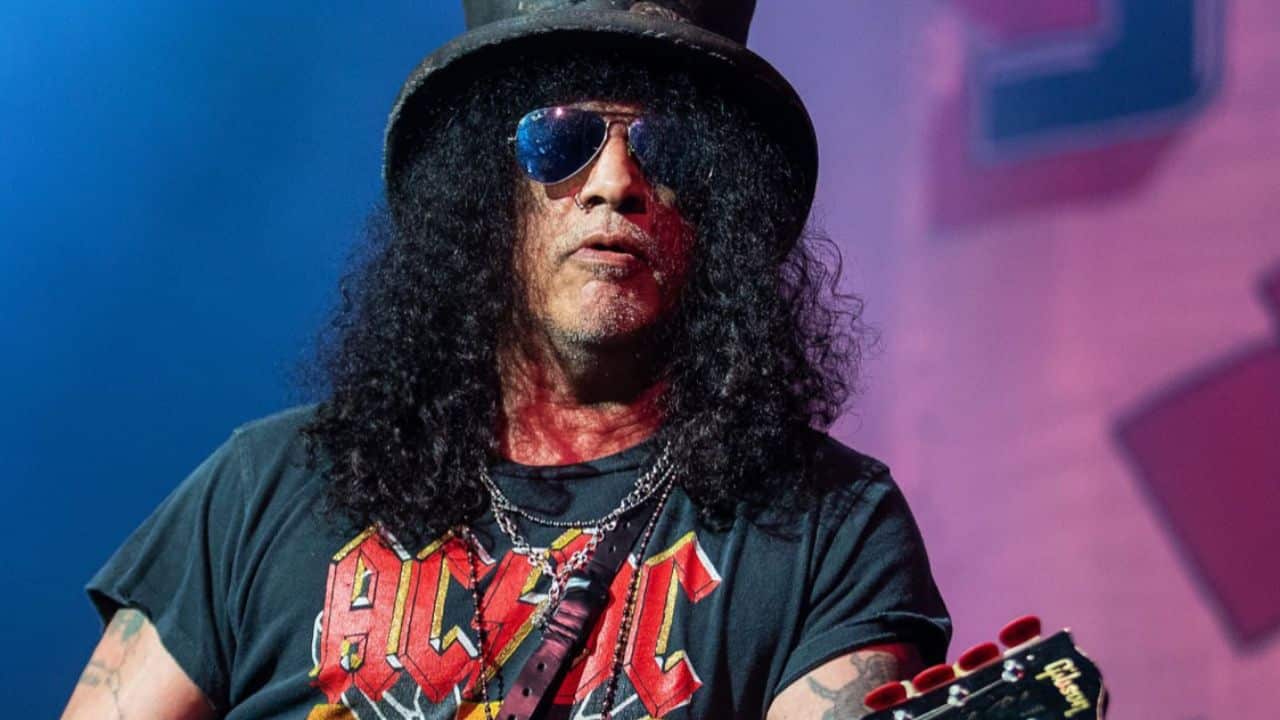 Considered one of the greatest guitarists of all time, Guns N' Roses guitarist Slash, recently interviewed with Tom Power, the host of the Q program on CBC Radio One. Talking about his passion for touring in the interview, Slash mentioned the effect the pandemic had on him, saying, "I'm a road guy. That's why the pandemic was such a shock."
Slash is the core member of Guns N' Roses, which rocked the metal world in the late '80s. The group received positive feedback from the rock and roll community with their debut album Appetite For Destruction, which sold over 28 million copies and peaked at number 1 on the American Music Charts. Slash, who achieved international fame with Guns N' Roses, took part in 5 albums with the band.
On the other hand, Slash, who has been releasing albums with the supergroup Slash featuring Myles Kennedy & The Conspirators since 2012, is started to focus on his solo career after 4 years. Released on February 11, 2021, the album named 4 consists of 10 tracks and over 43-min listening time.
Anyway, in his recent interview, Slash talked about his love for touring. Stating that this love increased as he got older, Slash added that he prefers to play live rather than at home or in the studio. In this case, if he wants to play the guitar, he needs to tour, according to him.
"I'm a road guy," Slash said. "That's why the pandemic was such a shock. I'd say I spend probably 85 percent of my time touring and have done for as long as I can remember — since 1985 or '86. And that's what I love to do."
"People think I'm crazy because the older I get, the more I love touring — it's, like, the more exciting it is for me. But a lot of it is because of the simple fact that I love guitar playing, and my favorite venue for actually playing is live as opposed to being in the studio or being at home. So if I really wanna get off on guitar playing, I've gotta go out on tour."
Slash Admits He Felt Relieved When He Got Sober
Elsewhere in the interview, when Tom asked whether Slash likes to play sober on tours, the musician replied, "To tell you the truth, I probably liked it more, only because you spend a lot of time." He stated that it was a bit of a relief to get rid of thinking about alcohol and partying.
"If you're doing the kind of partying that I was doing, you spend a lot of time just tired and beat up and trying to recuperate and then getting going for the next gig every single day, year after year," he continued.
"So it was sort of a reprieve to be able to not have to worry about all that stuff and not have to worry about where my next fix was coming from or if I had enough alcohol or whatever to be able to get through the day.
"So that was a chore into itself. So it was a little bit of a relief when I got sober to go out and play without all that."
During his February 11 interview with Rolling Stones, Slash had talked about his band Guns N' Roses' new music after Hard Skool and Absurd. Sending exciting news, Slash admitted Guns N' Roses will release new music soon.
"I know we've got some songs and we're releasing another one at some point soon, and there'll be another one after that," Slash said.
"As far as the record is concerned, that remains to be seen as far as a whole package, but I feel pretty confident that at some point down the road, there will be."
In the same interview, Slash also mentioned his reunion with Guns N' Roses in 2016. Recalling how they reacted to each other when they entered the studio for the first time after all those years, he mentioned their tension with the singer Axl Rose.
"I think the biggest thing was getting past this horrible black cloud that was perpetuating, having to do with me and Axl," he said. "We had a lot of issues born out of third-party stuff. It was very insidious, and the longer we didn't talk, the more it got blown out of proportion.
"But the more significant part was, when Axl and Duff and I first got into a room playing, it was just like this fucking thing that I can't even really verbally describe. It was like, 'Whoa, that's what that is.'
"Then, just to go out and play together, it's like, I wonder how the fuck we got into that mess that we were in in the Nineties."