James Hetfield Has a New White Fang Custom Flow Pick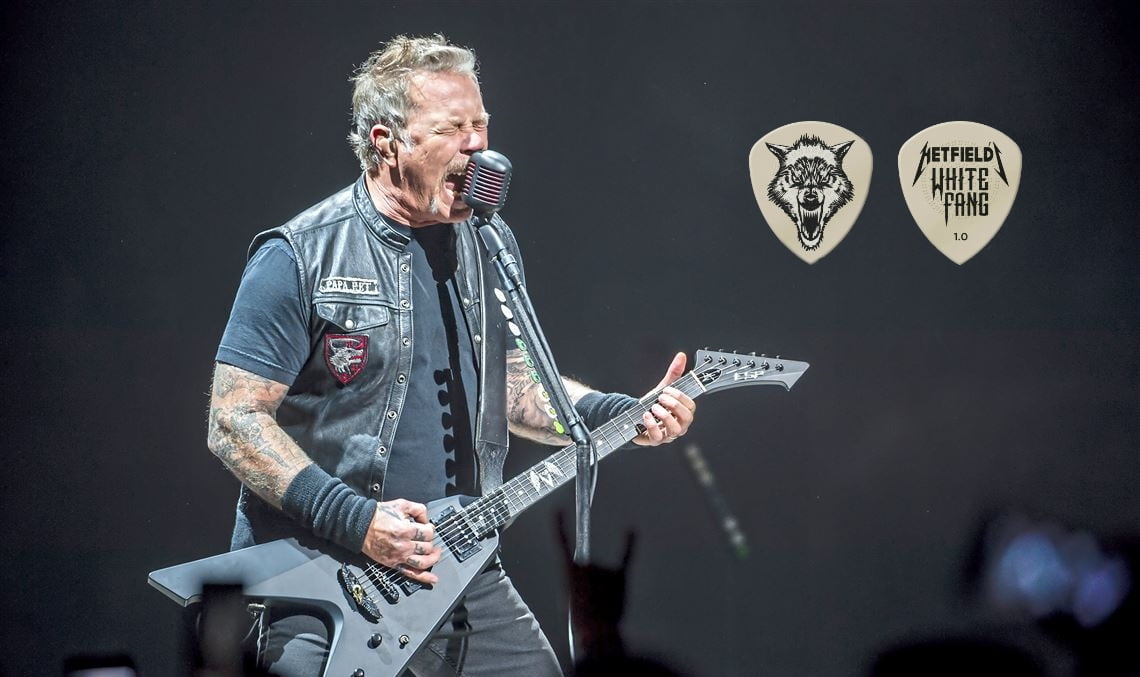 Metallica's legend James Hetfield shot a new promotional film with Dunlop Manufacturing. The content of the video was the new White Fang Custom Flow Pick, which was developed for future use by the successful musician.
James Hetfield needs an equipment like a monster even from him. While Mr. Hetfield and Dunlop were in search, the company worked closely with him to create a solution that kept pace with and even improved performance.
READ: JAMES HETFIELD PLAYING DRUMS AND ROBERT SINGS
Dunlop explained the characteristics of White Fang Custom Flow Pick in the release of their video(read below).
We used the Flow Standard Pick 1.0mm as our starting point. The thrash titan put it through a full battery of tests on the road and came back to us with the tweaks and adjustments he needed to make it just right. First, we incorporated the Black Fang Pick's blended beveled edges for a super snappy attack that rings out with bright articulation, ensuring that every note and chord makes an impact through all that speed and gain. Next, we made it a bit heavier, going to 1.14mm—not normally available in the standard Flow Pick line—for the perfect balance between mass and articulation. Lastly, we enhanced the grip, creating a custom pattern so that the pick stays put when Hetfield digs in.
The website provides an explanation of the sale of the product. They wrote:
We regret that this item is not currently available for purchase on our website. Please check with your favorite retailer.
You can watch the promotional film including James Hetfield below and click here for more details.