Godsmack Announces They Had To Cancel South American Tour Over 'Lack Of Ticket Sales'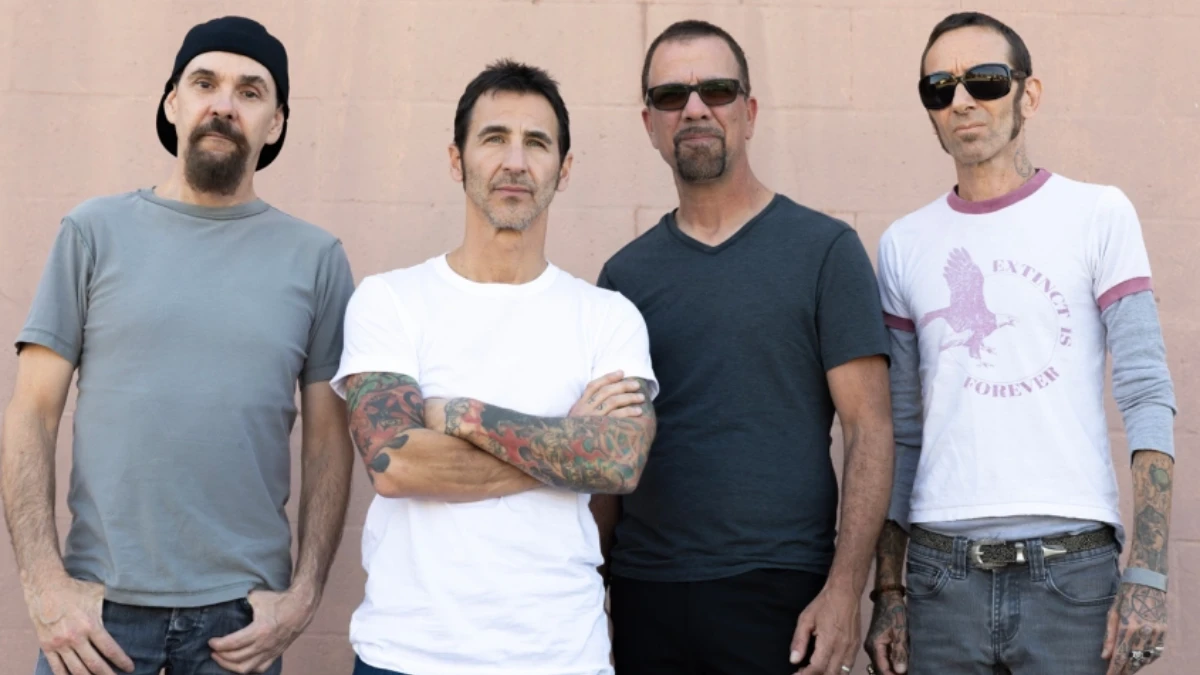 Godsmack took to his socials to announce the cancellation of their then-upcoming South American tour. The band issued that the cancellation was due to the lack of ticket sales.
Known for their energetic live performances and ability to connect with their audience, Godsmack has been touring since the late 1990s and has played countless shows across the United States and internationally. The band often interacts with the crowd during their shows, and their setlists are carefully curated to include fan favorites and new material. They have also headlined their own tours, played on numerous festivals, and shared the stage with other popular rock bands.
Recently, the band updated its socials to give bad news to its fans. In the issue, they announced their then-upcoming shows in Santiago, Chile on April 21, Buenos Aires, Argentina on April 25, and São Paulo, Brazil on April 27 have been canceled due to lack of ticket sales.
South America 😞 pic.twitter.com/arZciqCHIH

— Godsmack (@godsmack) March 3, 2023
"We are heartbroken to have to announce that Godsmack cannot get to South America in April as promised," Godsmack announces. "We are so saddened by this as we've been trying for so long to make this work, but due to the lack of ticket sales, we simply can't find a way to fund this tour at this time. Please know we've tried everything we could to make it work, but it has now gone beyond our control."
"We love and appreciate our fans and will remain optimistic that we will play for your country one day. Until then, our deepest apologies."
The announcement devastated some fans, as expected. On Twitter, a fan reacted to Godsmack's announcing the cancellation of the South American tour. The band's official account responded to that fan's message, saying, "We are truly bummed out about this."
We are truly bummed out about this 😞💔

— Godsmack (@godsmack) March 3, 2023
The band canceled its South American tour a few weeks after they announced the Spring 2023 tour in support of I Prevail. The band's Spring 2023 tour will kick off KBPI at Fiddler's Green Amphitheatre in Denver on May 4. Planning to rock its fans through May 2023, the band will conclude its trek at Mohegan Sun Arena in Uncasville on May 28, 2023.
As you know, Godsmack's latest album, Lighting Up the Sky, released on February 24, will be the band's final album, according to them. Last month, the band's drummer discussed Godsmack's decision to retire from the studio after the latest album.
"25 years of putting records out, and we've never had a flop," the drummer told IHeartRadio. "And I'm 55, dude. We were playing in the United Kingdom, and the band The Raven Age opened – it's Steve Harris from Iron Maiden; his son plays guitar for this band. And maybe third, fourth show, whatever, I'm, like, 'Hey, dude. How old are you?' He was, like, 'I'm 23.' And I was, like, 'My daughter is 23.' And I was, like, 'Wow.'"