Shannon Larkin Reveals Why There Will Be No New Godsmack Albums In The Future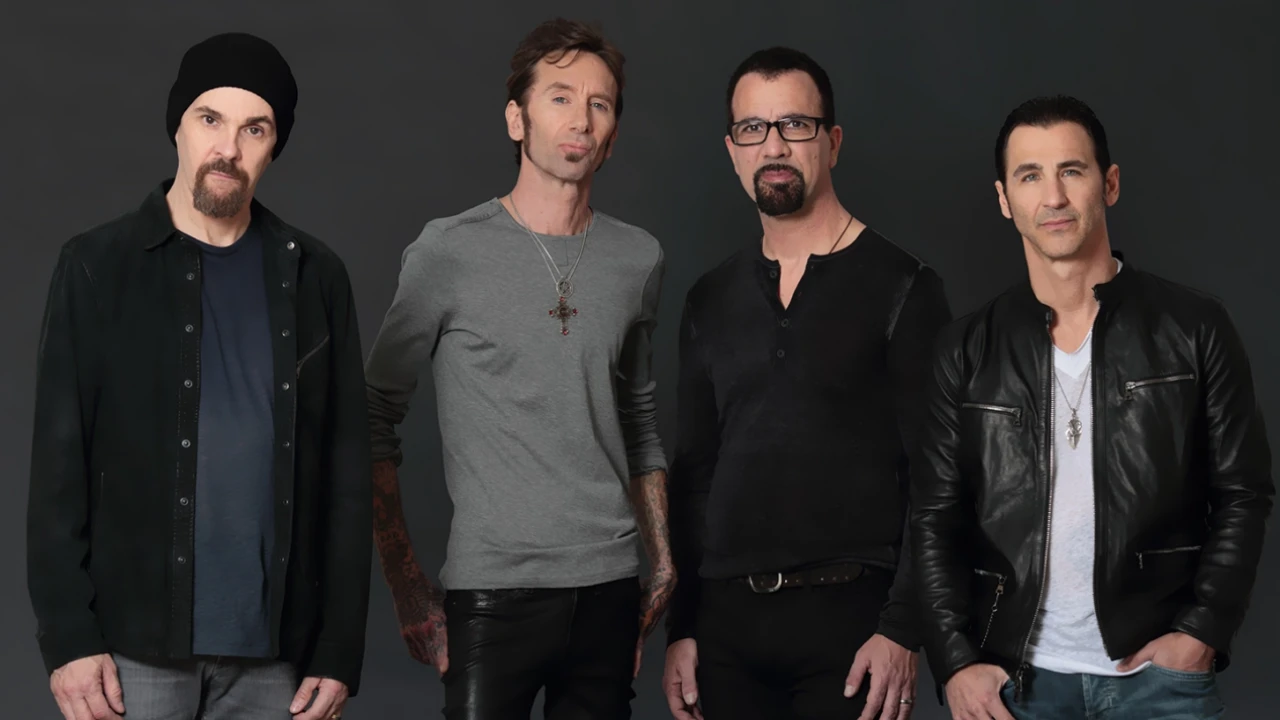 Godsmack has decided to stop releasing new albums in the future. During his recent interview with IHeartRadio, the band's drummer Shannon Larkin opened up about the band's decision to retire from the studio, touching on the fact that their upcoming eighth album, Lighting Up the Sky, will be their final release.
Formed in 1995, Godsmack released its self-titled debut album in 1998. During their ongoing career for nearly three decades, the band has released eight studio albums to this day. Their most recent album, Lighting Up the Sky, was released on February 24, 2023, and will be marking its final one.
Shannon Larkin joined Godsmack in 2002. The band had already released its first two records before he became a member of them. The 2003-released Faceless marked the drummer's debut release with Godsmack. Since then, he has worked hard to make Godsmack's sound better.
However, discussing releasing albums since the first day, the drummer explained why Godsmack decided to stop recording new albums. He mentions their age as a reason why they decided to stop releasing new albums, pointing out that new musicians are coming to their behind. Recalling the time they were opened by Iron Maiden legend Steve Harris' son's band, The Raven Age, the drummer admits he was surprised when he learned his age.
"25 years of putting records out, and we've never had a flop," the drummer says (via Ultimate-Guitar). "And I'm 55, dude. We were playing in the United Kingdom, and the band The Raven Age opened – it's Steve Harris from Iron Maiden; his son plays guitar for this band. And maybe third, fourth show, whatever, I'm, like, 'Hey, dude. How old are you?' He was, like, 'I'm 23.' And I was, like, 'My daughter is 23.' And I was, like, 'Wow.'
Although he said that they were not old that much, the drummer exampled Michael Jordan's decision to retire at age 45.
"I'm not saying we're old," he reveals. "I'm not gonna be that guy, but I'm saying it's kind of like sports, man. When Michael Jordan was, like, he was gonna retire, everybody's, like, 'Yeah, he's old.' That dude was, like, 45. And I'm, like, 'That's old?'"
According to him, Godsmack aimed to be one of the greatest bands of all time and succeeded. Talking about the band's upcoming album, Lighting Up the Sky, he claimed that the record is their best yet.
"I'm not saying it's all because we're old," he adds. "We also feel like we've had great success — we haven't had a flop — and we don't wanna keep on going until we get a flop and then have to go out like that. So our thinking was go out on top. We had an additional two years to write a record, with this pandemic, so we threw out more songs than what made the record. And we feel like it's our best record yet."
Shannon also answered whether it would be Godsmack's end, saying that not releasing new albums doesn't mean the band broke up.
"We're not saying we're gonna break up; we're not breaking up," he continues. "There's a thing called cycle touring. So you put a record out. That's a product. And we sell it, and we make money. But it's still a product that we have to sell, and if your product doesn't sell, then you let down a lot of people. And so there's pressure to be in a band like [ours]."
Godsmack frontman Sully Erna had detailed the band's forthcoming album in the near past. At the time, he said there were twelve songs in the album, but we have seen that the album features eleven songs.
"We have probably — I don't know — 12 songs written in the last three weeks," he told in 2021. "And, obviously, as everyone knows, a song isn't a song until the lyrics and melodies are done.
"So I just started diving into that. And I came home to take a little break from the band so I could literally catch up and start writing some melodies to some of these instrumentals that we have."