Ghost Top Selling Albums Up To 2022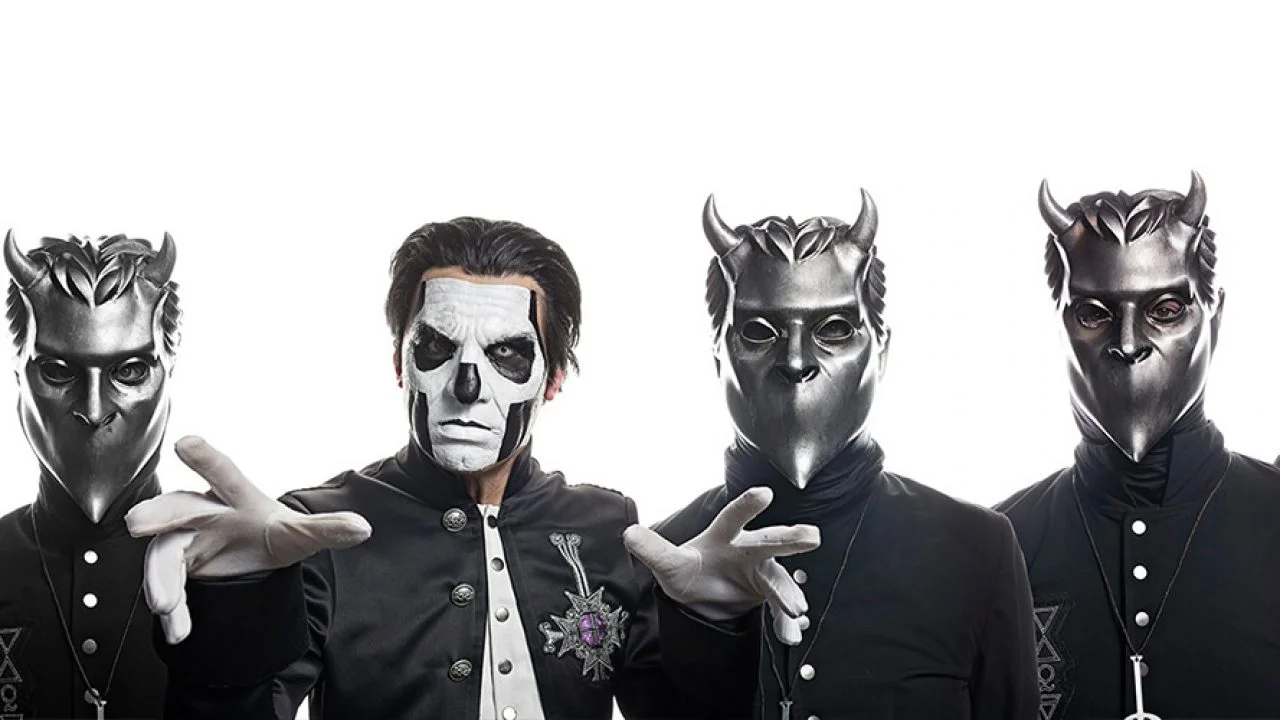 Ghost is a Swedish heavy metal band that got its start in 2006. Their first music was released in 2010 with their debut Opus Eponymous coming out later that year. The band consists of variations of the Papa Emeritus character (Papa Emeritus, Papa Emeritus II, Papa Emeritus III, and Papa Emeritus IV) as well as Cardinal Copia on lead vocals. All variations of these lead vocal characters are Tobias Forge. This was revealed due to a lawsuit in 2017 brought by band members over royalties. All other band members are referred to as a group of nameless ghouls. All members have their identities hidden.
The band has seen more and more success with each successive album, despite occasional shifts in style. Aside from their five studio albums, there are also three extended plays If You Have Ghost, PopeStar, and Seven inches of Satanic Panic. Their latest album Impera was released in March of 2022.
Ghost Top Selling Albums Up To 2022
5. Opus Eponymous (2010)
Sales: 20,000
This was the bands debut album that came four years after the band formed. The only official single from this record was "Elizabeth". The album's title is latin for "Self-titled work" apparently. The Japanese release of this record also included a cover of The Beatles "Here Comes the Sun". The album was well reviewed and averaged a rating of between 8-9 out of 10 in most reviews.
4. Infestissumam (2013)
Sales: 500,000
The second album by Ghost was Infestissumam. Released in early 2013 this was described as dealing with the presence of the Anti-Christ after Opus Eponymous ended with "Genesis" which was the birth of the Anti-Christ. The album featured the singles "Secular Haze" released in December of 2012 and "Year Zero" released in April of 2013. The B-side to "Secular Haze" was Abba's "I'm a Marionette" which continues their trend of slightly left of center covers. Success wise the band was making strides but at a slower pace. The album also featured the debut of Papa Emeritus II taking over from Papa Emeritus.
3. Impera (2022)
Sales: 500,000
Impera is the current release from Ghost and has already achieved gold status. The album is more of a return to form in the image of Meliora. So far the album has yielded four singles. "Hunters Moon" which came out in September of 2021 and was featured in the end credits to the film Halloween Kills. This was followed by "Call me little sunshine" in January. "Twenties" and "Spillways" rounded out the four. This is the most singles the band has had from any of their records so far.
2. Prequelle (2018)
Sales: 1,000,000
Prequelle is the fourth album from Ghost. Following Meliora, Prequelle came out in 2018 and had some different elements to it. Singles such as "Rats " and "Faith " were pretty accepted stylistically from the band but "Dance Macabre" had a different sound and there was even a disco remix released for the song by Carpenter Brut, a synth wave artist who had previously opened for the band. The album sales were similar to their previous effort Meliora.
1. Meliora (2015)
Sales: 1,000,000
Meliora is the third record by the band and considered by some fans to be their best .After the growth from the first two this was another step forward. The first single was "Cirice " and this song won a Grammy for Best Metal Performance in 2016. The follow up single was "From the Pinnacle to the Pit" and finally the third single "Majesty".
We can see from this that their best selling is still Meliora but time will tell as Impera is still fairly fresh and has done quite well as far as sales and reviews.