Frank Bello Speaks Heartwarming On New Pantera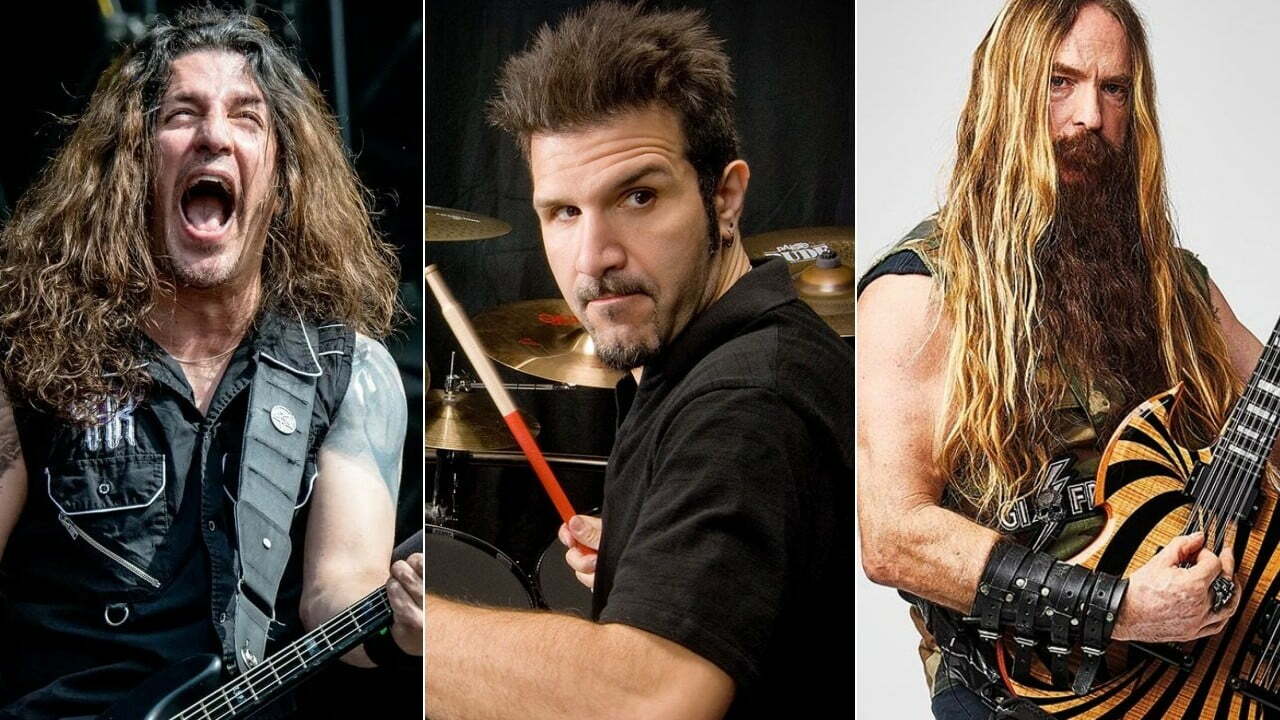 Anthrax bass player Frank Bello has opened up about his thoughts on Charlie Benante and Zakk Wylde's involvement with Pantera and spoken heartwarming about the band's upcoming shows.
It was announced this past July that the remaining members of Pantera, Rex Brown and Phil Anselmo, would be planning to reunite to perform first time in 21 years. At the time, the band also announced that Anthrax drummer Charlie Benante and Ozzy Osbourne/Black Label Society guitarist Zakk Wylde would join them. While day by day we are getting closer to the band's first show in more than two decades that will take place at the Hell & Heaven Open Air show on December 2 in Mexico, everyone is getting excited to see the new Pantera live on stage.
Frank Bello of Anthrax was one of those who shared an opinion on the new Pantera during his interview with Eonmusic. At first, the bassist touched on the friendship between Anthrax and Pantera members, saying they were very close to each other.
"Well, you have to realize Anthrax and Pantera were family," he says. "It wasn't just friends hanging out; that was very much a family. I mean, we shared Thanksgiving dinners in Dallas with Pantera; it was Anthrax and just the bands and crew. We lived with each other, so it was so very close."
Frank Bello Comments on Charlie Benante and Zakk Wylde's Involvement with Pantera
The bassist then recalled the first time he learned Pantera wanted Charlie Benante to play on the band's upcoming reunion shows. Saying that Charlie is the right guy to do that, Bello also respects Zakk Wylde, a huge fan of Pantera.
"When this thing came up and I heard that they wanted Charlie, I said, 'Yes, of course.' Obviously, Charlie is the guy," he comments. "And Zakk, because, as a fan, to see these songs played right, and with respect and as a tribute, the guys that they have in that band are the guys that I want to see.
"And I'm talking as a fan who stood on a lot of side stages for Pantera, seeing them kill every show. There's a lot of videos with me on the side with Rex, doing shots with Rex during the show. So I know exactly what I'm going to be seeing, and I'm excited that they picked the right two guys. Zakk and Charlie are going to kill it, I think. I'm really excited. I want to see it, and I think it's a celebration."
Anthrax man also explains why Pantera has to reunite. According to him, their songs should be played live to introduce the band to the next generation.
"There's a younger generation that's never seen Pantera, and it's all about the songs, man," he adds. "Those songs deserve to be heard live, and I think it's going to be a great tribute done right. Phil, Rex — again, family. So I just think it's positive for metal, and I think people are going to love it."
This past November, another Anthrax member Scott Ian talked about Zakk Wylde and Charlie Benante's involvement with Pantera. He praised both musicians and also mentioned Wylde's close relationship with the Abbott brothers.
"You know what? The two of those dudes [Zakk and Darrell], they were as thick as thieves, those two guys. They were so close, there was definitely a bond… I won't go as far as to say… Look, obviously, Darrell and Vinnie were brothers. Zakk was probably as close as you could get to actually having a blood relation to Darrell. Those two dudes were, like I said, thick as thieves, man.
"As long as I knew Darrell, and I hate to ever say, 'I knew the guy and this is what he would want — I feel a little uncomfortable ever doing anything like that — but in this situation, I feel like I would make an exception because I would truly think Darrell, based on my many, many, many, many conversations over the years with him, would have definitely said, 'If I ain't here, you've gotta get Zakk up there to fucking fly the flag. It just sounds like something Darrell would have said. So, yeah, I think Zakk is — he's the guy; he is the guy.
You can find Pantera's upcoming dates for 2022 and 2023 here.