Gene Simmons Reveals The Only Way Ace Frehley Would Play On KISS' Farewell Tour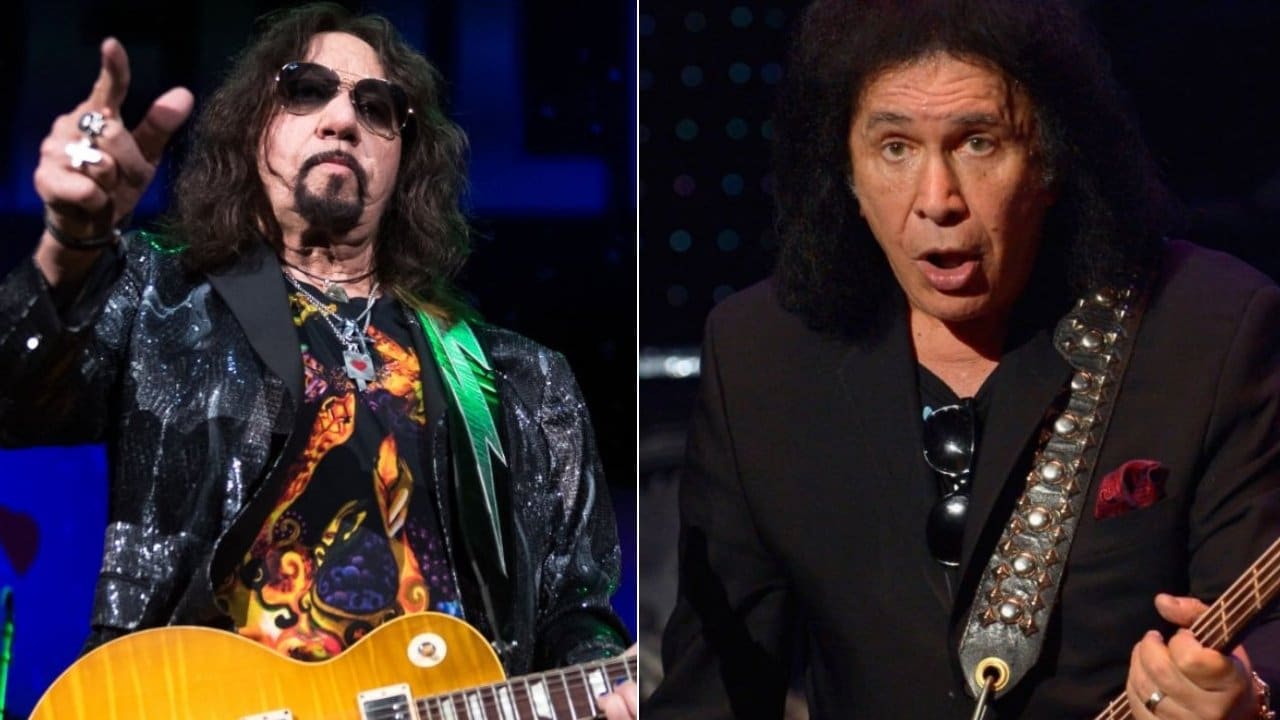 Will Ace Frehley and Peter Criss play on the final KISS tour, the End Of The Road tour? The band's frontman Gene Simmons once again detailed the current state of those former members. He revealed the only way Ace Frehley accepts to play on KISS' farewell tour.
Formed in 1973, KISS is a rock band that is considered one of the biggest rockers in the community. Playing over 34 tours all around the world during that period, KISS is preparing to its farewell with its latest tour, the End Of The Road tour, which officially started back in 2019. As they have rocked the live scenes for more than 5 decades, KISS has sold more than 100 million copies worldwide and was inducted into the Rock and Roll Hall of Fame in 2014 for its original members.
Ace Frehley and Peter Criss were two of those original members of KISS, in addition to Paul Stanley and Gene Simmons. When Ace Frehley had two different stints in the band, Peter Criss had appeared in three different periods with the band. Both former members of the band contributed to the band's getting its worldwide fame, as Ace Frehley performed on 10 and Peter Criss performed on 8 studio albums of the band.
Since the time KISS announced its farewell with a lineup featuring four that Gene Simmons, Paul Stanley, Tommy Thayer, and Eric Singer, the band's fans keep asking them whether Ace Frehley and Peter Criss will appear with the band on End Of The Road tour. Previously, Gene Simmons had said it upsets him that Ace and Peter haven't been with the band during the band's farewell tour.
Recently, Gene Simmons once again opened up about the idea that Ace Frehley and Peter Criss will perform alongside the band on the band's farewell tour. He also talked about why the members haven't appeared in the band's documentary.
"We've tried," Gene admits (via Blabbermouth). "I keep trying. Paul and I met with Ace, trying to convince him to come back. He said, 'I want this. I want that.' Well, we can't do that.
I asked Ace and Peter to be in the documentary. They said no. They might do it if they have complete control of the edit. I said, 'We can't do that, because even we don't have that. But I won't control what you say; you can say whatever you want.'"
Gene Simmons Reveals The Only Way Ace Frehley Accept To Play On The Last KISS Tour
Gene Simmons then mentioned his connection to Ace Frehley and Peter Criss over and over again. Clearly saying that they will not perform with KISS during the band's End of The Road tour, Gene Simmons said that Ace Frehley asked him to fire Tommy Thayer and get him into the band as a Spaceman. Rejecting his idea, Simmons said that Frehley told him that it was the only way he accept to perform as a member of KISS.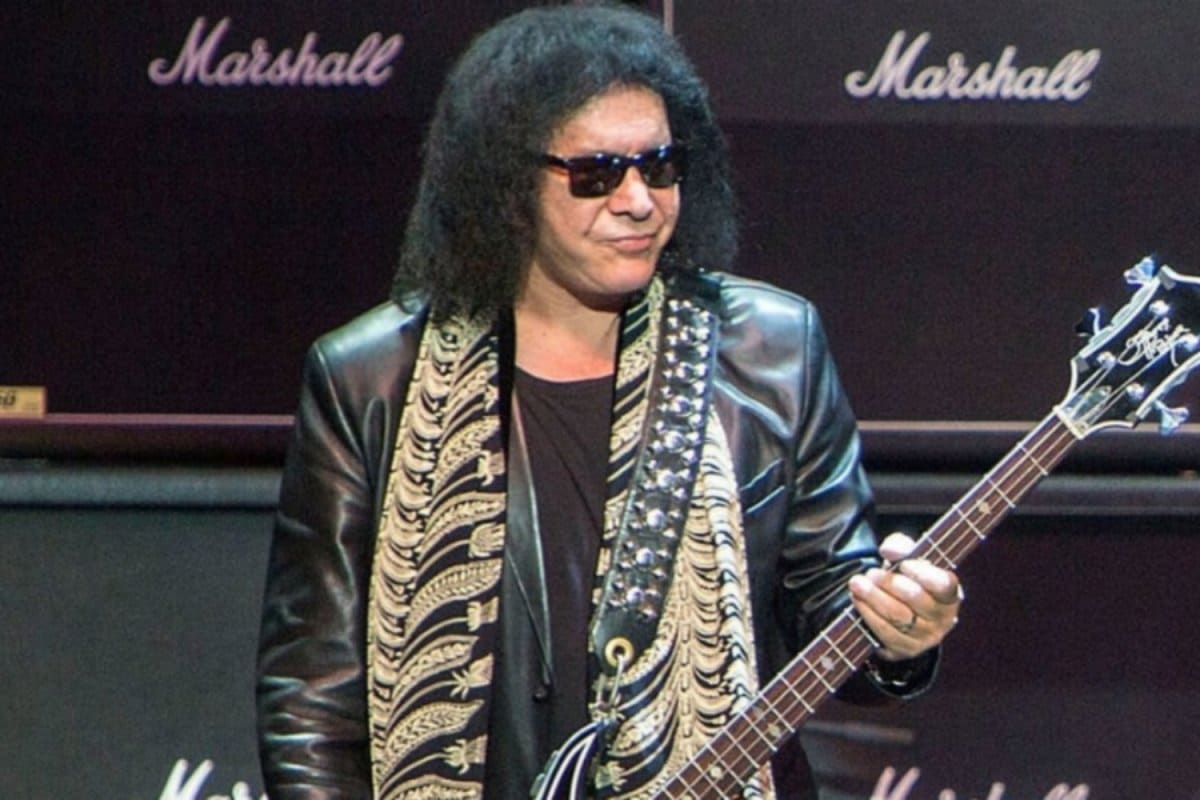 "The answer is no — both of them," he continued. "I asked Ace and Peter, 'Come out on tour. We'll get you your own room and everything. Come out on the encores.' Ace said, 'No. The only way I'll come out is if I'm the Spaceman and you ask Tommy to leave.' I go, 'Well, that's not gonna happen.' First of all, I care about Ace, but he's not in shape — he can't play that way and doesn't have the physical stamina to do that…"
In the continuation, Simmons gave the final answer about the issue. Adding that the door is always open for them, Simmons denied to fire Tommy Thayer or Eric Singer. He said that they brought KISS a new life and energy.
"So, the answer is the door's always open," Simmons added. "If they wanna jump on stage at any time and do the encores with us, terrific. But no, we're not gonna get rid of Tommy or Eric.
"In fact, Tommy and Eric are the best things that happened to us. They gave us new life [and] new appreciation for what we do because they were fans first. And every once in a while, Eric or Tommy will turn around and say, 'Wow! Isn't this great?' And it makes us realize, 'Yeah! Wow! Isn't this great?'"
On June 22, KISS manager Doc McGhee was also the person who talked about Peter Criss and Ace Frehley's involvement on the End of the Road tour. McGhee admitted that the two legendary artists should finish what they started.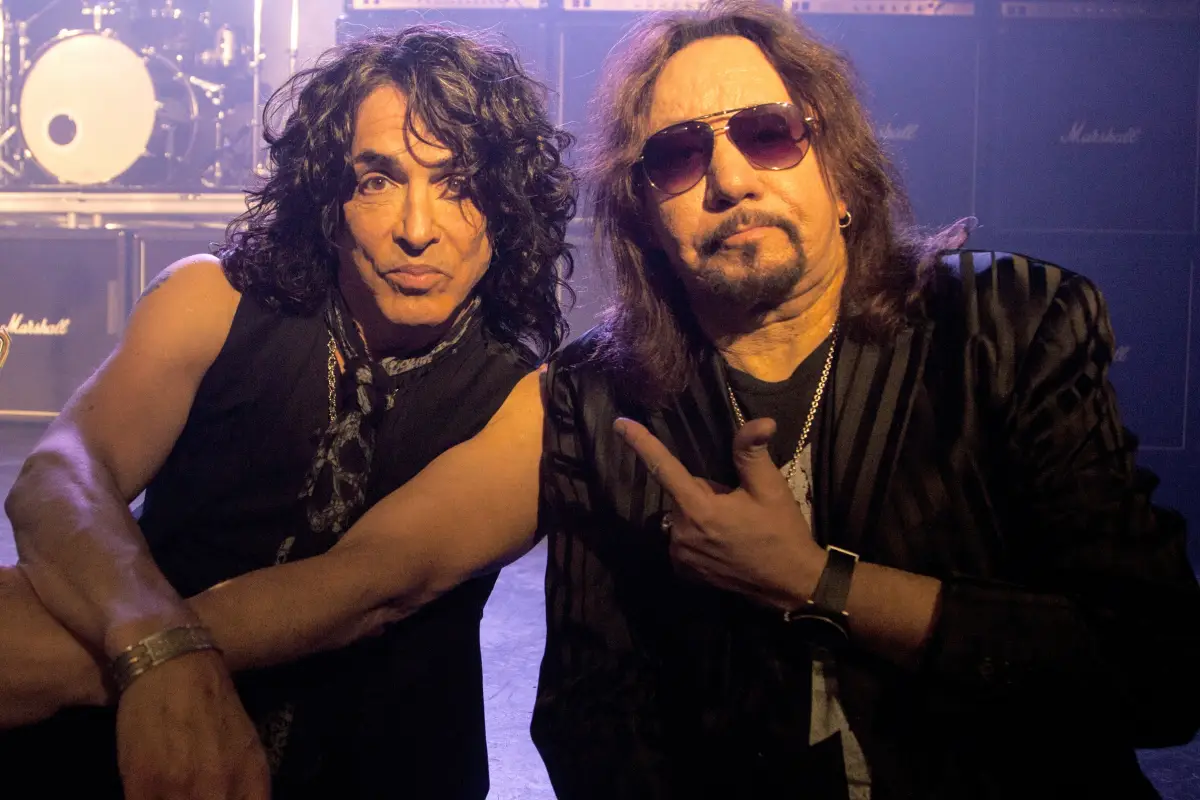 "Honestly, I don't know," the manager said. "You can invite them, but they may not come. They may come, they may not come, and we might not invite them. We've talked to them, and we've talked about it. Well, we don't talk to Peter, but we do talk to Ace. We haven't talked to Peter in a long time.
"But you know something? They were part of it, they aided in starting this band, and they should be part of the end of this. They started this, so in some way they should be able to share that spotlight on the way out. Now, regardless of if it happens or not, you're not going to get six guys up there in makeup. That's not going to happen.
"Listen, I think Paul said it best, 'There's no way that KISS could have got to where they were going without Ace and Peter, but there's no way KISS would be here today without Eric and Tommy.' I have all the respect in the world for Ace and Peter, especially Ace. I think he really changed the way of listening to and playing the guitar… I can name fifty off the top of my head, so many accomplished musicians who were influenced by Ace.
"So yeah, when people say, 'Oh, that's fake Ace,' Okay, in some respects, it is. But guess what? He's so good at it. Tommy is so good at it, and with Eric playing the way he does, they both drive Gene and Paul to do what they do so well…
"You can say, 'Well, I would rather have this person up there,' well that's your opinion. The fact of the matter is that Tommy and Eric have stepped up, and brought KISS to a new level musically, and that makes Gene and Paul's lives so much easier. It makes it so that they can just walk out there and do their thing. They wouldn't be able to do that with the backbone of the band, which is Tommy and Eric."