Gene Simmons On Eddie Van Halen: "There Will Never Be Another Like Him"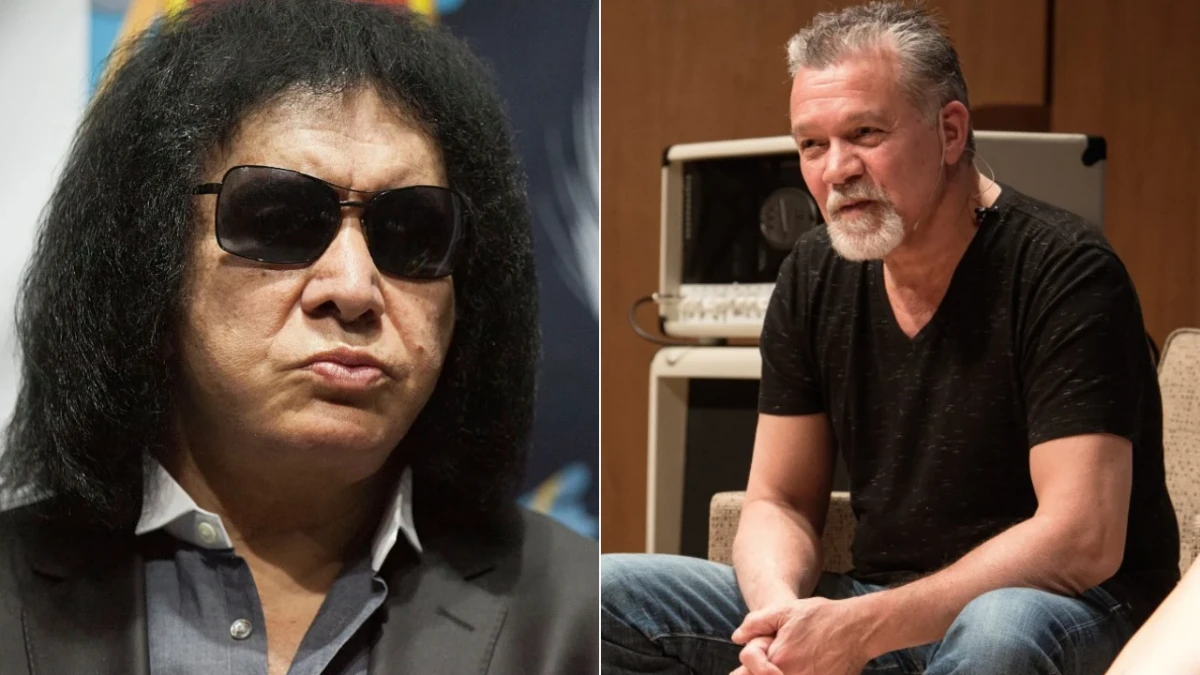 KISS bassist Gene Simmons paid tribute to one of his close friends, Eddie Van Halen, known for his legendary works with his band Van Halen.
Eddie's guitar wizardry was not born of convention, nor did it adhere to the prescribed norms of the time. It soared above and beyond, encapsulating the spirit of rebellion that defined the rock genre. Armed with a guitar and an unyielding desire to challenge the status quo, Eddie Van Halen tore through the rulebook with unparalleled dexterity.
His playing style was nothing short of awe-inspiring, an explosive cocktail of precision, speed, and innovation. But it wasn't just about the technical prowess; it was about the way he made the guitar speak. With his fingertips, he conjured emotions, traversing the spectrum from searing aggression to gentle melancholy, captivating listeners in a whirlwind of sonic ecstasy.
Sadly, on October 6, 2020, the music world fell silent as Eddie Van Halen embarked on his final journey. His departure left a void that can never be filled, a deafening silence where his wild riffs once roamed. However, his legacy remains a vivid flame, illuminating the path for aspiring guitarists and reminding us all that true artistry knows no bounds.
However, in his recent appearance on Louder Sound, Gene Simmons wrote a letter for Eddie Van Halen. In his letter, the bassist sent heartwarming words for the musician. Recalling his latest meeting with the guitar legend, Simmons revealed his view on the guitarist's passing.
"My friendship with him is something that I will always treasure," Simmons says. "In the beginning we saw one another a lot, but less so as the years passed by.
"Our final meeting was in Los Angeles, we bumped into each other on Sunset Boulevard. He was already deeply affected by cancer. I had read that he blamed his condition on using a metal guitar pick, putting it in his mouth. In my view that wasn't the case. Ed smoked all the time."
Gene Simmons Adds There Will 'Never Be Another Like Eddie Van Halen'
Elsewhere in his latter, Gene Simmons touched on what Eddie Van Halen was like. According to him, Eddie always smiled whenever he met the late guitar legend.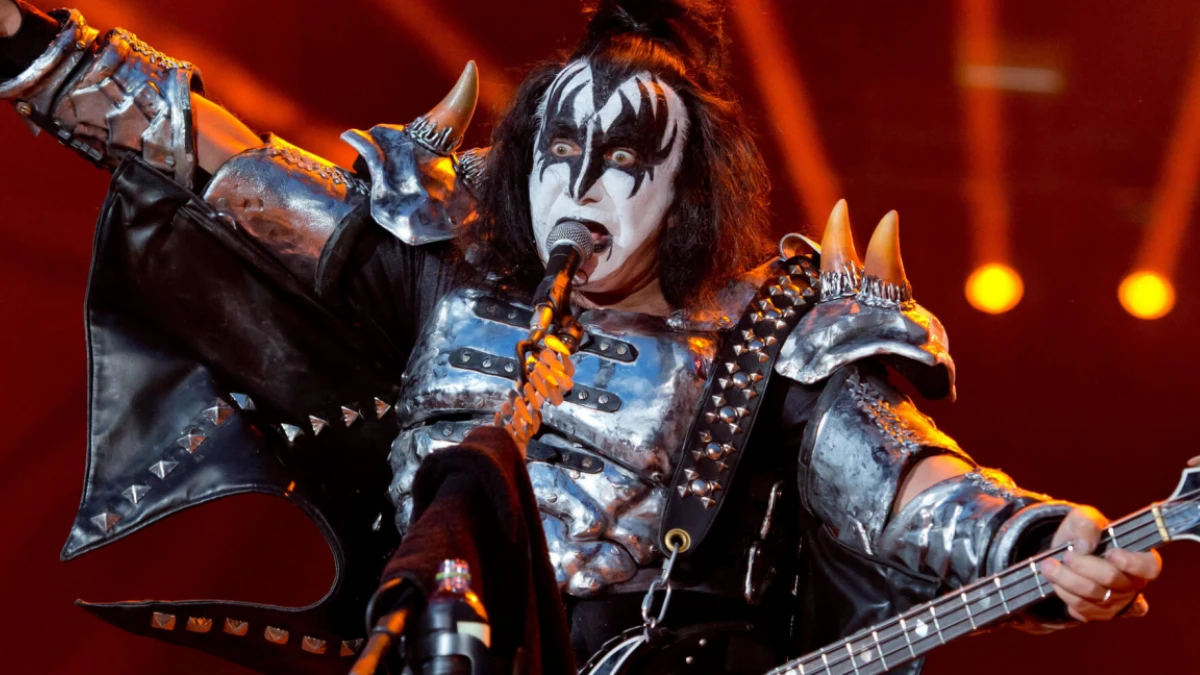 "Eddie was all about the music, not just the chicks or the rock'n'roll lifestyle," he adds. "That's something I always admired about him. He was a lover of life. Whenever you met him he smiled from ear to ear."
In the continuation, Simmons expressed his sadness about Eddie's passing. Moreover, he stated that this generation's kids should be aware of what he and his playing was. Saying that Eddie Van Halen was unique, Simmons added that he was the most important guitarist since another legend Jimi Hendrix.
"As much as his death was upsetting, it also made me a little furious that so many of our so-called 'younger generation' remain unaware of his talents," he continues. "For fuck's sake, parents should be slapping mobile phones out of their kids' hands and telling them to check out this guy. Our millennials need to know about the most important musician since Jimi Hendrix. There will never be another like him."
In February 2021, Gene Simmons recalled his first reaction to Eddie Van Halen's passing. At the time, the 73-year-old bassist once again admitted the late guitarist always smiled.
"When I heard he had passed, the image that immediately came into my mind after the shock, was him smiling," Simmons reveals. "He always smiled. He smiled on stage when they did videos. He was just enjoying life.
"He'd do these astonishing things with his guitar and look up at you as if to say, 'Aren't we having fun?' as opposed to 'See what I just did there?!' There was never any of that 'I know I'm great' side to his personality."