Led Zeppelin Star Jimmy Page Recalls His Meeting With The Legendary Singer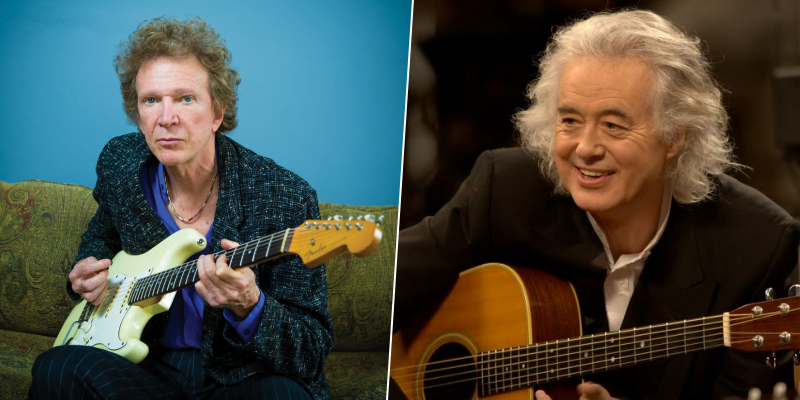 The world-known 76-year-old guitarist Jimmy Page, who formed the English rock band Led Zeppelin in late 1968, has added a new story to his 'OnThisDay' series, who keeping up that on his social media account for a long time, and revealed his meeting with the American singer Mason Ruffner, who released six albums throughout his career.
This time, Jimmy Page took his fans back to this day in 1993 to remember the importance of today.
"On this day in 1993, it is said that I jammed with Mason Ruffner at the Muddy Water's club in New Orleans.
"I don't have too much recollection of this, but I met him at the Old Absinthe House bar on Bourbon Street in New Orleans during the Firm tour of 1985 and he became a good friend.
"Mason is a blues guitarist and vocalist in a real Texan tradition. He played as support to the second 'Firm Tour' and also opened shows for the Outrider Tour, later in 1988. Mason also played on Bob Dylan's 'Oh Mercy' album, which was recorded in New Orleans and produced by Daniel Lanois."
In 1987, while he supporting Jimmy Page on his tour, Mason Ruffner has released its second album called Gypsy Blood via Epic Records.