FOO FIGHTERS' DAVE GROHL Working On A Song With NANDI BUSHELL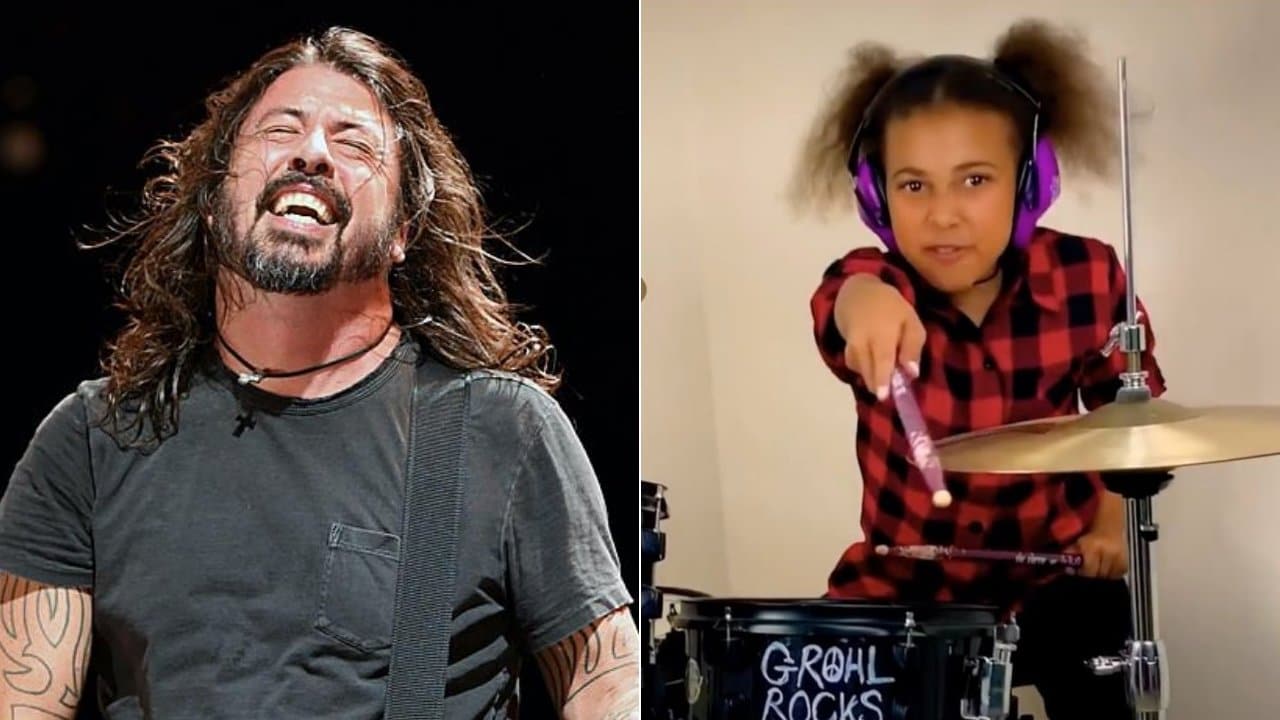 Former Nirvana drummer and current Foo Fighters frontman/singer Dave Grohl, who is regarded as one of the friendliest and kind musicians in the community, is officially confirmed that he is working on an epic song with 10-year-old drummer Nandi Bushell.
As some of you might know, on August 19, Nandi Bushell has uploaded a cover of Foo Fighters' 'Everlong' and clearly challenged Dave Grohl for a drum battle. Later, Dave Grohl accepted the challenge by admitting that he has never been played the song since his recording, 1997.
The drum challenge, which happened during the ongoing coronavirus plague and put a smile on people's faces, is finished with Nandi Bushell's winning. "Ok, Nandi Bushell," Dave Grohl said. "You win round one. But it ain't over yet! Buckle up, cuz I have something special in mind…"
Recently, the two drum legends have appeared to make an online meeting and announced the exciting news with people who have seen them before. The delightful meeting caused to make a new project between the drummers.
According to TNYT, the two artists will be appearing on a song, which will be written together. Dave Grohl and Nandi Bushell will play their song in a show whenever Foo Fighters planned to tour in Britain.
"But it has to be at the end of the set because you're going to steal the show," Dave Grohl said for their collaboration.
On the other hand, Foo Fighters are proud and excited to announce their upcoming and 10th album, 'Medicine at Midnight,' which will be releasing on February 5, 2020. When the band made the announcement, they dropped a song from the album titled 'Shame Shame.'
Click here to watch the meeting.