FLEA Reveals His Romantic Side To Show His Love To Bootsy Collins, Sammy Hagar Reacts!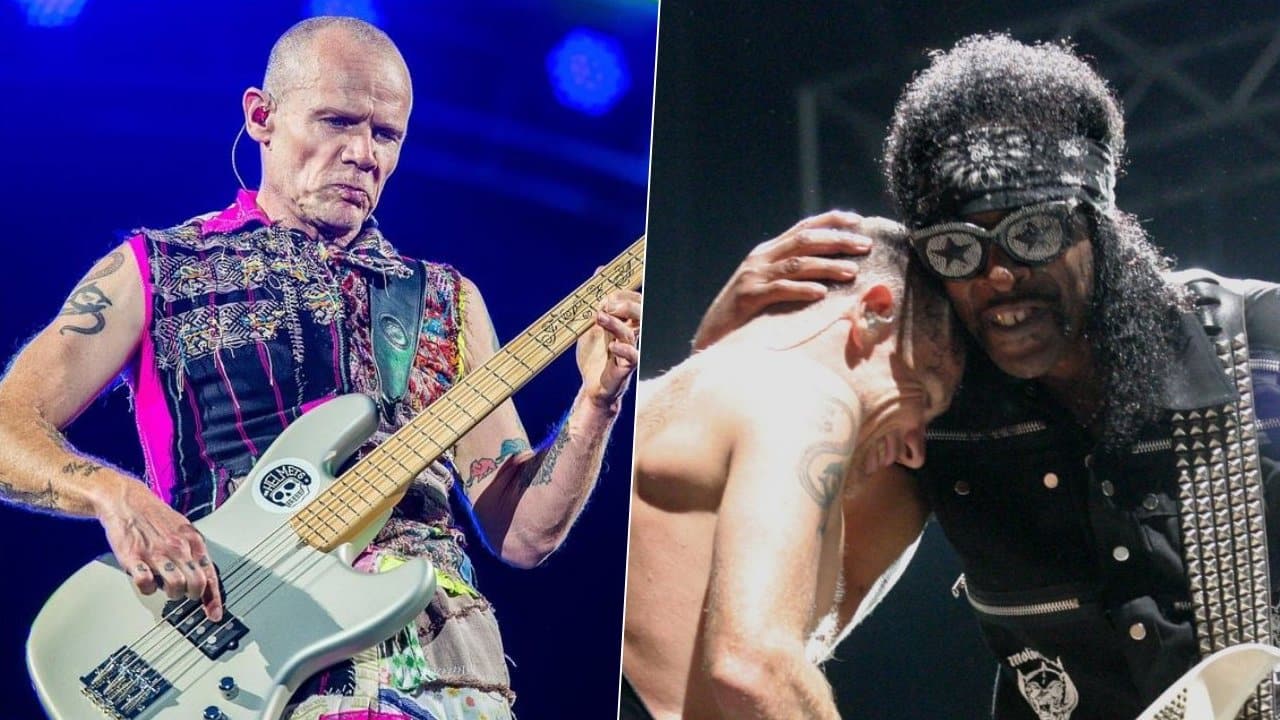 Red Hot Chili Peppers bassist Flea, one of the craziest musicians of all time, took to his official Instagram channel to celebrate a special day and showed his rare-known romantic side once again.
The 58-year-old bassist Flea, who inducted into the Rock and Roll Hall of Fame with Red Hot Chili Peppers in 2012, uses his social media accounts incredibly active and contacts his fans almost every day. This time, he updated his account to celebrate his friend Bootsy Colilins' 69th birthday and wrote a special letter for him.
In the social media post he shared, Flea posted a photo of himself and one of his close friends, Bootsy Collins, who celebrated his 69th birthday on October 26. In the photo, they were on stage and hugging each other.
READ MORE: RHCP'S FLEA SHOWS HIS RARELY KNOWN SIDE FOR CHAD SMITH – SAMMY HAGAR REACTS!
When Flea mentioned his relationship with Bootsy Collins and celebrated his birthday, he wrote:
"Having heroes to look up to is important! The funkiest to ever do it, ya feel the love saturated through every note, the joy in every syllable. Thank you Bootsy, a mythological hero, and a feet on the ground living loving man, I love you, we all love and respect you….HAPPY BIRTHDAY!!! @bootsy_collins"
READ MORE: RHCP'S FLEA CELEBRATES LA LAKERS AND LEBRON JAMES WITH A TOUCHING LETTER
Under his social media post, Sammy Hagar, aka The Red Rocker, commented on the post to describe his love for him. Although he loves him, he revealed a rarely known fact for the first time.
"I love booty is much as anyone but damn he's born on the same day as my ex wife," Sammy wrote in the comments. "Cheers Buddy remember 'would you do it for free' 1997."