RHCP's Flea Celebrates LA Lakers and LeBron James With A Touching Letter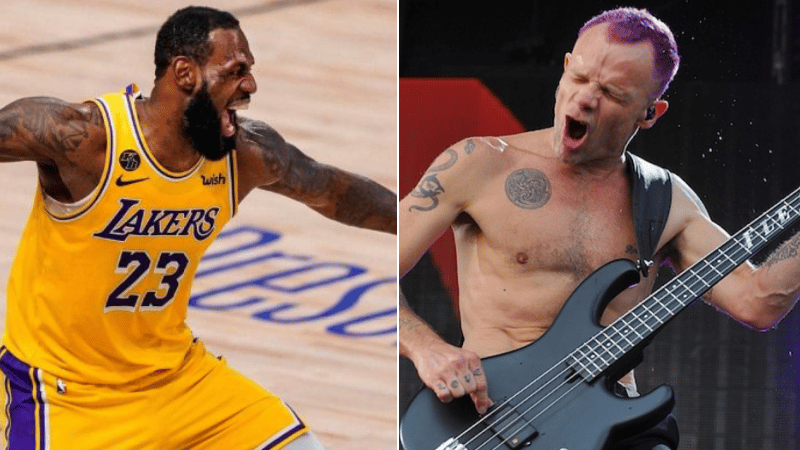 Red Hot Chili Peppers bassist Flea, known for his admiration for the American professional basketball team LA Lakers, has shared a celebration message for Los Angeles Lakers' first NBA championship in a decade and gets emotional.
After a long time, Los Angeles Lakers announced its NBA championship by winning against Miami Heat in the final series.
Recently, the successful bassist penned a special letter for the Los Angeles Lakers and LeBron James, who is a member of the team, and showed how he loves them. After LA Lakers' championship Flea gets emotional and celebrated his team. He touched their greatness and remembered the golden moments he lived.
In the letter, Flea wrote the following words to celebrate his team and LeBron James:
"Basketball is so beautiful, and, like all fine arts, a metaphor for all that uplifts or ails humanity. I'm bursting with happiness for my beloved @lakers to win the championship last night. All that bubble ball was some of the purest, top notch, intense, cerebral hoops I have ever seen in my life, and led by @kingjames they vanquished all opponents to take the trophy.
"Lebron has the ability to go beyond physical exhaustion and tap a divine source, it's a magical thing to see and my heart soars with joy.
"The last time the lakers won it was ten years ago, I was in Staples Center going out of my mind with joy, as the hated Celtics slinked away into the darkness. Kobe, @mettaworldpeace37 and @paugasol rose up, beaming light to the stars. A couple of years before that, they won it and I was in London playing with @thisispattismith and the great Ornette Coleman, I sat alone in a 4 am hotel room, teary eyed, my heart full of purple and gold. Patti understood.
"So many incredible Laker memories, they are part of who I am. I've loved the Lakers since I was a little boy, and this one, for the memory of Kobe and Gianna Bryant was the best of all. Lakers 4 life."