Fans Asks: Where Is Metallica Star Kirk Hammett's Hair?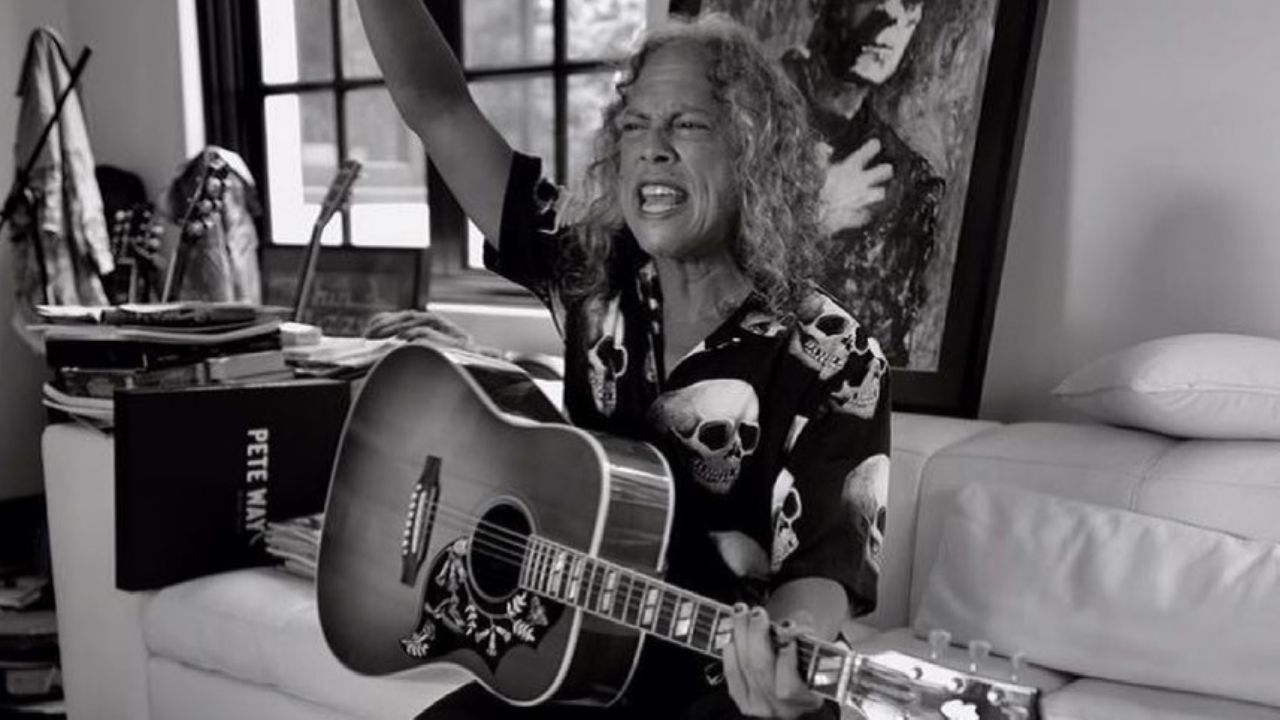 Metallica lead guitarist Kirk Hammett took to his official Instagram account to reveal new photos on his vacation and scared fans who thought for a while because of the photos that he shaved his hair.
In the photos, Kirk Hammett was posing alongside his friend. They were on a beach in Hawaii, where Kirk Hammett lives. He looked very happy while enjoying the sea under the sun.
Kirk Hammett captioned to express his feelings: "So … turns out my Pandemic bubble includes this guy … not sure if that's a good thing or not."
Furthermore, when the photos have been detailed, it was considered by his followers and fans that Kirk Hammett shaved his hair. But later, it was understood that his hair was looking like that because it's wet.
Under his post, people have shared their reactions by sending some comments. When a fan named Tobias says, "For a moment I thought you shaved your head," another fan named Matt said, "Kirk, where is your hair?"
Later, a fan Tanya asked, "Kirk where are your curls?" Swiping, it was seen that a fan said she thought for a while that Kirk was bald: "Bestie I thought you were bald you scared me."
You can find the photos shared by Kirk Hammett below. Click here to see the post and comments.