Exodus to Play at 'Round X' of 70000 Tons Of Metal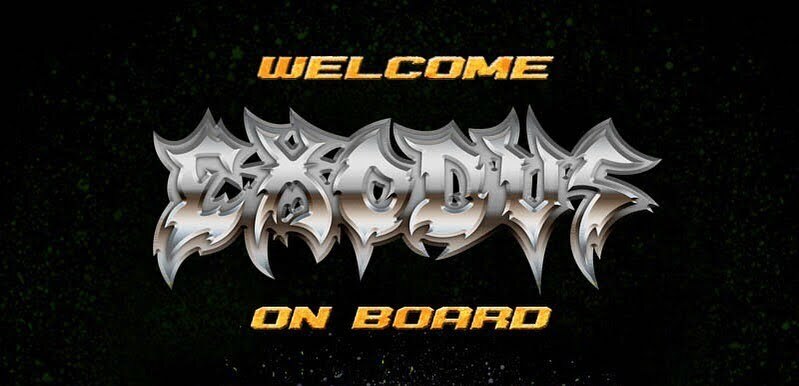 American thrash metal band Exodus, consisting of Steve "Zetro" Souza on vocals, Gary Holt and Lee Altus on guitars, Jack Gibson on bass and Tom Hunting on drums, are excited to announce that they will play at Round X of 70000 Tons Of Metal, the world's biggest heavy metal cruise. The boat will cruise between Miami and Cozumel, Mexico, from January 7 to 11, 2020.
"We are ready to start the New Year out with some Friendly Violent Fun and are excited to join 70000 Tons of Metal on Round X! There will be two very special sets for you Sailors. So, do not miss the boat," states Exodus for the festival.
READ: LORNA SHORE FIRED THE VOCALIST CJ MCCREERY
The announced Round X of 70000 Tons Of Metal lineup also includes Aborted, Atheist, Archon Angel, Bloodbound, Edenbridge, Cruachan, Epica, Origin, Soen, Havok, Venom, Trollfest, The Agonist and many more.
Exodus will play two special sets at the festival. Here's the statement for the sets that Exodus will play from the Instagram account of the festival:
"There will be a mass Exodus of black shirt wearing metal maniacs from across the Globe towards sunny Florida in the new year…⁠
⁠
We are very proud and honored to host the 35th Anniversary of this legendary American thrash band's seminal debut album, "Bonded by Blood" on board RoundX of 70000TONS OF METAL, The Original, The World's Biggest Heavy Metal Cruise.⁠
⁠
Exodus will play two very special sets for you Sailors: One "Best Of" set and one centered around the aforementioned groundbreaking thrash masterpiece itself! This is an event so "S"pecial that you do NOT want to miss.⁠"