Motley Crue's Tommy Lee Responds Ted Nugent's Disrespectful Comments Harshly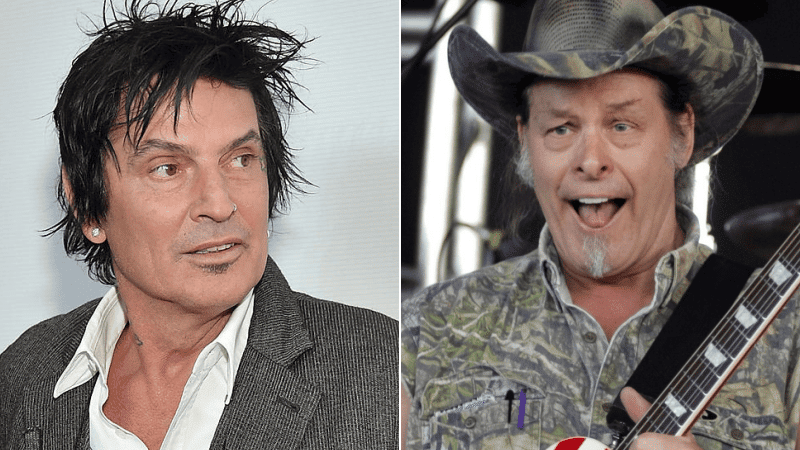 Motley Crue drummer Tommy Lee responded to the American singer/political activist Ted Nugent's disrespectful comments harshly and blasted him by mocking him.
In a recent interview he made with AXS TV reality series 'Rock & Roll Road Trip With Sammy Hagar,' Ted Nugent said about Tommy Lee that he is "a convicted felon, a domestic violence heroin addict." After that, Tommy Lee pissed off and fired back at him.
With a recent Twitter post he shared, Tommy Lee blasted Ted Nugent and mocked him once again. In the tweet he wrote, Tommy Lee asked if Ted Nugent still alive in a mocking way. At the end of his tweet, he also added two middle finger emojis as well as a crying laughing emoji.
Tommy Lee wrote, "Ted Nugent? ….Is that guy even still alive? ….. I thought he shot himself like 20 years ago."
In the comments, although some of them support Tommy Lee, some of them supported Ted Nugent. While a fan Brigmann writes, "Ted Nugent would destroy you in pretty much anything you wanted to challenge him in. Unless it's STDs as you are the king of those," another fan wrote, "Ted Nugent? Who dat? That pile of dust hasn't been relevant for decades."
You can find the tweets below.
@TedNugent would destroy you in pretty much anything you wanted to challenge him in. Unless it's STDs as you are the king of those

— Brigmann Bailey (@beetlehound1) October 15, 2020
Ted Nugent? Who dat? That pile of dust hasn't been relevant for decades.

— traveljunkie2 (@traveljunkie21) October 15, 2020