Ex-Machine Head Member PHIL DEMMEL Talks About His Reunion Rumors With PANTERA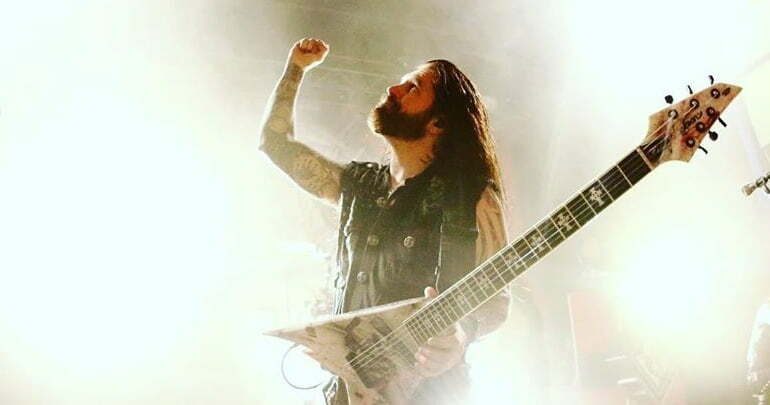 In a new conversation with Eric Blair of The Blairing Out With Eric Blair Show, Phil Demmel, former guitarist of the American heavy metal band Machine Head, has talked about his reunion rumors with heavy metal legends Pantera and stated that they wouldn't need him.
"Why would they need me? First of all, it would be rad if they did it, but they wouldn't need me for that.
"They're a four-piece. No truth to that with me involved; maybe what they're doing it, but not with me, I don't think that's true."
Phil also talked about his Machine Head days and stated that he was tired of them. He added that it was the end of the relationship. Thereafter, he continued with his Slayer days.
"I played with Slayer right after that for a couple of weeks, filling in for Gary [Holt], and spent this past year playing with a bunch of friends of mine, playing with the Non-point guys and playing with Metal Allegiance – did a little tour with them."
He touched his record with Mike Portnoy and Bobby Blitz and also added that Mark Menghi called it BPMD.
"I did a record with Mike Portnoy and Bobby Blitz, and Mark Menghi called BPMD – it's an American band '70s record. It's Skynyrd, and Aerosmith, ZZ Top, Ted Nugent, Blue Oyster Cult…"
Phil continued with another song he did with Dave McClain, called Permanent Decay.
"We got an amazing song out now called the 'Permanent Decay' with me and Dave McClain. We wrote the song a while ago and Brandan Schieppati from Bleeding Through is singing on it; we got Dave Ellefson from Megadeth to play bass on it, we think we might do something."