Donald Trump Walks Out With Metallica's Enter Sandman at White House Event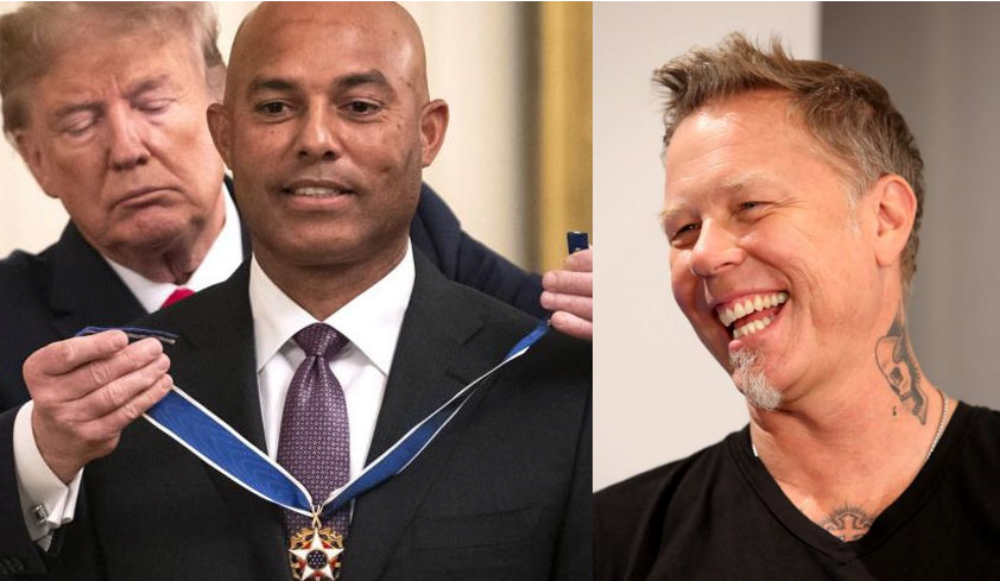 President Trump awarded Mariano Rivera, the retired New York Yankees Hall of Fame closing pitcher, the Presidential Medal of Freedom. When Mr. President and Mariano Rivera walking on the podium in a crowded press room at the White House, Metallica's Enter Sandman was heard in the background.
READ: COREY TAYLOR REACTED STRONGLY DONALD TRUMP AND HIS SUPPORTERS
When Enter Sandman plays in the opening ceremony, Trump and Rivera were invited to the hall. Mr. President addressed the crowd, "The Sandman. My wife asked me, 'Why The Sandman? Just tell me…' Our First Lady – I said, 'Because he put the batter to sleep, right?' The Sandman."
You can watch the video below.