Alice Cooper Sends Respect For Twisted Sister's Dee Snider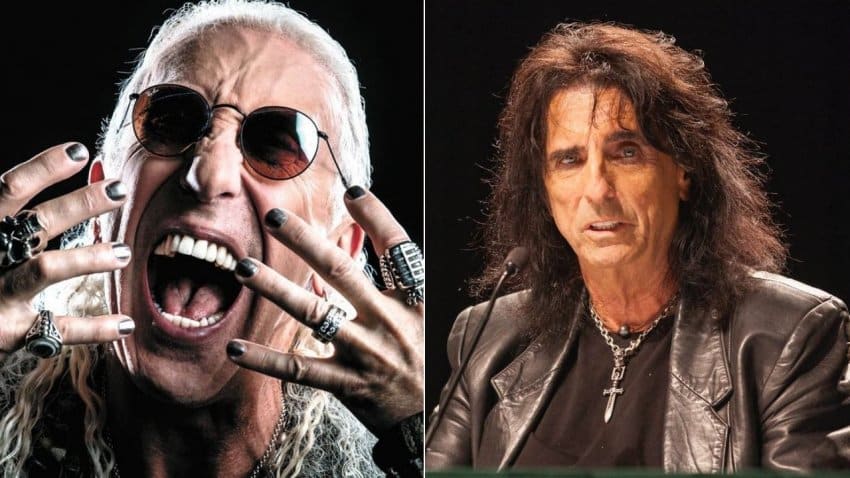 The rock giant Alice Cooper sent some respectful words for Twisted Sister frontman Dee Snider while speaking to The Mistress Carrie. According to Alice Cooper, Dee Snider deserves the place he has been located in the rock community.
When the interviewer said, "You were inducted into the Rock N' Roll Hall of Fame 10 years ago, and every time the nominations come out, there's a huge uproar, especially in the hard-rock and metal community that feels disrespected and unrepresented. There's the argument between, 'Screw the Rock Hall, it doesn't mean anything,' and something that I read from Dee Snider that, 'What the hell is up with that? I want them to have to deal with us,'" Alice Cooper said:
"Well, I think everybody that's like Dee Snider, who deserves it, I mean, Dee was not just a lead singer, he did some politics there, and he was also a spokesman, and he was just an all-around great guy.
"Twisted Sister didn't sell a gigantic amount of records, they didn't even make that many records, but they were effective, and that part of Hall of Fame is – how much did you affect rock 'n' roll, I mean, that's why bands, like Tom Waits, how many records did Tom Waits sell?
"Well, I went in with him, and I really respect Tom Waits, but I didn't respect how many albums he sold, I respected what he brought to rock 'n' roll, so that's kind of what they really go on.
"But there's people, to me, what I can't understand… I think Iron Maiden belongs in, I think Judas Priest belongs in, bands that I cannot believe that they've overlooked.
"But there's a nominating committee, there's a voting thing, and I know who I voted for, I voted for the ones I thought were most deserving to get in there – not how many records they sold or how popular they were, but how much they contributed something new to rock 'n' roll, or something really valid."
Alice Cooper has just dropped a new album called "Detroit Stories." The album was officially released on February 26, 2021, and was beloved by many fans.
Alice Cooper has also talked about his current ideas and admitted that the next Alice Cooper album will be recorded on the road with his current solo band.
Click here for the interview.