David Ellefson Reveals What Impressed Him About Cliff Burton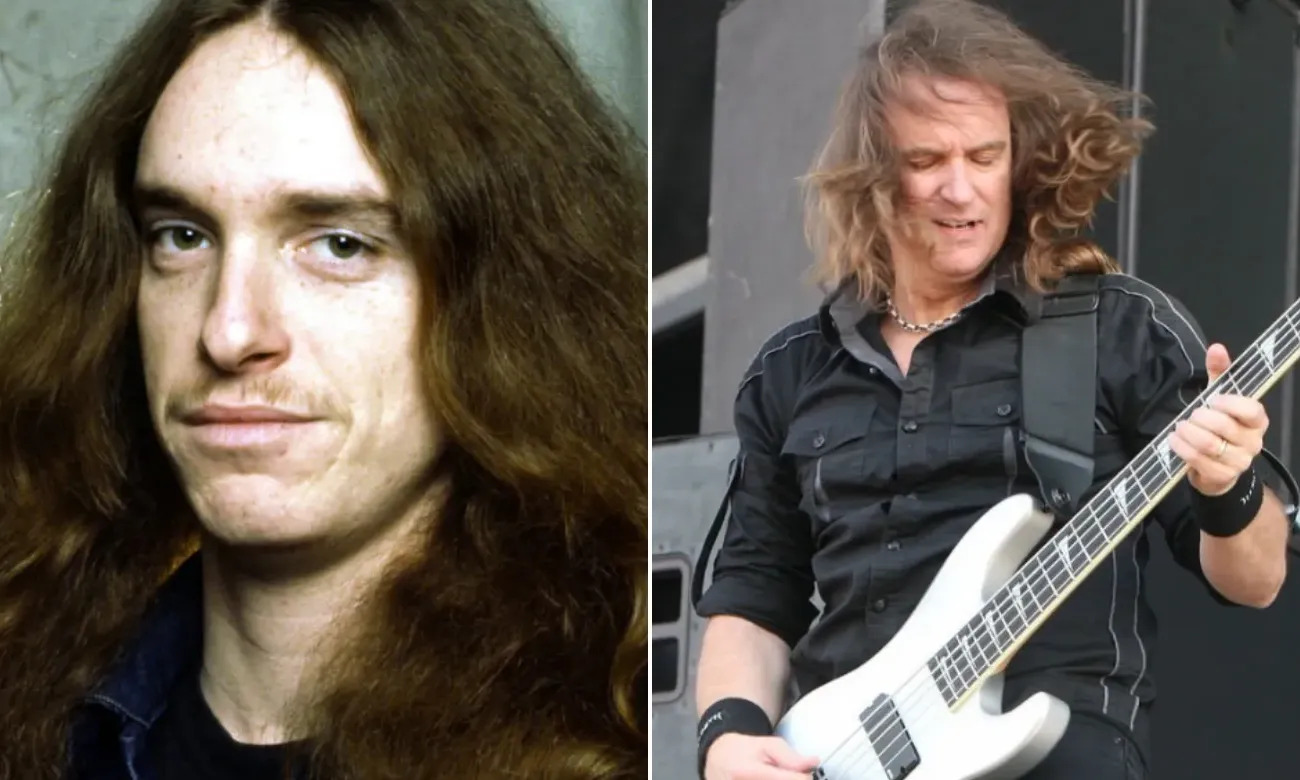 Former Megadeth bassist David Ellefson recalled his former band's early years and paid tribute to the late Metallica bassist, Cliff Burton, revealing the musician's impact on himself.
Metallica and Megadeth were two different bands, identical to each other but completely opposite. There was a complicated relationship between them because the founder of Megadeth, Dave Mustaine, was a former guitarist of Metallica whose band fired him due to personal problems in 1983. Following his dismissal from the band, Dave Mustaine formed Megadeth, which aimed to play faster tones than Metallica. Thus, the heavy competition began.
While Megadeth was starting to become a band, Metallica was close to releasing its debut album. At the time, Metallica relocated to the Bay Area to work on the album and complete the lineup, making ready the way for Cliff Burton to join the band. Cliff was a different benchmark for the group during the band's early years. His talent was of great importance to Metallica founders James Hetfield and Lars Ulrich.
However, David Ellefson then soon joined Dave Mustaine during its early days. The duo has now started looking for bandmates to create their own way in the heavy metal industry. After several lineup changes, Megadeth finally found what they were looking for. After two years of hard work, the band released its first album in 1985, "Killing Is My Business… and Business Is Good!."
Years of competition had brought friendship along with it. During a recent appearance on Artists On Record Starring ADIKA Live!, David Ellefson was asked whether he knew Cliff Burton well. He said he "didn't know him that much."
After that, David Ellefson disclosed the thing he was impressed by Cliff Burton. Ellefson revealed what Mustaine had said; the members respected Cliff Burton's opinion. According to him, it was something extraordinary for the bassist.
"You know, from what Dave [Mustaine, Megadeth] told me, Cliff was a little bit older than those guys," Ellefson comments (as transcribed by MetalCastle.net). "So, he was kind of the Elder Statesman. I got the impression; when he spoke, they listened. And he didn't speak often, but when he did it, [it] mattered, you know. So, it's kind of the impression I got."
Concluding, Ellefson paid his tribute to Cliff. He said that Cliff was always a sweet and gentle person.
"They would come to our gigs, and they'd hang out," he recalls. "And I'd run into Cliff a little bit. He was very kind, [very] sweet, very gentle, kind man. But, obviously, a beast on stage. [But], you know, he had a vibe that people liked in a band people loved. [That's] how I look at it, you know."