Dave Grohl Recalls The Time Kurt Cobain Wanted A New Drummer For Nirvana: "I Was Really Upset"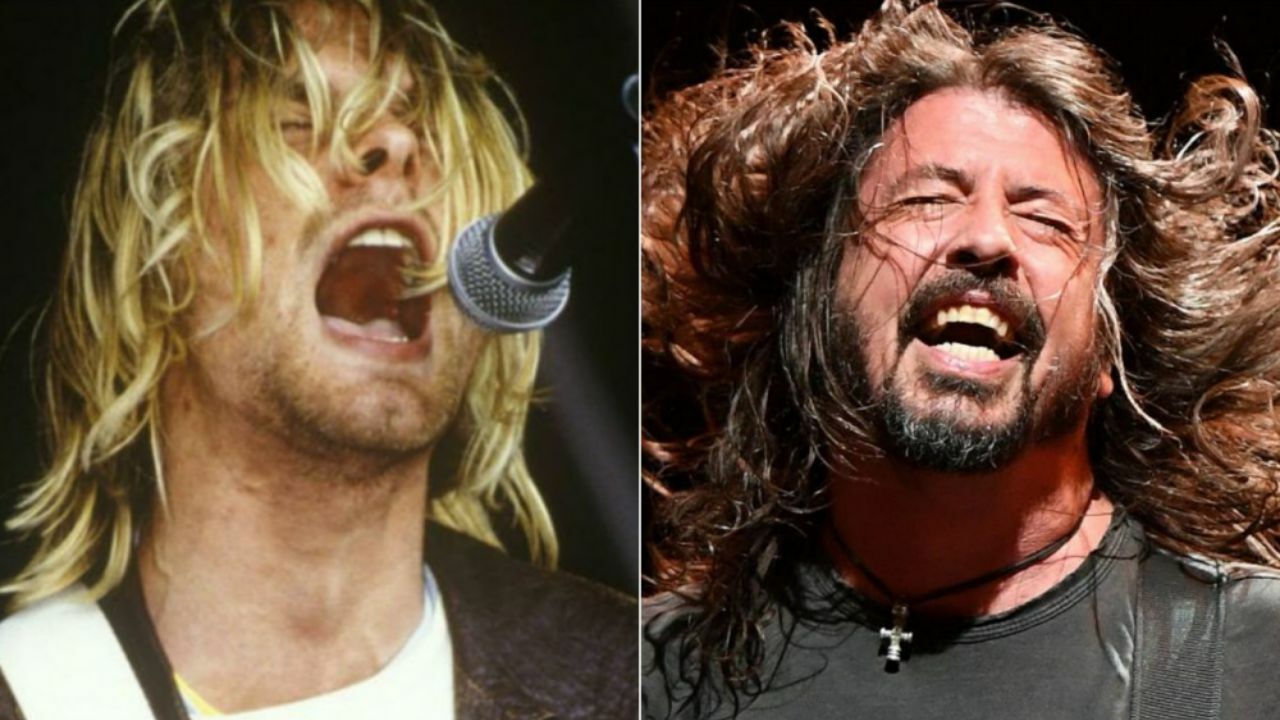 Former Nirvana drummer and current Foo Fighters leader Dave Grohl recalled the moment he heard the band's late guitarist Kurt Cobain wanted another drummer for his band and shared his honest opinion on the issue.
Dave Grohl was the drummer and the backing vocalist of the 7-year rock band Nirvana from 1990 until the band's disbanding in 1994. Throughout his tenure with the band, Grohl had appeared several efforts such as 1991's Nevermind, 1992's EP Hormoaning, 1993's In Utero.
Before Dave Grohl joined Nirvana, Kurt Cobain and Krist Novoselic contacted Dan Peters to hire him as the band's new drummer. Meanwhile, Grohl called Novoselic to inquire about the drummer job. After the three spoke with each other, Kurt Cobain and Krist Novoselic had decided to give the job to Dave Grohl.
Recently, the interviewer of Vulture mentioned his early days with the band to open up about Grohl's honest emotions. When the interviewer said he read an article that said there was a night during the band's American tour for In Utero when Kurt Cobain was yelling in his hotel room about firing him, Grohl revealed another side of the story. According to him, Kurt Cobain wanted another drummer like Dan Peters and it upset Grohl.
"I hadn't, and I have kind of a different version of that story," Grohl says.
"We were on our way to Los Angeles to start production rehearsals for the In Utero tour, and I was sitting a few rows ahead of Kurt and Krist. I could hear Kurt saying, 'I think we need a drummer that's more rudimental, along the lines of Dan Peters,' who was the guy they almost hired when I joined the band.
"I was really upset because I thought things were okay."
Dave Grohl Says They Decided He Should Stay
Later then, Dave Grohl added that he contacted Kurt Cobain and Krist Novoselic to clear the air about his future on the band. Remembering his conversation with Kurt, Grohl said that Nirvana decided he should stay at the end.
"[Whatever], I talked to Krist, and I said, 'Is that really what you guys want to do? Because if that's what you want, maybe just let me know, and we can call it a day,'" Grohl continues.
"I eventually talked to Kurt about it, and he said, 'No. That's not what we want to do.' I just felt like, It's up to you guys what kind of drummer you really want, and they decided I should stay."
Elsewhere in the interview, Grohl was asked if he sees Kurt Cobain from a different perspective when he become a frontman in his current band, Foo Fighters. Saying that publishing is a good example, Dave Grohl admitted he learned a piece of lessons about being a frontman in Nirvana.
"I learned a lot of lessons in Nirvana that I applied to being the singer of Foo Fighters, about what to do and what not to do," Grohl says. "Publishing is a good example.
"We have a Bernie Sanders–style formula for publishing on every song. You don't have to play on or write the song and you'll still get publishing on it. It removes the conversation so you don't wind up in any sort of inner conflict.
"The history of rock and roll is filled with that same old story over and over again. To me, the best idea was to nip it in the bud and have this formula for everything."
Also, back in the mid-this month, Grohl had mentioned his late bandmate Kurt Cobain's outstanding songwriting skills. When the interviewer asked what makes Kurt Cobain different and what makes him praise Kurt, Grohl said he every time used simple language.
"I don't know, I think it just happens sometimes," Grohl says.
"I think it's just simplicity, the beautiful direct language, his lyrics which I consider poetry, his specific lense, his perspective on life…
"He was very open to writing about his own pain, which I think millions of people can relate to and connect. I think there's a number of things.
"But because it was just him, that was it, it was just him."