Chris Jericho Defends Vince Neil's Weight Is Doesn't Matter, Bets He Take Some Vocal Lessons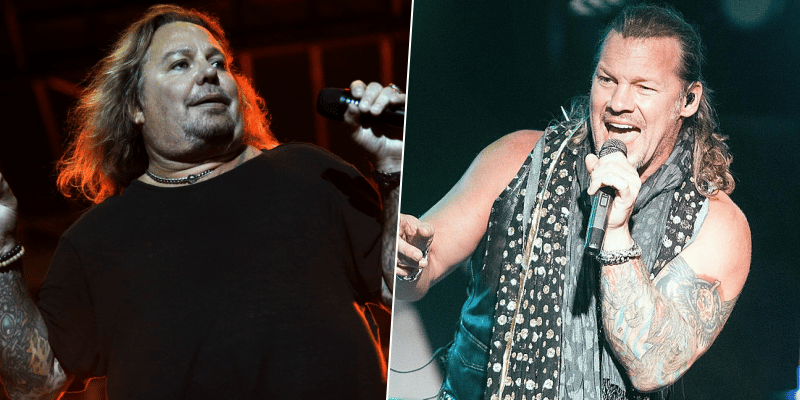 The Atlanta-based heavy metal band Fozzy singer Chris Jericho, also known as the professional wrestler, defended the Motley Crue singer Vince Neil, who exposed harsh criticism due to his weight which affecting his vocal performance, and said it doesn't matter.
Speaking with Australia's Triple M radio, Chris Jericho touched the legendary vocalist Vince Neil and slammed fans and people who criticized Vince Neil for his weight. He said that it doesn't matter and bet that he gets the motivation to work on his conditioning a bit during the band's upcoming Stadium Tour.
"That, to me, is way worse, but that's always been Vince. I wish that Vince would maybe try a little harder, and I think if this tour happens, 'The Stadium Tour,' I bet you he will. I bet you he gets the motivation to work on his conditioning a bit and maybe take some vocal lessons."
Chris said he is a legend.
"Once again, he's a legendary guy, and if you're going to Motley Crue, you know what you're gonna get. But with all the pomp and circumstance and the hits that the crowd sings every word, if you're going there to bag on 'em with 50 thousand other people, you're missing the point. Those stadium shows were sold out, man."
He explained why he thinks Vince's weight is doesn't matter.
"So my point is whether Vince sings every second word or whether he comes out there 160 pounds of abs and sounds like freaking Bruce Dickinson, it [doesn't] matter. People [go] because they wanna see Motley Crue. To me, if people are gonna go see it, it's not my position to bag on it. To me, if it's working, it's working."
In the middle of December 2019, Allen Kovac, manager of the Motley Crue, revealed that some of the band members are preparing with a personal trainer and nutritionist for the 2020 reunion stadium shows.
Click here for the source.