Bruce Dickinson Speaks On Drake's Music After The Rapper Beaten Iron Maiden On The U.K. Album Chart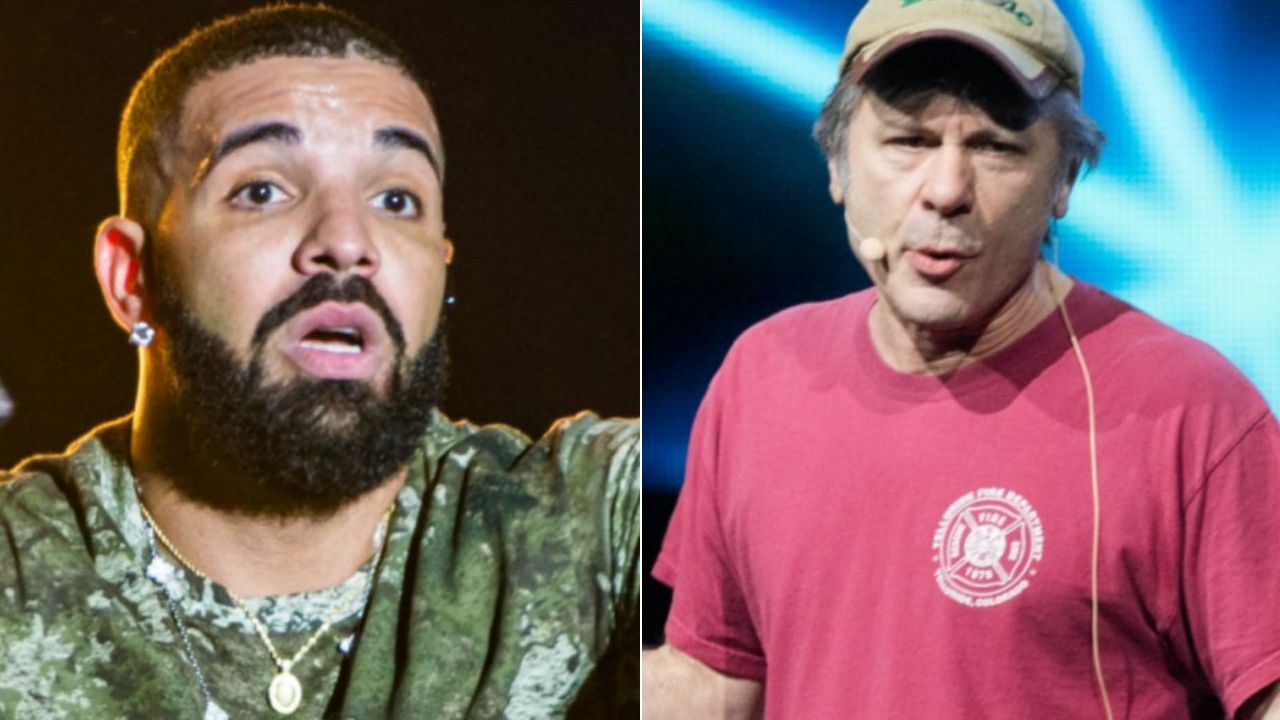 Iron Maiden vocalist Bruce Dickinson has broken his silence about the issue that their no. 1 spot on the U.K. album chart with Senjutsu was beaten by the Grammy Award-winner rapper Drake and said that he doesn't really get Drake's music.
Iron Maiden had released its seventeenth and latest studio album Senjutsu on September 3, 2021. Certifying Gold by MAHASZ and Silver by United Kingdom's BPI, Senjutsu was peaked at number one at the numerous charts such as Billboard's US Top Rock Albums, Billboard's US Top Hard Rock Albums, Portuguese's AFP, Italia's FIMI, and German's Offizielle Top 100.
Even though the heavy metal pioneer Iron Maiden's Senjutsu had been peaked for much of the release week, Drake's Certified Lover Boy, which was released on the same date as Senjutsu, landed at the top of the chart on 45,651 chart sales. Maiden's latest album Senjutsu had ended with a total of 44,473.
However, recently, Bruce Dickinson has opened up about his band's recent album's run with Drake's latest album, Certified Lover Boy. At first, the musician has said that he doesn't get what Drake does musically. Later then, the singer named Maiden a bunch of old geezers who play real music.
"We went head to head with Drake the week the album was released," Dickinson said. "I don't really get what he does, though a lot of people do, but going head to head with him felt like, 'No this is real music played by a bunch of old geezers who make no concessions to the times in which we live.'
"People say, 'You're dinosaurs.' And we go, 'Yeah and there aren't too many of those left.' This is who we are, it's what we do."
Bruce Dickinson Claims Iron Maiden Is Growing Up Thanks To Fans
Later then, Bruce Dickinson touched on Iron Maiden fans. Saying that his band is growing up thanks to the fans, Dickinson said they've grown organically by playing in front of the fans, not with social media.
"By and large our audience as moved on with us," Dickinson continues. "Maiden's audience is like a table made of plywood; every year you just add a new layer and the table gets bigger and bigger.
"We've grown organically — not through social media or any of that stuff. We've grown by going out and doing it in front of people."
Concluding, Dickinson expressed his excitement about playing Senjutsu live on stage and said he looks forward to playing new songs in front of Iron Maiden fans as soon as possible.
"I can't wait to get back out there and play these songs," he said.
"We're still fired up and to get back together in a room with the guys to just play music is something I'm looking forward to more than you can ever imagine."
Back in this past November, Bruce Dickinson had commented on Senjutsu's possible effect on Iron Maiden fans. According to him, fans go to say "fuck me" every time they listen to Senjutsu.
"When they hear this album, people are going to go: 'Fuck me!'" Dickinson says.
"Every song is Maiden at the top of our game. Every song could be a live favorite. We haven't played a Maiden album from start to finish since 'A Matter Of Life And Death,' but this album is so good that it could warrant being played in its entirety.
"Obviously we haven't finished the Legacy tour yet, but the thought of taking this album on the road is exciting to all of us," he admits. "Making it come alive on stage, with all its time changes and shifts of tone and mood, is going to be a challenge.
"But if I didn't relish a challenge, I wouldn't have joined this band in the first place. No one is mellowing with age.
"We're all committed to this, and taking on the world again after everything being on pause is going to be one hell of an adventure. We look forward to seeing you there."