Billy Corgan On Losing Jimi Hendrix: "I Get Lost In There"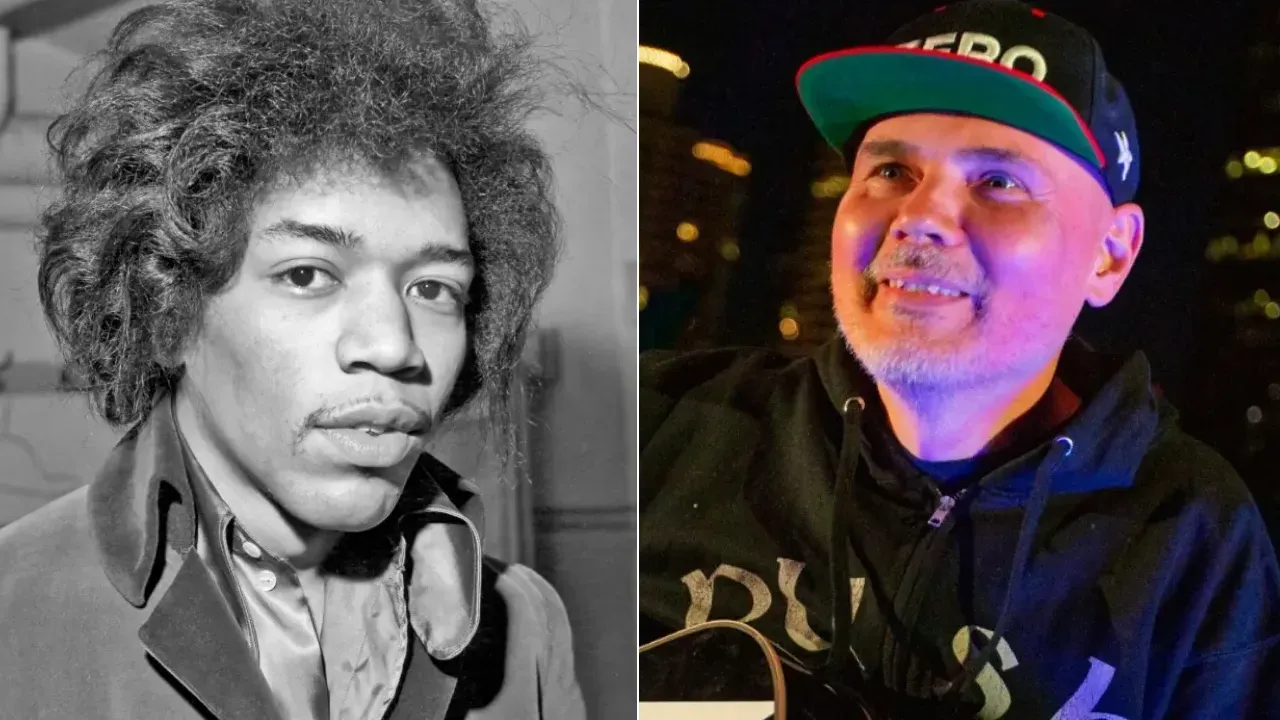 The Smashing Pumpkins frontman Billy Corgan shared his thoughts on the rocker's mental health in the music industry and pointed out the lack of support for musicians during their bad times, as well as mourning Jimi Hendrix by saying that he passed away too early.
Although he officially played music from 1962 until he died in 1970, Jimi Hendrix was such a different talent for rock music. He has been considered one of the most influential guitarists of all time, as well as being named the best instrumentalist in music history. Having received awards during his career and posthumously, it was a common argument that the late guitarist changed the way of playing guitar. Even today, the rock and roll world has been talking about his impact on music.
Although it is a nice feeling to be known by people, everything in the rock world may not be as it seems from the outside. A large number of musicians who have made remarkable things for rock, such as Kurt Cobain, Chris Cornell, Jimi Hendrix, or Layne Staley, have either committed suicide or passed away emotionally because of the pressure they felt, their addictions or mental health.
In his recent appearance on Boomer & Gio podcast, Billy Corgan spoke out about the lack of attention paid to the rock and roll music industry. At first, Corgan talked about how important musician Jimi Hendrix was. According to him, people have been talking about his music, even though he passed away decades ago.
"I think the music business in particular has been very late to the game with mental health and artists," he says. "We lost Jimi Hendrix at 27 years old to addiction; think of all the music that Jimi Hendrix didn't make.
"We're still talking about Jimi Hendrix 54 or 55 years after his death. I get lost in there because it's so sad to me."
"Think Of All The People My Generation Has Lost Just To Addiction And Suicide Alone"
Billy Corgan then revealed what the music business has to do for musicians. Saying that they should be more supportive, the frontman also mourned his generation's musicians who passed away tragically.
"The music business has been slow to understand what to do when you find a needle in a haystack," Corgan continued. "The NFL has figured it out but the music business hasn't because the music business is based more on exploitation – which goes back to more of its 20th century roots.
"But I think the 21st century of the music business should be a legacy of finding artists young, fostering them and making sure that they go on to create great music for generations to come.
"Think of all the people my generation has lost just to addiction and suicide alone. It is a travesty that there wasn't more support systems around those artists. I don't mean to throw shade at anybody. I just know how the business works. It's one of exploitation."
The Smashing Pumpkins announced their most recent album recently, named Atum: A Rock Opera in Three Acts, saying that it would be released in three parts. The first one, Atum: Act One, is scheduled to be released on November 15, 2022, while the second one, Atum: Act Two, is set to be released on January 31, 2023. The third and last one, Atum: Act Three, is expected to be released on April 24, 2023.