Anthrax's Scott Ian: "Eddie Van Halen Feeling Very Sabbath"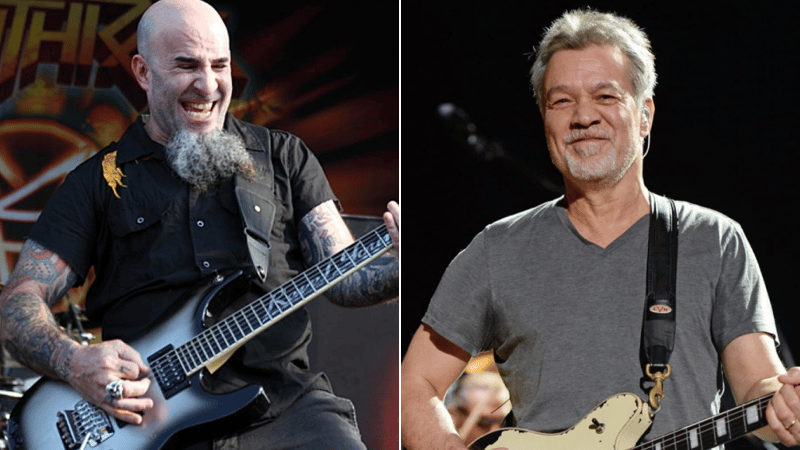 The American musician Scott Ian, known as the singer/rhythm guitarist of the heavy metal band Anthrax, has shared an epic photo of the Van Halen legend Eddie Van Halen and paid his tribute to him once again.
On October 6th, one of the greatest, Eddie Van Halen, known for his Van Halen career, has left us due to cancer and passed away at the age of 65. He upset people deeply with his sudden passing but left an inspiring legacy behind him.
Recently, Scott Ian took to his Instagram account to reveal a rare moment Eddie Van Halen lived in his past and mourned him once again days after his passing. He posted an epic photo of the greatest and stated that he feels very Sabbath.
When we detailed the photo shared by Scott Ian, Eddie Van Halen was wearing a weird pink outfit. He was posing while performing. Also, there was an interesting expression on his face, and he was surprising fans with that.
Speaking about the photo, Scott Ian said, "Eddie feeling very Sabbath. Anyone out there have audio from this? I have to hear the tone. What is he running in front of that Fender??? And where is that V now? So many questions."
Also, Scott Ian's band Anthrax are happy to announce recently that they're one of those who will be played in 2021 Rock Fest, which will be playing in Cadott, WI, between July 15-17, 2021.
You can find Scott Ian's special Eddie Van Halen post below.