ANGUS YOUNG Breaks Silence on AXL ROSE's Reunion Rumors With AC/DC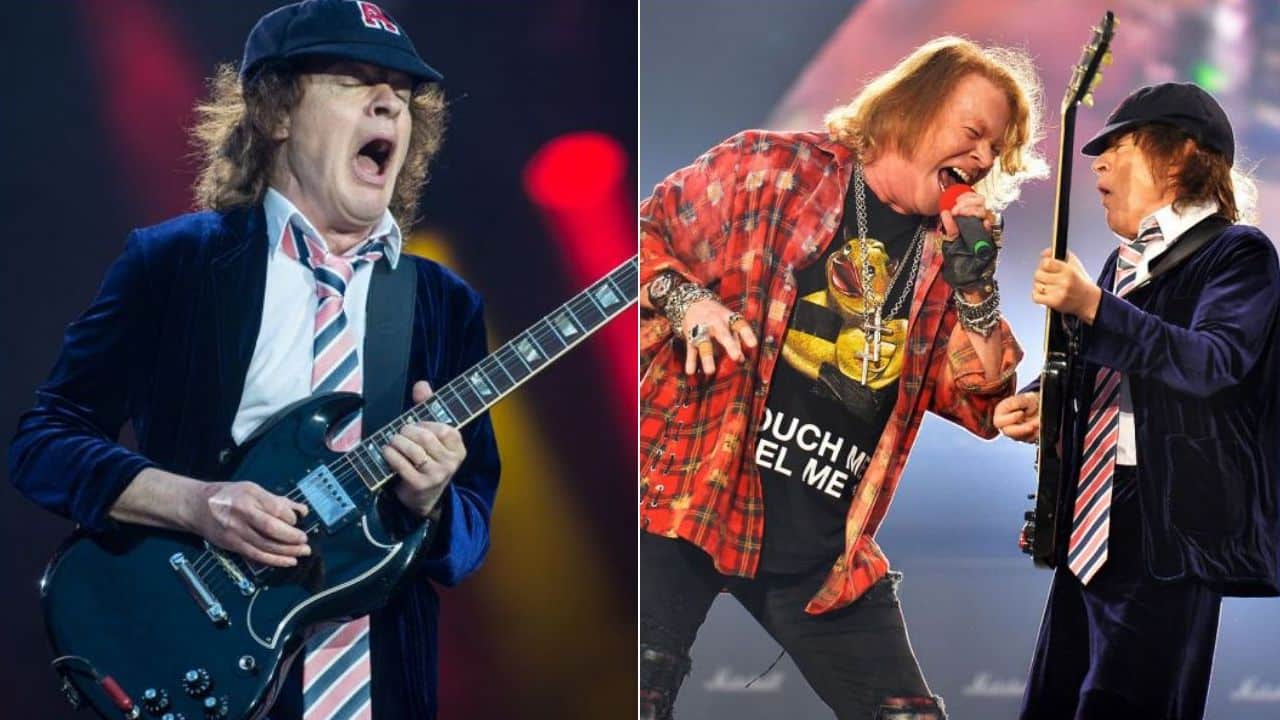 The co-founder, lead guitarist and frontman of the rock band AC/DC, Angus Young, was guested to Total Guitar to talk about the reunion possibility of Axl Rose, the singer of the rock band Guns N' Roses.
As reported recently, AC/DC announced its reunion with an album decision titled "PWR UP," which made amid the ongoing coronavirus pandemic to encourage people about the process. The reunite features former three members of the band, Phil Rudd, Stevie Young, and Brian Johnson.
Back in 2016, Axl Rose decided to join rock legends AC/DC as a touring member following Brian Johnson's stepping down from the band due to hearing issues. Later that reunion, people started to think about the new reunion in 2020 when the band announced its return.
Recently, the 65-year-old guitarist discussed Axl Rose's joining to the band and answered if they have a plan like that. Sharing his thoughts, Angus Young said that Axl Rose has his own life.
"That never really came up. Axl was really very generous, and he helped us out to get through our touring side at a difficult spot.
"He had contacted us and said he could help if it didn't interfere with his own commitments of what he was going…
"He wanted to come in and try songs that he himself liked, and he was suggesting songs I hadn't played in a long time.
"I'm definitely grateful that he volunteered, and that had helped us finish off our commitment. But he has his own life."
AC/DC's newest and seventeenth studio album "PWR UP" will be released on November 13, 2020.