Amon Amarth's Johan Söderberg Reveals His Favorite Album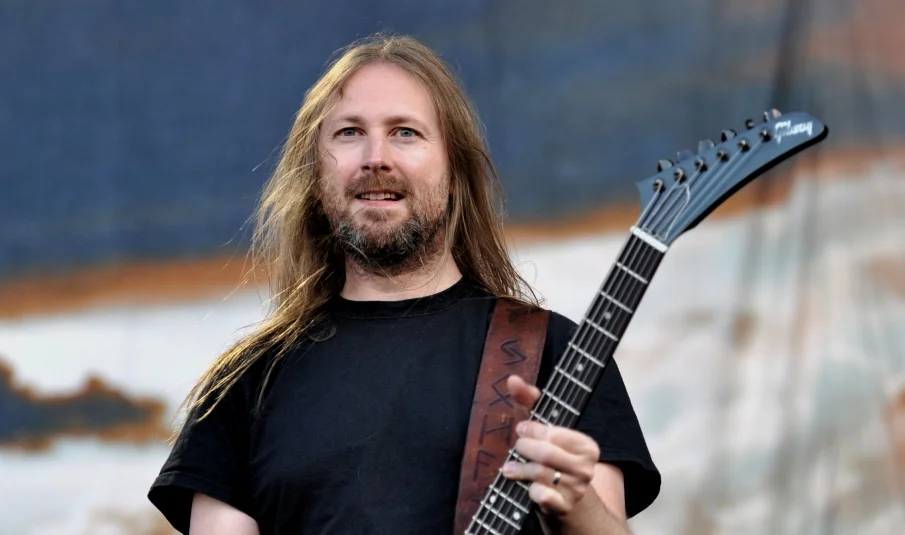 In a recent interview with Metalogy, Swedish melodic death metal legend Amon Amarth guitarist Johan Söderberg has unveiled his favorite album among all Amon Amarth albums.
"When you think about all of the Amon Amarth albums, which one is your favorite," Metalogy asks. Johan's answer can be seen below.
"You usually like the last one best, because it feels fresh to you. But when you look back ten years from now, then it may be 'Twilight Of The Thundergod'.

The album as a whole is really good. But I think that the new album 'Berserker' is also very good as a whole. We pretty much had the same feeling when we released this album as we had when we released 'Twilight Of The Thundergod'. But when we look back ten years from now, we might like 'Twilight Of The Thundergod' even better."

Also, he revealed the Amon Amarth's next plans. He stated that they would continue the tours and they will do this for the next two years, they have a break over Christmas, and then they will have a South America Tour.