Adrian Smith Recalls His Rejoining to Iron Maiden and Reveals Unheard Facts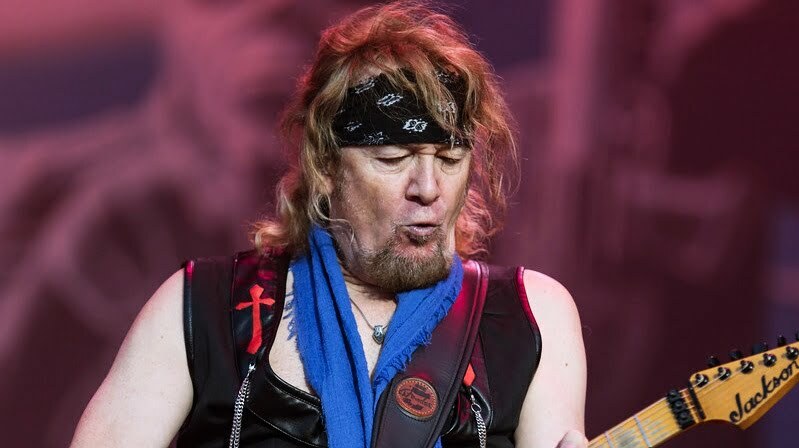 In a new interview with Talks Is Jericho, Adrian Smith, the legendary guitarist of the English heavy metal band Iron Maiden, has talked about his rejoining to Iron Maiden after nine years in 1999 and revealed rare-known facts about it.
When the interviewer said, "You were jamming with Bruce at that point in time. Was that always kind of thing where you were always a package deal? How did they present you to come back to Maiden?", Adrian replied:
"Well, Bruce [Dickinson] approached me in the mid-'90s, he'd written some songs for his first album – it wasn't his first solo album, but around the 'Accident' at the time. So I really liked what they were doing, and I just contributed a few songs and it went off from there for the next three-four-five years."
After that, Adrian mentioned the firing of the band's lead vocalist Blaze Bayley at that time, who played with Iron Maiden from 1994 to 1999, and touched Bruce's return, and continued with his thoughts:
"I was playing with Bruce, so there was something in the air about me coming back, and I thought, 'Maybe I'll just do one tour or come home after set.'
"If you would have asked me 10 years before, I'd say, 'No, I would probably never do it.' But things change – as you get older, you get wiser. I thought it might be nice just to round it off.
"Again, Steve [Harris, bass] does come off with some wacky ideas that first you think are not going to work. So he suggested to the guys, 'Why don't we have three guitars?'"
Adrian has also talked about his song Wicker Man, which he wrote for the band's twelfth album Brave New World.
"I joined up, and we went up to Portugal to write some songs, and I had the song 'Wicker Man,' and so I started playing that, and away we went. And then we just never looked back, really."
Adrian Smith has parted ways with Iron Maiden in 1990 before Bruce Dickinson's leaving in 1993.