Zoltan Bathory Says 'It Is Gonna Be A Pantera Cover Band'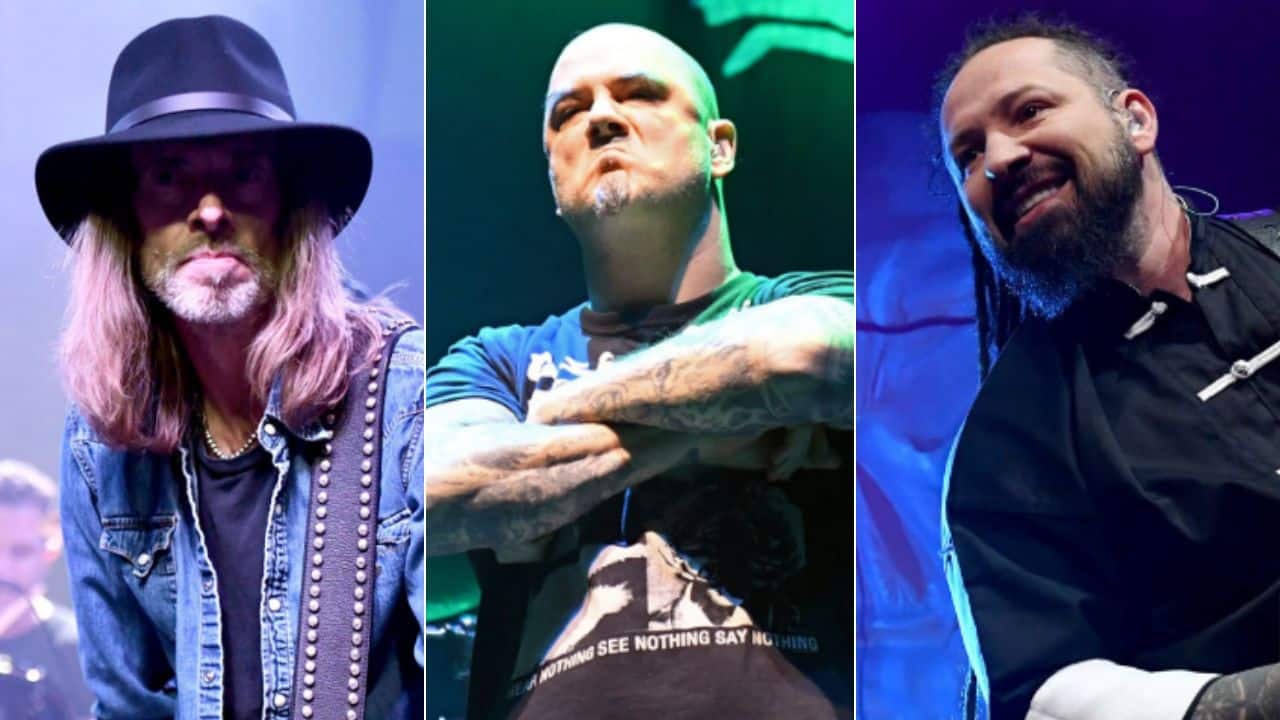 Five Finger Death Punch guitarist Zoltan Bathory appeared on Meltdown of Detroit's WRIF radio station. The talented guitarist spoke about the upcoming Pantera world tour, which has been on the agenda for several months.
As you might know, Pantera signed with Artist Group International last month, and they came together to book the North American dates of their world tour, which they will perform in 2023. For the tour, there will be two different responsible agents, Peter Pappalardo and Dennis Arfa.
After the announcement, the band's line-up left a question mark in the minds of Pantera fans. Although there have been a lot of rumors about the subject, the line-up of the band will be composed of surviving members Rex Brown and Phil Anselmo, also featuring Zakk Wylde and Anthrax drummer Charlie Benante.
In a brand new interview with the Meltdown of the WRIF radio station, Bathory admitted that Pantera had a massive influence on him. Bathory was asked what he thought about the band's former members Rex Brown and Phil Anselmo performing under the name Anthrax again.
Zoltan said: (via Blabbermouth.net): "Well, here's the thing: it's gonna be a Pantera cover band, really, if you think about it — even though there are previous members [of Pantera involved]. The fans would want to hear that; otherwise it wouldn't be happening.
"Pantera had a massive influence on me. And I would go and see this. Obviously, it kind of splits the crowd, because [some] people are, like, 'Well, this is sacrilege because the brothers are no longer here.' And at the same time, well, people wanna hear it.
Pantera Fans Will Give The Answer
Zoltan Bathory offered a different perspective on the issue. According to Bathory, it doesn't really matter who thinks what. He went on to say that it is all upon the fans and stated that they will give the answer.
"Look at it this way: this is an homage," he says. "This is paying respect to that music. This is paying respect to the band that was very influential for many, many people. If you approach if from that perspective, then, yeah, these are the right guys. Who else would play the guitar, for example?
"So, I don't know. I don't have an opinion, really," Bathory added.
"I always, with these kind of things, I go, okay, do the people, do the fans want to hear this? And that will be the answer. If the fans of Pantera say, 'Well, this is sacrilege, so we're not gonna go and see it,' well, then there is your answer. If the fans of Pantera say, 'Hey, we absolutely wanna see it because we love this band. And this is the only way, this is the only remnants of the band, this is the only way that we can one more time experience that,' then that's your answer.
Back in July, Zakk Wylde was the first person who talked about the recently-announced Pantera reunion. Recalling his conversation with Vinnie Paul about doing a Dimebag Darrell tribute, Dimebash, he said that he was once excited when he learned that he would honor Dimebag.
"When Vinnie was still alive, when the fellows were all talking about doing it, I just always told 'em, I said, 'Of course I would… If you asked me, why would I not do it? I'm gonna honor Dime," Zakk said.
"It could be like Noel Redding and Mitch Mitchell asking Eric Clapton if he would go out and honor Jimi [Hendrix] and Eric playing Jimi's stuff and singing Jimi's songs and they're going out as the 'Jimi Hendrix celebration.'
"And he's gonna honor his buddy and he's gonna play his songs. I mean, it's a beautiful thing. It's like when we do the 'Dimebash,' it's a celebration of Dime's greatness."
The guitarist then continued by revealing his excitement about being a part of the Pantera reunion. Mentioning the time Led Zeppelin brought John Bonham's son Jason Bonham to a tribute show, Zakk revealed getting received an invite for the Pantera reunion was honored.
"It's a Pantera celebration — that's what it is," Zakk continued. "You're celebrating Vinnie and Dime's greatness and you're celebrating all the mountains that Pantera conquered and crushed."
"Obviously, it's not Pantera. Pantera is those four guys — it's Phil, Rex, Dime and Vinnie. But it's just like when Zeppelin went out with Jason Bonham playing, it was phenomenal. It told Jason, I was just, like, 'Dude, you crushed it, man.' It's a great thing just to hear them play that music again.
"I'm beyond honored to be a part of it."