Trivium's Star Remembers His First Reaction To Metallica's James Hetfield: "You're My Biggest Fan"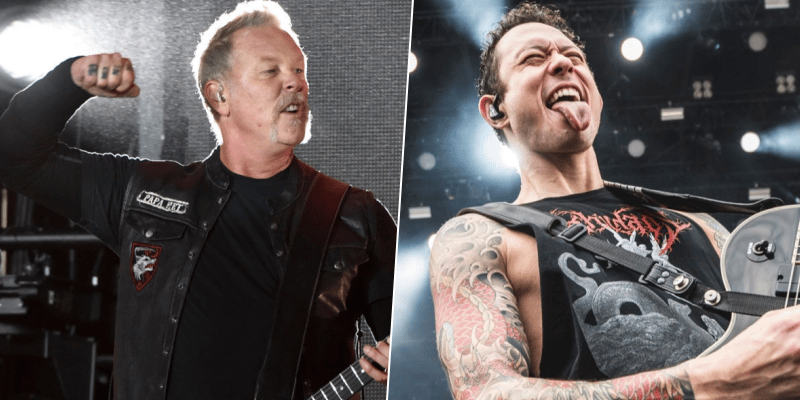 The American heavy metal band Trivium guitarist/singer Matt Heafy has just appeared on the Metal Hammer and recalled his first reaction when he saw him for the first time ever.
During an interview, the successful musician took fans back to his meeting with one of his all-time musical heroes, the heavy metal band Metallica legend James Hetfield. While he talks on those days, he remembered his first reaction to him.
"The first time I met James Hetfield, I was, like, 'I have to introduce myself,'" he said. "I went up to him and said, 'You're my biggest fan!'
"I was stuttering and stammering. I had to walk away. Over the years when I've seen him, it's got a little better. But I'll still screw up when I see him."
Elsewhere in the interview, he also recalled the moment that Metallica guitarist Kirk Hammett's inviting the whole band to the sushi restaurant.
"Metallica are the band that got me into wanting to do this," he said. "The first time we met Lars and Kirk was at Rock Am Ring. We're standing in our dressing room and a guy walks in, it's Lars Ulrich, our childhood hero. He just starts talking to us, he's the nicest guy.
"We were in Amsterdam once at the same time as Metallica, and Kirk invited the entire band out with him, Lars and a couple of their buddies for sushi. It was the fanciest, most incredible sushi bar I've ever been to in my life. When we finished the bill comes and Kirk slides it to me and goes, 'This is on you, right?' I look at it and it's like, 'Oh my god.' He goes, 'Nah, I'm just kidding.'"
Matt Heafy rocks the stage with Trivium since 1999.